How to Find the Best Web Hosting Service
What is Web Hosting? What is a Hosting Account?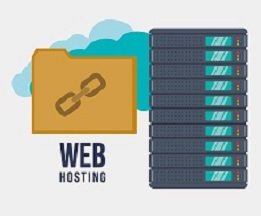 Web Hosting is a service that provides all required technology needed for a website to be viewed online.

This service enables individuals, businesses and organizations to make their websites accessible via the Internet.

A Web hosting company or Web Host, provides this hosting service.
How Web Hosting Works? What Is Web Hosting Used For?
I will explain it in the most simple way possible. For that, I need to explain the basic terms that becomes part of the web hosting service. Namely Server, Data center, Domain Name, IP address and DNS.

Hang on... It is not complicated. It will be short as well, I promise.
Servers
Websites are placed or "hosted" on special high performance computers known as servers.
Each web host will have it's own Servers. Most popular Web Hosting Companies own multiple servers to cater millions of client websites.
Data Center
Servers are safely kept in highly secure buildings known as Data centers.
A data center provides 24/7 power supply(UPS) and other critical components, such as data communications connections and security devices, all in a fully air conditioned building with fire protection system.
Well trained System Administrators operate these servers.
What is a Domain name?
A domain name or domain is a user friendly label which identifies an Internet site. For example, findbestwebhosting.com is a domain name. In this digital era, a domain name is your unique identity in Internet.
What is an IP Address?
IP(Internet Protocol) address is a unique string of numbers separated by full stops address like 93.144.216.111. Each website has an IP address.
Computers and other network devices on the Internet use IP addresses to recognize websites. Entire Internet is based on IP addresses.
Domain names are basically easy-to-remember shortcuts to numeric IP addresses.
What is a DNS Server
A Domain Name Server(DNS) is a directory of all Domain names in Internet. And each domain name in DNS is mapped to an IP Address in this directory.
When you buy a domain name, your domain name is automatically added into DNS Server.
So how does Web Hosting and website thing work?
Now that you know the basic definitions, we will see how they all work together.
When you buy a domain name, your domain name is automatically added into DNS Server. And when you buy a web hosting service, a website IP address is allotted and this website IP address is added to DNS Server and mapped to your domain name.
Now:
When you enter a domain name into your browser(Chrome, Firefox etc), the browser needs to know the numerical IP address of your website. So the browser will search through the DNS system and find the exact IP address of the corresponding website.
Then the browser will find the website using IP address from webhost, get the website content from your webhost and load it so that you can see the website files.
This is how it works!
 How to choose a web hosting company?
We have come up with a good check list so that you can verify each point against your web host. This way you will know how to buy website hosting.
How to Find the best web hosting service. A check list. #bestwebhosting
[Tweet this]
Chapter 1:What web hosting features do you need?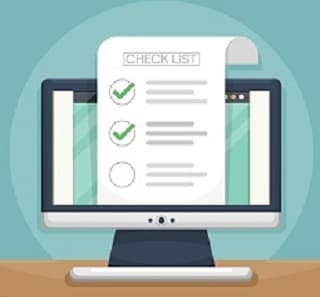 You should know what web hosting features your website needs. Without knowing you needs, you may end up with something you do not like. Point is, do your homework. Simple.
What type of website are you building?

Are you creating a blog? Or an E-Store to sell your products? Or A website for your small business? A website for your professional services? In any case, we have recommendations below for the type of hosting you need. Read on...

How much traffic do you expect?

How many website visitors do you expect? This is important, as there are seperate web hosting plans meant for small/medium traffic websites and seperate plans for high traffic ones.

Do you need Windows based or Linux based hosting?

If you are not sure or do not know, no worries. Linux based hosting is what you need. This is the most common type of web hosting.

Does your website need any special software?

For example, if you want to start a blog and you are determined to use Wordpress, then you should be looking for reliable wordpress web hosts.
Likewise, for ecommerce websites, you may already know what shopping cart software you need. Even if you do not know, we have simple guides to follow that can help you decide.

Custom Web development: Programming Languages and databases

You can skip this section, if this is not for you.

If you are planning to develop a complex website with the help of a developer, or you are a developer yourself, then make sure your hosting plan supports the programming langauge and database engine you need.

DIY Website Builders

If you are technically handicapped, meaning you don't know html or programming, but want to design and create your website yourself, then good news, you do have great options!

Popular web hosts like BlueHost provides a premium website builder (Weebly) as part of it's website hosting package. This is a good deal to have because you get hosting as well as website builder under same hosting package.
Chapter 2:Server Uptime guarantees
How reliable is your web host? Learn more about uptime guarantees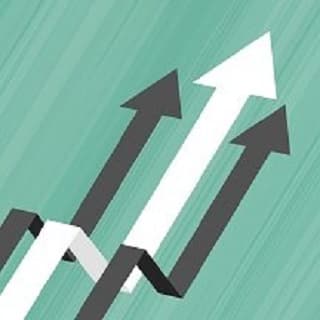 Ideally, your website should be running 24×7/365 days a week. So this means you need a web host that is stable and reliable.
Stability of a web host relies a lot on it's powerful and high performing web servers and steady, stable network connections.
Most good web hosts give a 99.9% uptime guarantee.
Look:
There is no web hosting service that is perfect. Each and every website will deal with some downtime down the line. The best web hosts will be able to minimize this downtime.
Know this: 99.9% means there could some small downtime due to server maintenance etc, which is okay. But if uptime slips below 99%, then the host has serious issues and we don't want that host.
Chapter 3:24/7 Best Tech Support
How good is the tech support?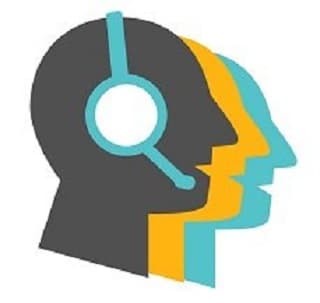 As an experienced web master and web developer, after server reliability, this is the most important thing I look for in a top web host.
Our websites will have technical issues at some point. Some due to our own mistakes we made and some due to unexpected tech glitches. Website malware issues, website hacks, DDos Attacks to name a few...
Solid Tech knowledge:
In any case, support staff with solid Tech knowledge can help you out and save a lot of time and trouble. In addition, a professional web host will have a good knowledge-base with most common issues and solutions for the same, including videos and how-to articles.

Good examples: BlueHost and InterServer, both, have solid tech support and have a deep knowledge-base.
This is important because, before calling for support, if you can solve by yourself, that is perfect. If you cannot, you can always call for help. In contrary, less reliant web hosts are so lazy that they wont even bother to setup a proper knowledge-base.
Live Chat Support:
Being a web developer, I am also a big fan of Live chat.

Reason being, you can solve most issues while chatting, and at same time point to exact web page you are having issues with and then discuss issues solutions etc. But for a small business owner it makes sense to talk to a live person and solve issues.
Anyway, make sure you get the best tech support. Else you are handicapped.
Chapter 4:Refund Policy and money guarantee
Does the web host offer a good money guarantee?
A good trial period and a money back guarantee, shows confidence from web host that you will continue with them. The standard is 30 day money back guarantee, while some hosts give a 90 day money back guarantee.
Make sure you know the refund policy of the web host very well. Some web hosts are really nasty and will bring up all kinds of excuses for refunds within your trial period.
Important Questions to ask the host:
If you cancel within your trial period, will you receive a full refund?
If you cancel after your trial period, does company provide prorated refunds for the remainder of your hosting term?
It's important to know your hosting provider gives a clear picture of company's refund policy and money back. A good example to show is BlueHost's refund policy page.

They offer a 30 money back gaurantee within the trial period and then after trial ends, if you decide to cancel, you get prorated refunds for the remainder of your hosting term.
Signup for BlueHost today
Chapter 5:User Friendly Control Panel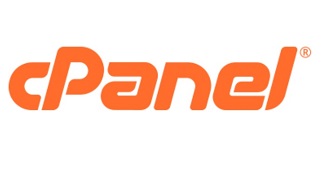 A website control panel is kind of a back office Admin area. You need this to setup your website and later control your website's functional areas.
For any website owner, a user-friendly control panel is very, very important.

A control panel lets you manuver and access your website's main functional areas that includes email services, databases, visitor statistics, website builder software, a file manager to view and edit files including html files.
Most website hosts provide a control panel called cPanel, which is the most common among shared web hosting plans. For example, BlueHost or InterServer, provides Cpanel. BlueHost has excellent how-to videos in their knowledge-base area. Cpanel is very friendly and is very popular.
Then you have Plesk, which is also a good control panel. Some hosts provide custom made control panels. GoDaddy and 1and1, for example, both provide a custom made control panel. Personally I feel both, 1and1 and Godaddy control panels, are more complex, even though they have made best efforts to provide a user friendly one.
So Basically, make sure you have a user-friendly control panel that lets you access all functional areas of your website.

We liked BlueHost for it's user friendly control panel. The control panel of BlueHost is slightly enhanced version of cPanel with additional tools that make it easier to manage your websites, domains, emails and files.
Signup for BlueHost with significant discount
Chapter 6:Shared Hosting vs VPS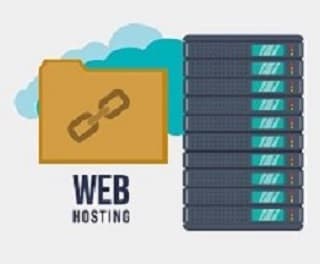 If you are new to web hosting and you are just getting started, it is always advisable to get a shared hosting account. Most of the times, 9/10, it is the best option for a new website.
Shared hosting used to give performance issues, 4 to 5 years before. But now, with better server software, shared hosting is reliable and is the best way to get started. Cost is also lower.
But, after a couple of years or even months later, if there is a significant increase in your website traffic, then you should start thinking about upgrading to a VPS hosting account. A VPS hosting account has better memory capacity and better computing power.
Most reliable web hosts have both Shared hosting as well as VPS hosting plans. So you get started with a shared hosting plan and later, when your site grows, you upgrade to a VPS hosting plan. Your web host will do the upgrade for you. It may cost extra for the upgrade procedure.
Recommendations: For shared hosting as well as VPS Hosting, BlueHost and InterServer are top choices. So you can get started with shared hosting with any of these two and later upgrade to VPS, if you like.

Useful Links:
Chapter 7:Web host's Backup plans and security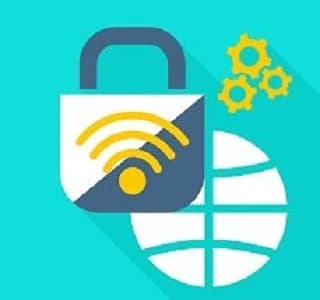 Regular Backups:
It is highly imperative that, your entire website gets a regular full backup, including databases, everyday.
There can be testing times, like you make a small change and your site crashes. Or there could be malware attacks or DDoS attacks on your web server. Your website can get hacked by a hacker.
In such uncertain times, if your web host did take a full backup, then using that backup, your web host can recover or restore your website in no time. And you will get your website the way it was, prior to the crash.
Some web hosts permit you, the site owner, to take backups (and restore if needed) when you like. This is in addition to regular scheduled backups. This can be handy and this way you don't have to depend on the web host to restore your site for you.
So basically, Make sure your web host take regular backups - daily, weekly and monthly.
Security Features:
In addition to a good backup plan, good web hosts provide top security features so that hackers will find it difficult to hack your site. New security measures like Two-Factor Authentication for your control panel login, makes your website more secure.
In addition, good web hosts perform regular scans of website files to find if any file is infected with malware and then alerts user to take necessary action. Also, an advanced software like CloudFlare, can significantly decrease spam and other attacks and at same time improve site performance.
Chapter 8:Expensive Renewal Rates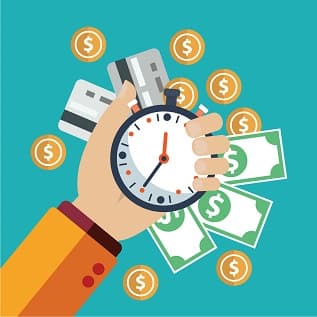 Be aware of this:
90% of web hosts keep signup costs low (for first year usually) to entice customers. Then for subsequent years, the renewal price will be higher. But you should also be aware that this is quite common among web hosting companies and is a common industry practice.
For example, popular web hosting companies like BlueHost, Hostgator, iPage, InMotion Hosting etc. keep signup costs lower and then have renewal price higher than signup price.
As a general rule of thumb, a renewal cost of upto $10 per month is okay to pay for a shared hosting plan. But if you are budget concerned, then before you signup, it would be wise to check the website's Terms and conditions page, where the web host will mention renewal price.

Solution:

Switch your web host before current contract ends. This is ideal for webmasters or web designers who are technically proficient.
There are very few top hosts who keep signup price same as renewal cost. InterServer is one of them. They are reliable and is one of our top recommended web hosts. Click here to Signup with InterServer.
Another very good web hosting company, with a good performance record, WebHostingFace, offers a one time lifetime fee of $180.00. Even though it may seem that $180 is a big amount, you have to remember this is a one time fee. This is an excellent option to avoid expensive renewal rates. Click here to Signup with WebHostingFace
Chapter 9:Experienced Management Team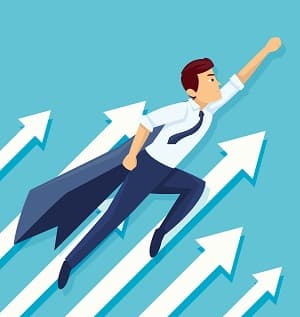 Why write about this topic?
This is so important because to run a successful web hosting company, you need experienced team leaders running the show.
You need an experienced hosting provider that understands websites and web applications very well.
Many web hosting companies started with a big bang. Later they faltered due to poor management. Poor management of resources and poor decisions can cost a lot.
Running a Web hosting company is not that easy. You need to direct/manage your support staff very well, keep web server issues minimal and thus win customer trust.

Most successful and profitable web hosting companies have repeat customers who stay with them and then recommend the web host to their friends and business associates.
Hence it is of paramount importance that you choose a web host with best management team. Examples of best web hosts with top management are:
Chapter 10:Recommendations
Not sure about your requirements? If you are totally new to web hosting, then we have carefully chosen the best web hosts below. Choose anyone with full confidence:
Best Web Hosting Providers
BlueHost - Best Wordpress Host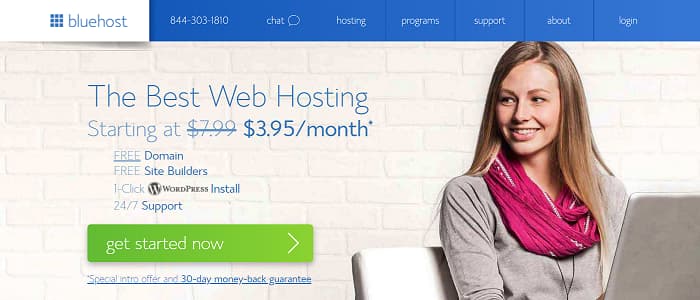 BlueHost is a most sought out web host, hosting since 1996. Hosted over 2 million websites worldwide.
---
InterServer - Best Shared Host - Month to Month billing

InterServer, based in Secaucus NJ since 1999, has been around for a while and makes a great choice for Web Hosting. Best support team too.
Inmotion Hosting - Best Business Web Host

Inmotion is a popular web host well known for reliable business hosting. Free SSD included in it's hosting plans.
Summary
We sincerely hope this article cleared your doubts and concerns about finding the
best web hosting
service. We are experienced web developers and have prepared this article and recommendations based on our own experience.
If you have any questions, please
contact us
.
Prepared By: Tom George, Senior Editor, FindBestWebHosting.com