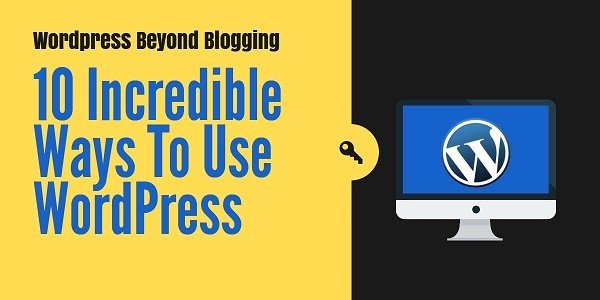 10 Incredible Ways To Use WordPress – WordPress Beyond Blogging
Tweet This
WordPress is known for being a great blogging platform, but the CMS can be used for much, much more than that. From stores to forums or anything else you can imagine, WordPress can do it all.
Sometimes all it takes is an example to get your creativity going, so we've compiled a list for you of 10 alternative uses for WordPress other than blogs.
Use this to get your motivation going, and finally achieve that website that you've always wanted, all on WordPress!
Here are the 10 alternate uses of wordPress other than blogs.
Create an Online Shop using WordPress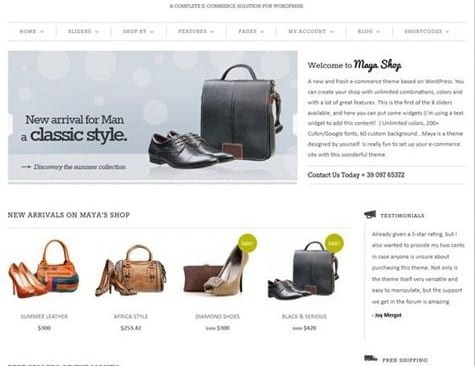 Why use any expensive e-commerce tool when you can use WordPress to make your own rockstar style e-commerce website. There are many plugins and themes that you can use to accomplish this. For example look at the plugins like WP e-Commerce, Cart66, eShop, Cf Shopping Cart etc. You can install these plugins from your wordpress Admin Dashboard.
WooCommerce is another eCommerce plugin developed by WooThemes and is the best e-commerce plug-in available for WordPress.  We have added a detailed step by step guide that shows how to create a WooCommerce Website quickly
Start a Business Directory like business.com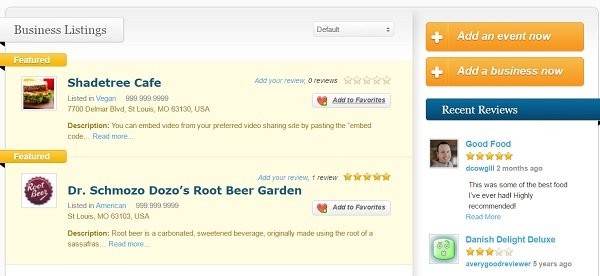 Business.com is one of the most popular online business directories in the world. And profitable too.
By using a WordPress theme, now you can start a profitable business directory like business.com. Vantage, a premium WordPress theme, lets you create a  fully functional online business directory in minimal time.
You can create free listing as well as premium listings, setup business category pages and relevant listings,  setup advertisements for each category, setup subscription models for your customers and much more. Users can easily leave reviews for any business in your directory, thus making it social-friendly.
See full demo and list of features
Solve customer problems and improve customer relations using a Chatbot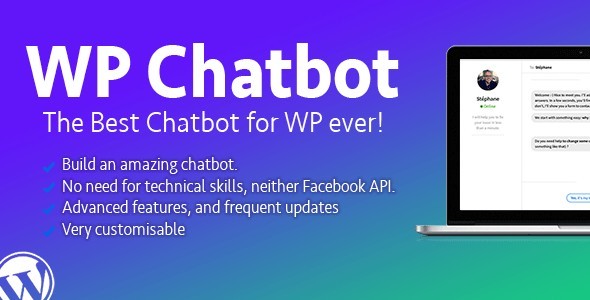 This is the age of AI and businesses are embracing AI technology to make better business decisons, profit and also to cut cost.
Chatbot is an AI tool that can automate lot of customer support. It can save time dealing with e-mails and tickets, and can automate your customer relationship and best part, can increase conversions.
WP ChatBot is a smart wordpress plugin that lets you setup a chatbot for your wordpress blog in minimal time.
See a quick demo of how WP Chatbot works
Create an Auction Site like ebay using WordPress!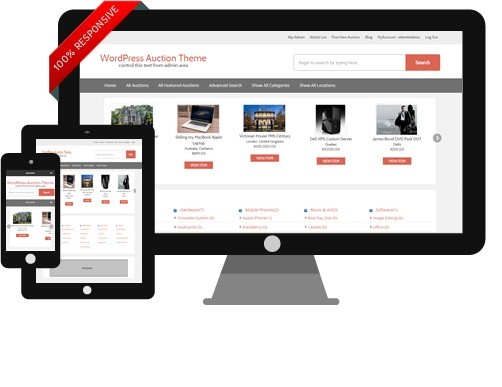 You can set up your own auction site like eBay and let viewers bid on your items. Product auctions are very popular now and there is big market out there for this niche.
This wordpress theme lets you create an auction site (reverse auction feature also available). It comes packed with a lot of features, login area and features for the Administrator or owner, login area and features for auction posters as well as for the bidders.
See full set of features and demo
Create a fully functional Membership Site using WordPress(with payment options)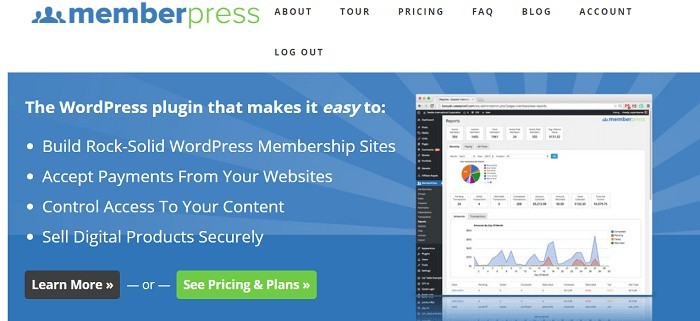 Create a fully functional membership site with flexible membership levels and options. Control your member's access to downloads, online content, videos, forums, support and more.  A plugin like MembershipPress is widely popular option.
Useful links:
Setup a Job Board using WordPress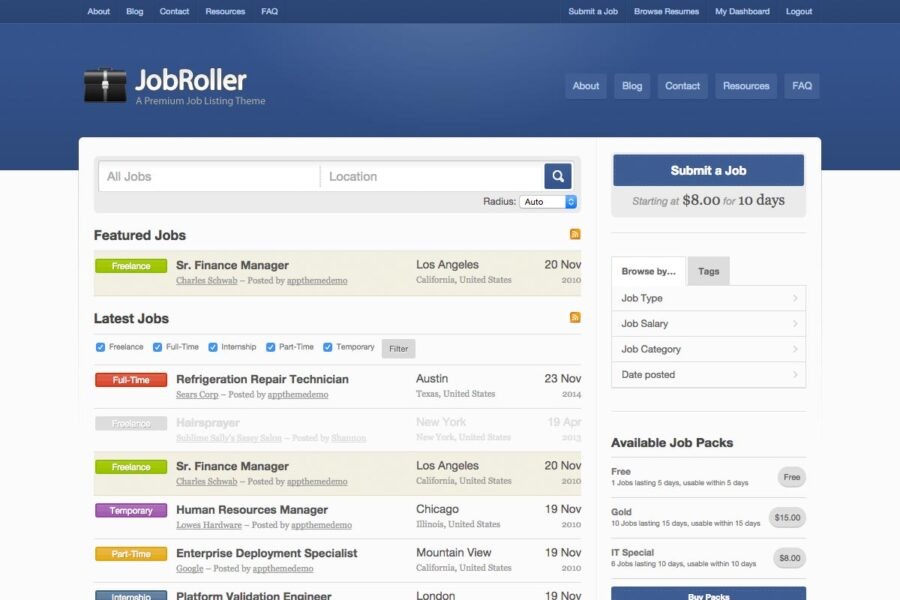 There are awesome themes and plugins that you can use to create a  a job board.
Everyone knows about Indeed.com or monster.com and I don't have to tell you what a job board is?
With an high performance theme like JobRoller, you can setup a job website in minimal time.
FAQ portal or Q&A site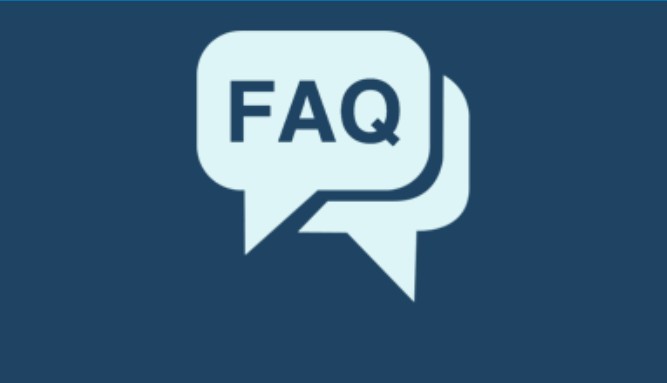 Online support and documentation  is a must for a successful online business.
Smart companies setup an online FAQ and solid knowledge-base section in their website, so that most customer queries are answered.
Create a Q&A site like Quara and let your online community to share knowledge.There are many FAQ Plugins available.
Create a profitable Classifieds Site

You can create a profitable Classifieds website using  a WordPress theme like ClassiPress.
With  advanced features like coupons, google maps, free or paid listings, and with a mobile friendly design, you can setup a profitable classifieds site in minimal time.
Create a beautiful Gallery and Video Portal site using WordPress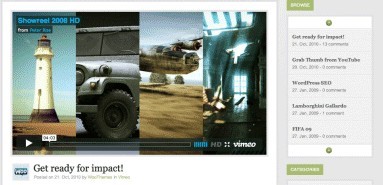 You can create online photo gallery and video portal using wordpress. Many paid and free photography WordPress themes and  video portal WordPress themes are available.
Launch a Review Site or review section
WP Customer Reviews allows your customers and visitors to leave reviews or testimonials of your services.
Project / Time Management
WordPress can be used as a project management system. It is customizable with themes and plugins, to create your own project management site.
For stable and affordable WordPress hosting, good ones like
Bluehost
or
WebHostingHub
are strongly recommended.