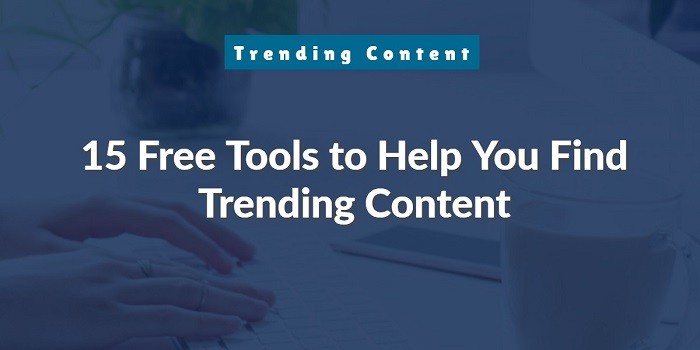 15 Free Online Tools to Help You Find Trending Content

Tweet This


Whether you want to stay fresh and up to date with the current events or find the latest content relevant to your blog, the internet has a lot of it.

Look:

Simply do a quick search on any topic and those that appear to be the first on the list is probably a trending news or an article.

Also, a quick look at Facebook, and Twitter can give you an idea on what people are talking about lately.

Now:

As a blogger, publishing fresh and trending content is essential to get the traffic they need and to stay on top of the competition.

That's when a simple search engine result and social media won't be of any help anymore if you really need to target your audience.

Given this idea, here's a compiled list of the tools and online resources that will help you find trending content.  
---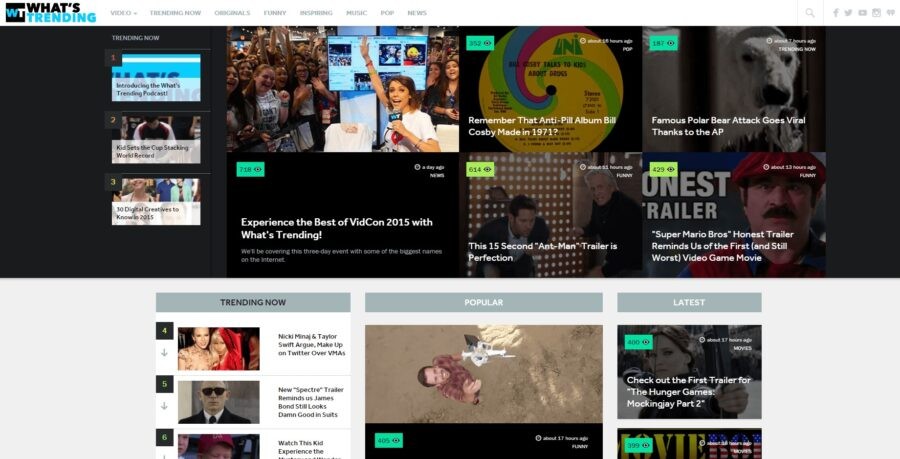 What's Trending is a website that shows you the trending topics on the internet to date.
The site shows content, not just those that are currently trending, but also those that are trending in real-time and offers prediction on what they believe is going to be the next big thing.
So if you want to get there before everybody else can, you better check this site.
---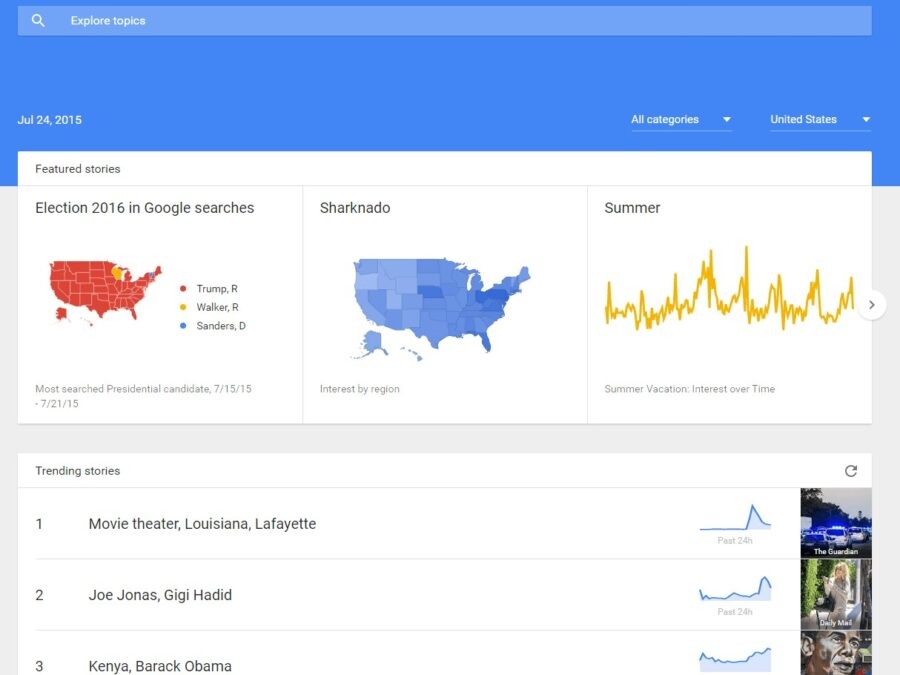 One of the most overlooked, yet the best tool for tracking trending content and topics across the internet is Google Trends. Google Trends looks at the trends of searches around the world. Since most people use Google as their search engine, Google Trends provides pretty accurate results.
What makes Google Trends special is its visualizer. Through this, you'll be able to view which particular search term has been trending on a specific time, which keyword has the most searches and what topics people are currently looking for.
---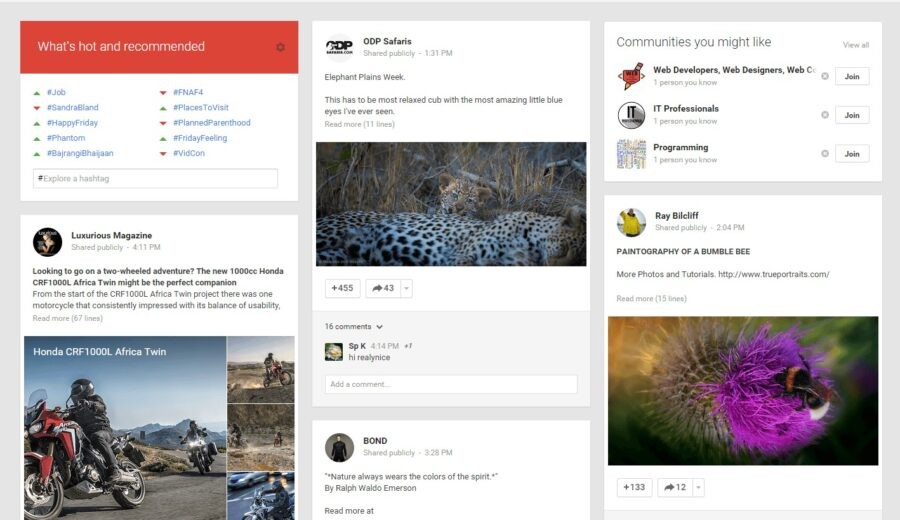 If you're not active in Google+, don't worry, we aren't either. However, to those who have been using Google+ for their blogs and websites can benefit from Google+'s own trending section.
Google+ What's Hot shows you various ways of exploring trending content or relevant communities.
First, you can look into the hashtags that are currently trending including those searches that aren't featured as a trending hashtag. It can also determine whether there has been a decrease or increase in social activity about that topic.
Other than the hashtag, the page has popular posts, suggested Google+ pages to follow and communities in which Google+ believes are relevant to you.
---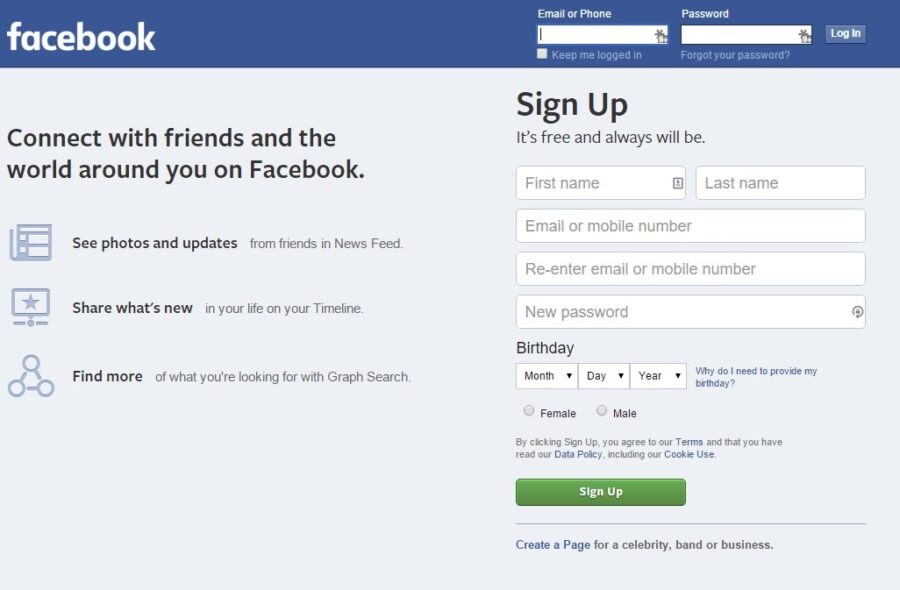 That little sidebar that sits at the right portion of your Facebook page is a valuable tool for checking what is happening in and around the world. It is a highly valuable resource for finding what everyone is talking about.
With more than 1.35 billion active users every month, it's highly unlikely that Facebook Trending will fail.
---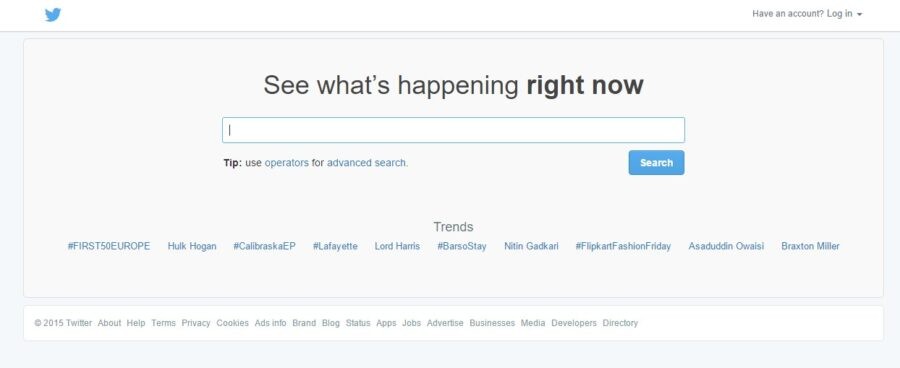 Twitter is always the first social network to get trending topics online. With just a hashtag, you can get the latest topics for the day.
Moreover, Twitter's algorithm has changed since it started and is now showing trending topics to what it thinks is more relevant to you or your brand.
So it is best to set up a separate Twitter account for your website.
---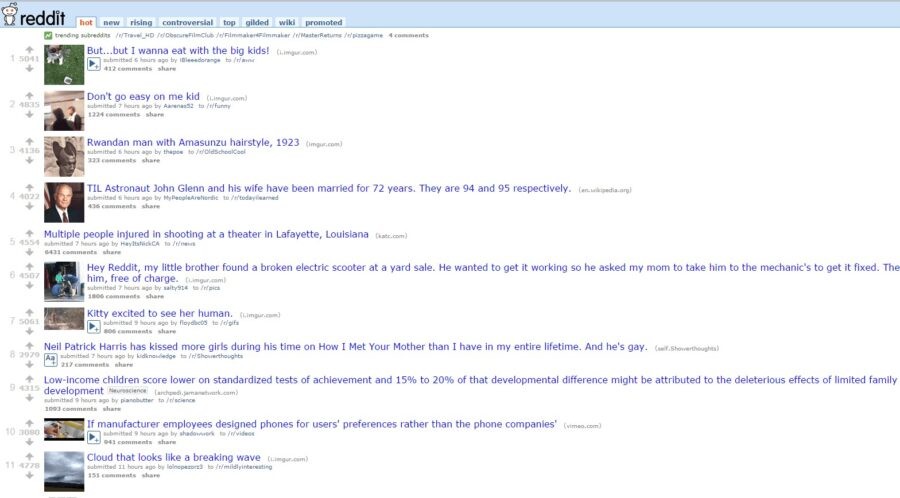 One of the best places to look for trending content is on Reddit. From jokes, memes, to articles and world news most of the trending posts came from Reddit first.
Posts on Reddit are upvoted and downvoted which pushes the content up to the front page of the site.
---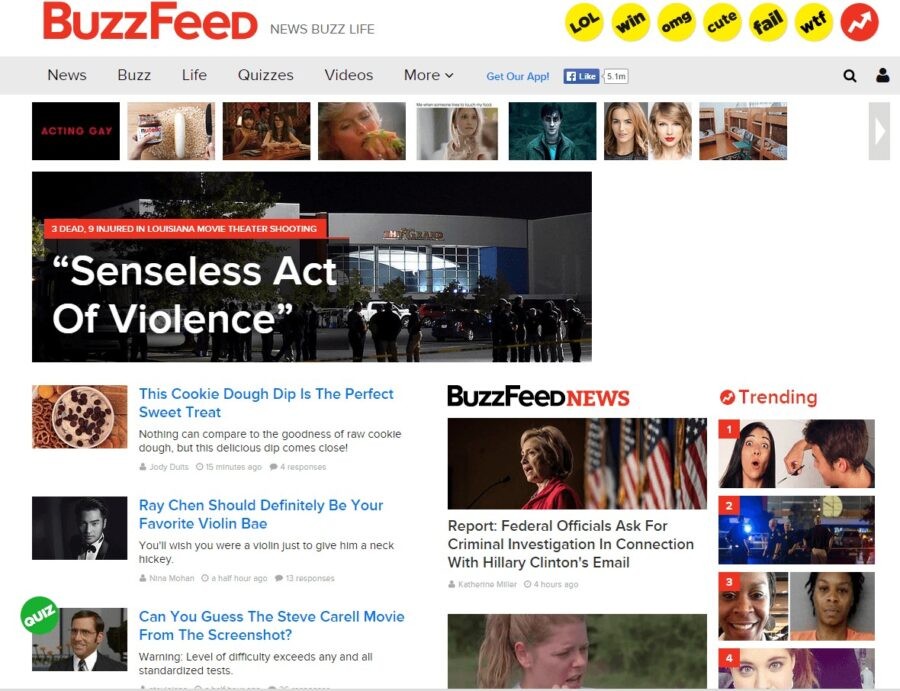 If you are looking for content to share or get an idea from, BuzzFeed provides a wealth of content on almost every topic.
Whatever is trending or at the buzz at the moment, BuzzFeed has it.
It is not your typical blog or content site where it shows topics on specific industry as BuzzFeed also shows topics about what's going on in Pop culture. So, expect to see topics about Taylor Swift, Katy Perry and what is happening on most Hollywood artists, while seeing some posts about recent global events.
---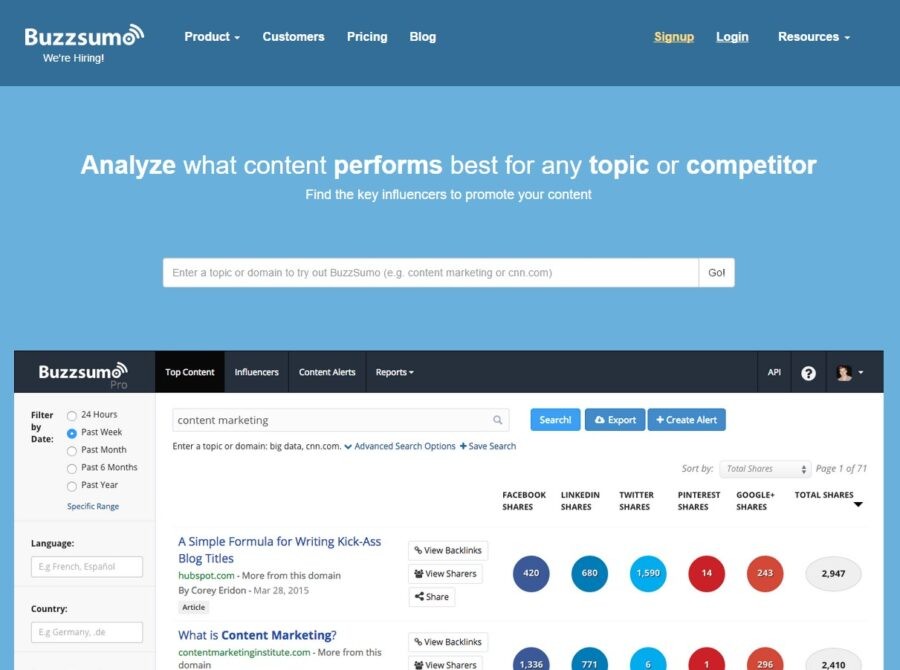 BuzzSumo is another site for finding trending topics and key influencers.
It is a great platform that helps you determine what kind of content is trending today and what topic has been performing well in the past.
Simply type the keyword, topic or domain to perform your search and BuzzSumo will show you the results based on the number of shares not just on the web, but also on social media networks like Pinterest, Facebook, Twitter, LinkedIn and Google+.
---
SproutSocial can help you find trending topics across social media platforms like Twitter and Facebook.
Not only that, the platform helps you manage your social media campaign including monitoring, collaboration, analytics, CRM and mobile.
The incredibly clean UI makes SproutSocial a great tool not just for looking at trending content, but for managing your social media accounts as well.
Up to 50 different channels can be added to the platform which makes it easy to handle several accounts and manage tasks for each of them.
---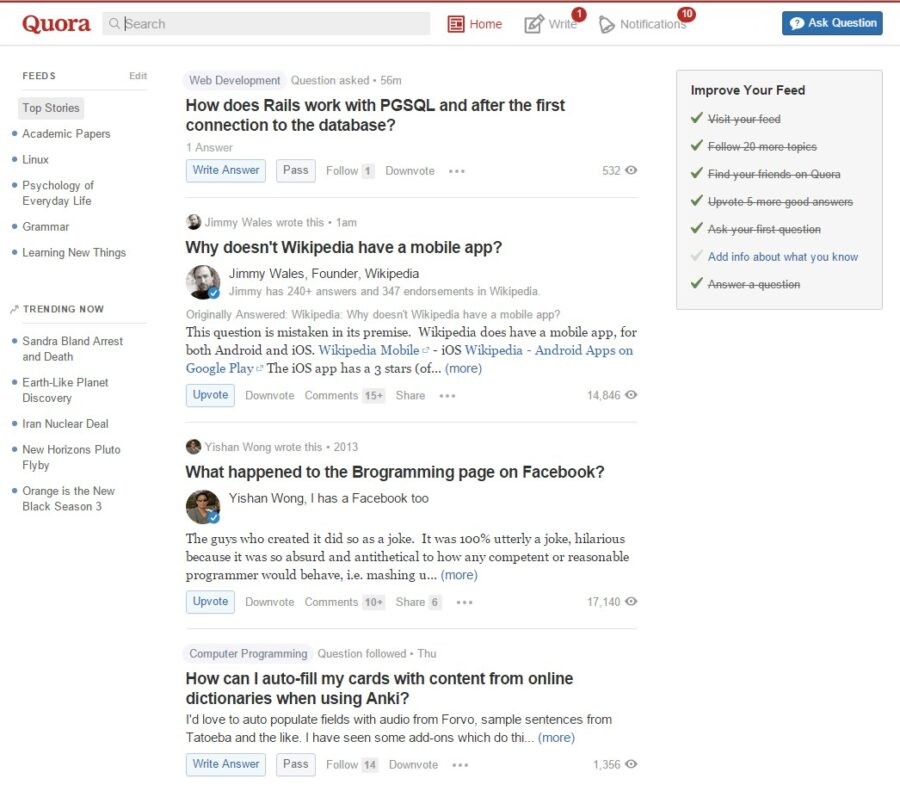 Quora lets you ask questions about any kind of topic. Other than that, it provides you with personalized information feed and encourages you to answer questions in the areas of your expertise.
While mostly a website for asking questions, you can also browse the site for the top stories and most asked questions. In addition to that, you can also search for specific words or phrases and look at the most popular content.
---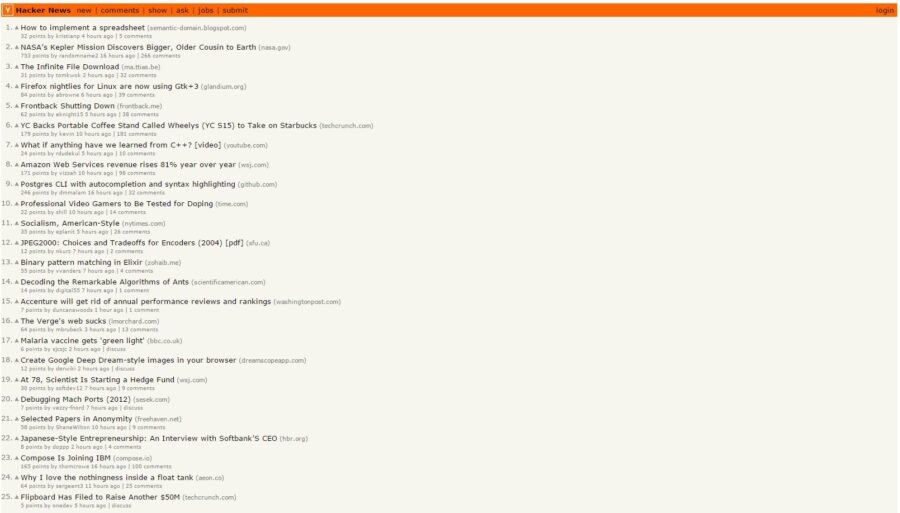 If you're into technology or startups, HackerNews contains the most valuable resource and trending topics under that category. While it may look like a site taken from Reddit, HackerNews' simplicity is compensated by the wealth of resource available to you.
Similar to Reddit, members can upvote content and to find for the trending content is as easy as looking at the number of upvotes in the post. Unfortunately, the content isn't sorted by the number of upvotes, so you'll have to look for it yourself.
---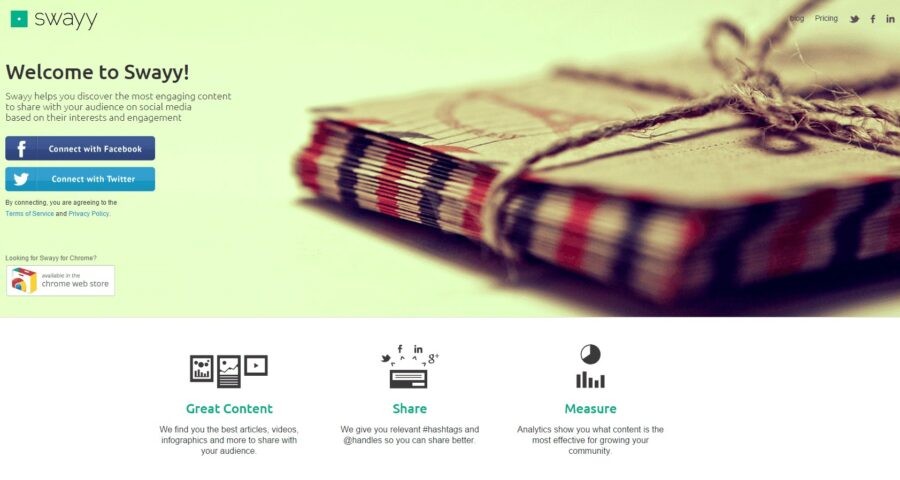 Swayy lets you discover and curate new content. With Swayy, you'll be given a list of recommended articles, the trending keyword, and posts based on your topic or key interest.
Swayy also has an analytics dashboard that shows the trends and the reactions of the people.
Swayy recommend articles based on the topic you selected, and the trending keywords for the topics you find interesting combined with an analytics dashboard that shows everything.
The fact that you have everything in one place makes Swayy a very fun tool to use if you are really interested in finding trending topics online.
---

Another analytics platform is Topsy.
This platform gives you an insight on web traffic, data analysis and the key influencers of a specific topic.
Right off the bat, even without logging in to the site, you can find the latest and trending content on the internet.
And if you login using your social media accounts like Twitter or Facebook, you'll gain additional features that give you more control over what you need to see.
If you subscribe to Topsy, the service will notify you if your event, brand name, or favorite topic has been talked about on Twitter.
---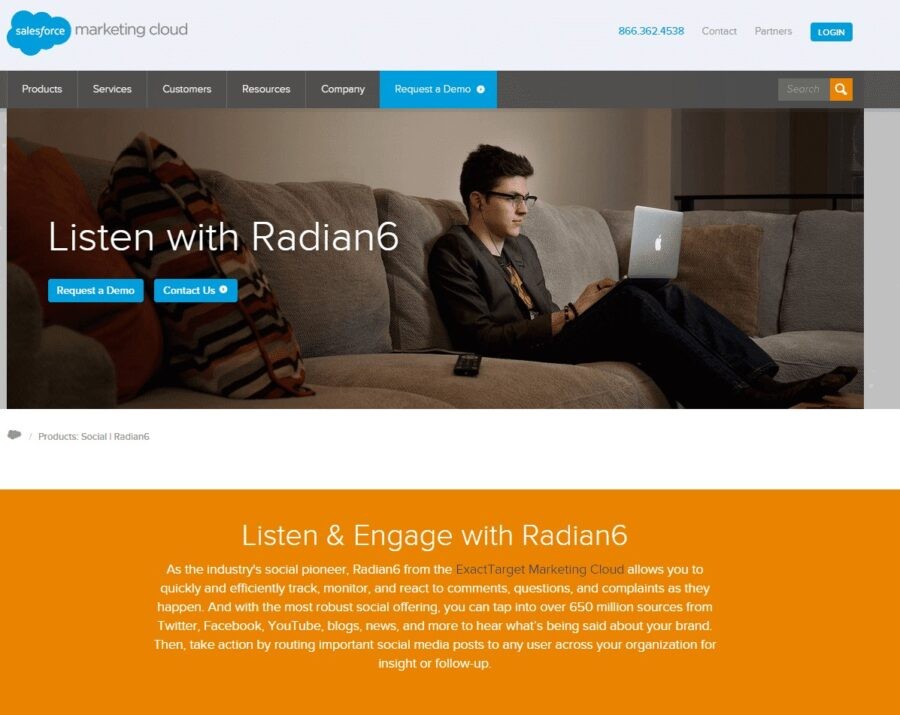 Radian6 is a social media management tool that lets you listen, monitor, and engage your brand.
You'll get notifications and insights about your brand based on the sentiments, trends, demographics, intent, etc.
Radian6 pulls data from all areas of the web from blogs, to mentions and even classified ads.
This means that you won't miss a thing which is also very useful for keeping up with the trending topics. What is great about the tool is that it offers a downloadable software and an online platform.
You'll have the efficiency of the software and the versatility of the online platform if you are on mobile a lot.
---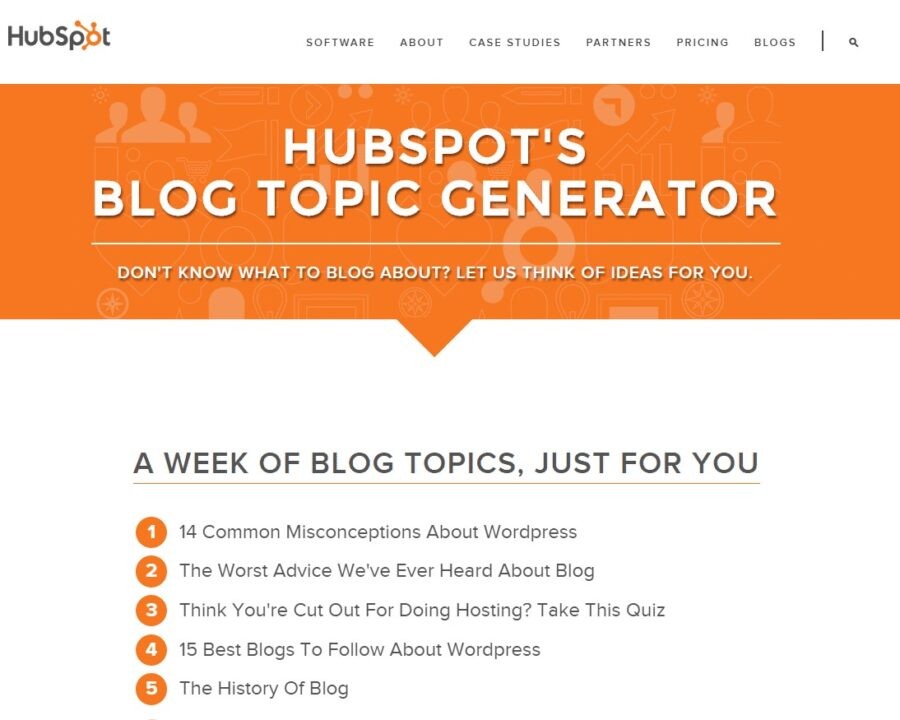 Hubspot blog traffic generator gives you some inspiration on what blog to post.
This is useful for people who already has a topic but don't know what the content will look like.
By putting in three different nouns, this tool will give you the type of content you can produce.
It's a great tool to use, especially if you run out of topics to write. While it may not show trending content the tool can get you going with writing a blog post and get rid of that writer's block.
Visit Hubspot Blog Topic Generator
---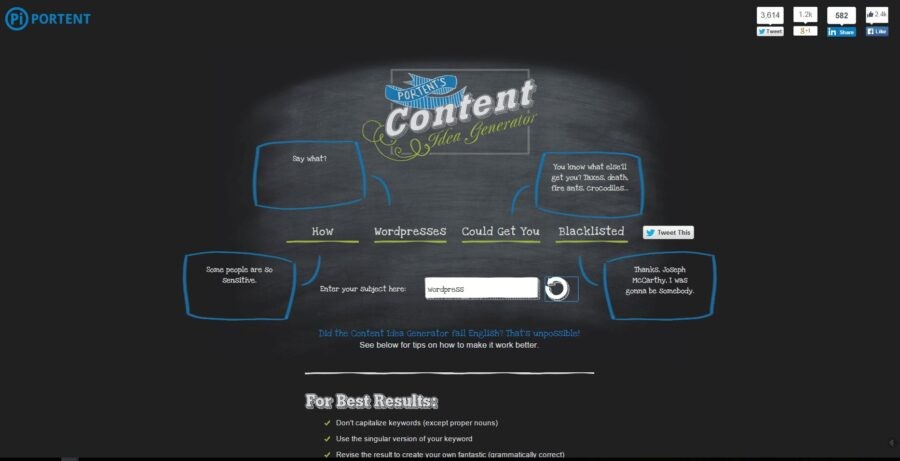 Can't get the title of your blog right? Try this one for size.
Similar to Hubspot's blog traffic generator, Portrent's Title Maker helps you generate a content that has a high chance to go viral.
Simply insert a topic that you want to wire about and the tool will suggest the titles along with the breakdown on explanations on why this tool has selected those words or the format of the title.
However, the goal of this tool is to focus on the format of the title regardless if it makes sense or not.
---