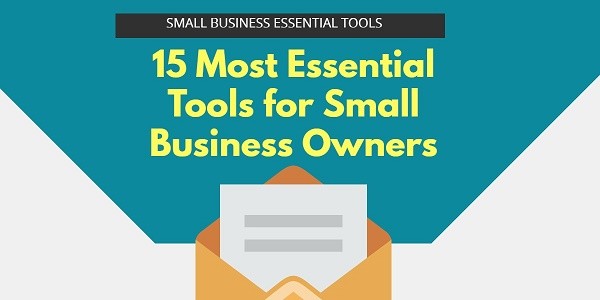 15 Most Essential Tools for Small Business Owners

Tweet This


Whether you are starting your own business, or have been in a business for quite some time the right tool can save time and make things work efficiently. What is the right tool for your business? Here I have reviewed some of the best tools available for small business owners. We have categorized tools based on specialty. Choose the tools that make most sense to you.
Customer Support
---
A smooth and stable customer support is important for your business to stay afloat. To best serve your customers, here are some tools I find useful:
SurveyMonkey
With SurveyMonkey you can conduct surveys or market research and determine what your customer wants without looking too pushy.
ZenDesk
ZenDesk is a web based customer service management tool. It can streamline your customer service, support boards, and quicken your response time as your customer service is all in the cloud.
Accounting
---
Keeping your records on track is hard especially in an online business. Small business owners might consider hiring an accountant as overkill. So why not do it yourself?
Expensify
Handle all your business expenses and invoice so you can concentrate on other more important stuffs. You can keep tracks of your credit card expenses, receipts, invoices, and can have seamless integration with your bank. Expensify also has a mobile app so you can track your progress even when on the go.
FreshBooks
Have you tried manually creating invoices for clients that look unprofessional and too basic? Freshbooks help you create professional invoices in seconds, automatically track your expenses, and can also track your time quickly and efficiently.
Marketing
---
Get the word out with the help of these marketing tools.
MailChimp
Who says email marketing is dead? With the right tool, email marketing is simple and easy. MailChimp might just be the only email marketing tool you need as it offers an easy to use email templates and you can also build your own for a more personalized appeal. Mailchimp, Constant Contact  or any other popular marketing tool could help you boost your marketing activities
HubSpot
If you need more than just an email marketing, Hubspot is your all-in-one solution. HubSpot is an inbound marketing tool that offers SEO, analytics, CMS, blogging, lead management and competitor analysis.
Sales
---
Now that you have marketing at hand, it time to profit. These tools help you land a job, manage and organize tasks, and keep track of conversations so you can focus on more important things at a glance.
BidSketch
Struggling to create a killer proposal that works? Do you want to craft a beautiful proposal at a fraction of your time? With BidSketch, you can create clean and professional client professional with just a few clicks.
HighRise
HighRise helps you organize notes and conversations to more than 30,000 conversations from your customers, leads, contacts, and partners. Knowing when you last spoke to someone can make a big difference from creating a lead to losing one. If you can't handle customer interactions in your business, HighRise will organize it for you.
Human Resources
---
Need to hire people? Classified ads are history. Here we have some of the best tools for finding talents online:
Glassdoor
GlassDoor is a community oriented job site helping companies find top talent. Using Facebook network, it is possible to find Inside Connections at a company. Members can see the most recent job postings. Members can also get access to company-specific salary reports and ratings. It has a huge database of company reviews generated by employees working there. In addition, you can see CEO approval ratings, interview questions and reviews, office photos, and more.
Intelius
You need to perform a background check and look for criminal records before you hire someone. Intelius can run background checks and look for any criminal records etc
Operations
---
Nothing beats a successful business that works like clockwork. Collaborate with your team seamlessly, and always have a reliable backup plan using these tools.
Trello
Trello is a collaboration tool that allows you to organize your projects into a simpler board. Your team members simply drag tasks to a specific board whether done, completed or in progress.
Carbonite
Carbonite backups your documents, important files, and even your settings online.
Web Development
---
Your web design is the face of your business online. How you present yourself to your clients within 10 seconds defines how the deal is going to end.
99Designs
Need a quick design for your site but don't want to hire a web designer to do it? Just set up a graphic, logo, or web design contest and wait for a thousand ideas from multiple designers from the site.
Balsamic
Balsamic is a virtual whiteboard that allows you to create a mockup of your design and ideas that are easier to share, and modify.
E-Commerce
---
Do you need an online shopping cart or a tool for recurring payments? We've got you covered.
FuseBill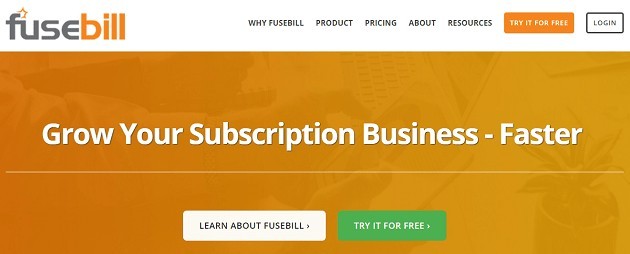 Fusebill simplifies all of your subscription billing and management processes, automating your recurring invoicing, payments and revenue recognition.
Fusebill helps clients decrease time spent on billing by up to 80%, reduce late and failed payments, and become compliant with important new ASC 606 revenue recognition standards.
Recurly
Recurly provides a simple solution for recurring or subscription billings. It also have credit card-error ad decline handling capabilities to handle fraud and false payments.
---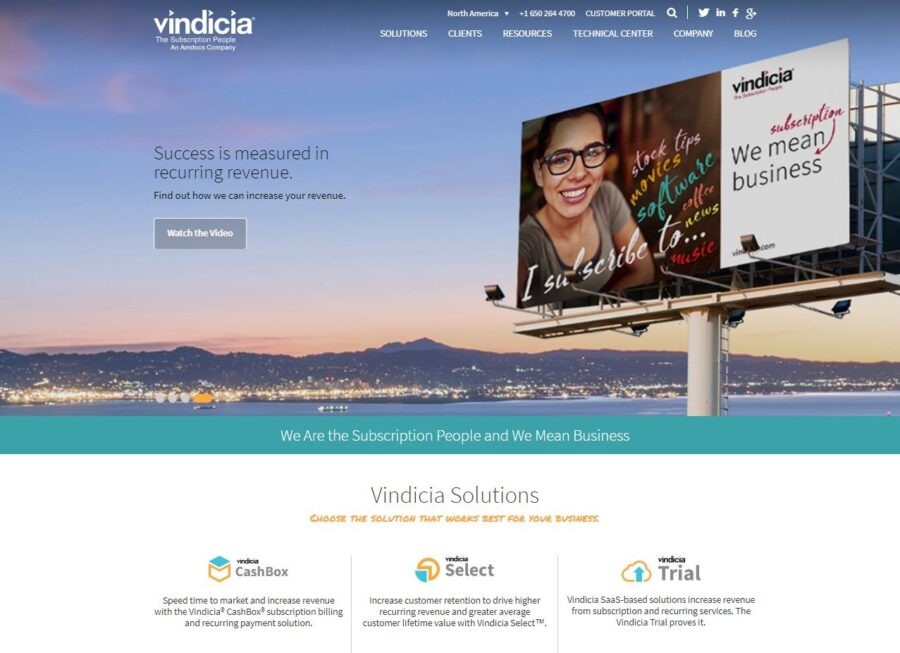 Vindicia are the subscription people. Vindicia's enterprise-level subscription billing service is designed to help subscription-based businesses effectively manage their customers and products.
Subscription-based businesses are always faced with the same problems. Constant churn, failed transactions, charge backs, and lost revenue.
Vindicia is designed to help fight this, while helping businesses attract new customers, keep their current customers connected to their subscriptions, reduce customer churn, and provide businesses with data-driven solutions to grow and succeed.
Vindicia is an online SaaS-based solution, designed so that it can be seamlessly integrated with many of today's subscription-based business tools. They also accept a very wide range of payment methods and currencies, which is especially useful to businesses serving a global market.
All of this is put together inside of an incredibly user friendly tool for both the business and its subscribers.
Vindicia's online dashboard allows businesses to see how their subscriptions are performing in real time, and easily create online reports based on the data they need.
This makes analyzing data and implementing changes within the program very accessible; allowing a business to focus on growth, create new marketing ideas on the spot, reduce implementation time, and succeed.
---
Shopify
Shopify is an easy way to set up your online store as it is a fully hosted and customizable shopping cart. It accepts most credit cards, currencies, and even have the option for payment processors like PayPal.
Optional Tools
---
These tools made it to the top, but I think it depends on you, the business owner if you need to use such tools. But regardless, its a good idea to have a few of these at your disposal just in case.
UserTesting
If you need an immediate feedback of your site from real users, UserTesting will help you get that feedback. The site also includes a video of their experience and can answer your written questions.
MixPanel
MixPanel is an analytics service that is focused on measuring specific user action and activity in mobile or on the web.
Jira
Jira tracks and manage everything from bugs to error tracking of your site. It helps you prioritize things that need immediate attention and work on it quickly.
Legal Zoom Business Attorney Plan
This attorney plan is specifically tailored to provide attorney review of contracts and other legal documents.
Trademarkia
Have a killer name for your business? Search it first in this site to make sure that that name is not yet taken. It can save your business from a ton of problems later on if you first did a check of your cool name.
Docusign
Since online businesses transact electronically, it is a great idea to have your signatures signed electronically too. Docusign offers a cloud-based electronic signature platform to help businesses sign anytime of the day, anywhere you want, and on any device.
Summary:  So now you have a handful of essential tools meant for small business owners. What you think? If you find more useful software, please share by commenting below.