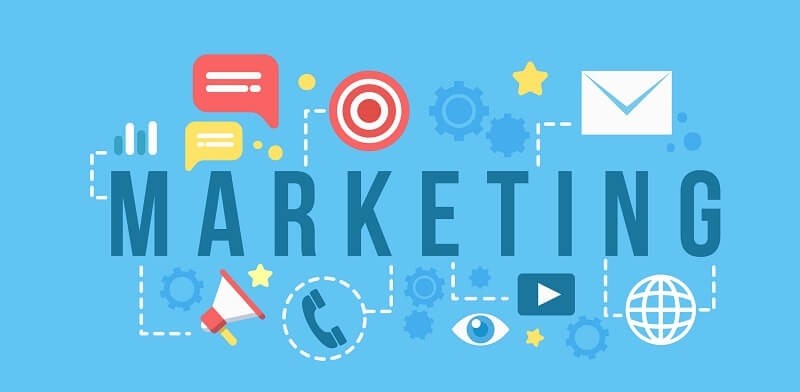 15+ Best Marketing Software for Your Small Business
Tweet This
Background
The toughest challenge any business will face is marketing. How can you become known to people in your local community or attract visitors in your business is always a hit and miss. Any business, whether locally, or online share the same dilemma.
In today's economy, marketing has changed a lot. If you need to spread the world about your offering, attract customers, or engage with them you need to adapt to these changes. If you fail to do so, your business will fall behind.
Here are some of the marketing software tools(with short reviews) you can use to boost your business, particularly in this digital age:
---
YesWare
Need a way to send subscription mails to your customer? Do you know what newsletter to send to a specific client?
YesWare makes it easy to manage and track emails. This platform tracks email opens, then provides in-email analytics as well as the data on user engagements.
If that's not enough, Yesware syncs seamlessly with any Customer Relation Management tools like Microsoft, and Oracle CRM.
---
MailChimp
MailChimp lets you customize emails to suit a particular marketing campaign.
It is also one of the best email marketing tool in the market.
Let's say you have a promo for this specific place, another promo for a certain date, and a newsletter for people who are interested in technology.
MailChimp helps you manage and organize these things, so your emails will end up to where they actually belong. Other features include analytics, geotargeting, and spam filter diagnostics.
---
Sailthru
The worst thing you can do with your business is targeting customers blind.
Now you can better understand your customers and potential buyers with real time results coming from Sailthru.
The program aims to increase user engagement and conversation through smart data.
This results in a more personalized approach to your customers in a form of targeted emails, or a site directed to the person based on his/her interest.
---
Optimove
Optimove is a marketing automation software platform that helps maximize the value of your customers. The program helps you convert more leads, customer spend, and customer engagement.
Optimove affects customer behavior using personalized offers and incentives.
---
Vocus
Vocus is a cloud-based marketing customer that helps in customer acquisition and retention by reaching out to social media and other online media channels.
The program offers tools that integrate to social media marketing, search marketing, and PR.
---
Adplorer

Adplorer is the world's first all-inclusive digital marketing automation platform. This platform combines the power of a number of individual software tools in one system, enabling savings of up to 70% in the areas affected.
You can use Adplorer to automate the creation and management of campaigns on Google, Bing, and Facebook, as well as manage their Social Media platforms and Reporting all in one platform!
Adplorer will help your agency to work smarter, faster, and with greater precision.
---
LocalVox
LocalVox is a platform for local, social, and mobile marketing for any kind of business.
The software helps you generate news and engage local customers across the web through social media, email newsletters, local publishers, and search.
---
Act-On
Act-On is a cloud-based marketing solution that is designed to automate your marketing efforts. The program offers tools for organizing campaigns, converting leads, and integrating your marketing efforts into sales systems.
---
DemandBase
DemandBase gives you the tools you need to improve on conversion rates and turn web traffic to sales. The software identifies website traffic, then tailors the site's content to your visitors.
This gives your visitors a more personalized and relevant approach; therefore, you'll only focus your marketing on people that will be more interested in what you are trying to offer.
---
InfusionSoft
InfusionSoft gives your business a cost-effective marketing and sales software.
The program has marketing automation and e-commerce tools as well as CRM. It is a small business' dream marketing suite as it has everything the a business needs.
---
CAKE
CAKE offers real-time analytics and tracking for your marketing campaigns.
The program organizes all the information in one place; thus lets the marketer control everything on that specific marketing campaign or location.
It even sees what device the person used, and the traffic source to be targeted.
---
Marketo
Marketo is one of the biggest and most established services when it comes to marketing automation.
The company makes it easy for your business to launch and manage marketing campaigns.
Marketo has everything a marketer desires for effective campaigns in full auto like lead management, inbound marketing, social media marketing, sales management, analytics, and many more.
---
HubSpot
For a powerful inbound marketing solution, Hubspot is your choice.
It offers your inbound marketing to your customers and potential customers in a more personalized and more effective approach compared to traditional marketing strategies that usually harass customers.
It has a lot of marketing apps that your business will get to use for social media, blogging, marketing, analytics, lead management.
This kind of personalized approach lets customers respond to your offers more as they feel that they aren't harass through pushy sales talk.
---
HiveMarketing
HiveMarketing offers small businesses the tools they need to be on top of the competition. The tools are all catered to bring a custom marketing plan to suit your business' needs.
Thrive offers not just marketing consultation, but also SEO optimization for your website.
---
WordStream
WordStream is a search engine marketing tool to help businesses get better results from their SEO and PPC campaigns.
WordStream offers internet marketing software and tools that are designed to make your campaigns more organized and profitable.
Summary
Staring a business is tough. You have competitors that are already at their top and some are already going there.
If you don't make an effective move to help get you higher and be known you'll get buried in the sea of startups that didn't go anywhere. Spending a couple of dollars on these marketing tools, services, and software helps a lot in getting your business on top.
They have the knowledge, and experience to know when to get there, and how you'll get there faster. You'll also make an informed decision about what approach to do next and risk less.
If you feel like your business is going down the drain, these marketing tools can give you a boost. Besides, most of these are free to try, so why don't you spend it on these tools for the last time. Who knows, maybe these can give you the lift your business needs.
Useful Resource: The Expert Review: Best Marketing Project Management Software Of 2018