Even if your site is only a hobby web site or a family blog, gettinag a good web hosting provider is essential for the success of your site. Web hosting is what makes your presence on the web.
If you want to have good results from your small business website or small business ecommerce site, you need to choose a good web host. Selecting a wrong provider could cost you money as well as loose visitors.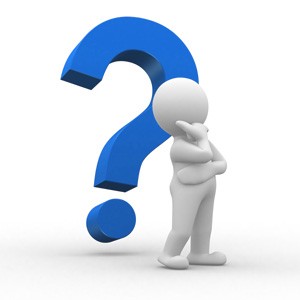 25+ Questions to ask your Web Host before you buy
Tweet This
Consider asking the following questions to your web host regarding the features, customer support and the security measures they provide.
How much storage do they offer?
(For most small and medium web sites, you need between 20-30 MB Hard Drive space)
How much bandwidth do they offer?
(For most small and medium web sites, you need min 100MB bandwidth)
Do they offer enough service options and capacity to handle your needs as your business grows?
Will the hosting company register your Domain name?
Do they offer Domain registration for free or Is there any extra cost?
(Most hosts offer free domain for 1year or free domain for lifetime.)
What type of OS they use?
(For most people, this won't be a problem. You can choose any best web hosting provider. But if you're developing an application using ASP.NET, you'll need Windows hosting.)
How many websites can be created under one account?
(Once you create one site, there's a good chance to create more supporting sites. So make sure your web host will let you host multiple domains. Now-a-days, even small websites use a database on the back end. So also check how many databases are permitted, what type of database they support etc.)
What type of control panel they use? Is there any Online Demonstrations and Documentation of what they offer?
Do they have any free site builder tool?
Do you have easy-to-use software install for building ecommerce, CMS,Blog etc?
(It's always nice when your web host offers a one-click install . Most best hosting companies offer free script installation)
Is my software supported?
(If you are planing to create a website using a software purchased, you need to check whether the web hosting company meets the software requirements.)
How many email aliases can be created under one account?
Can I add extra emails?  Are there any additional costs?
Do they have a webmail interface? Can you get your mail in your client of choice via IMAP, or do they only offer POP?
How do they provide technical support? Does your web host provider offer expert local toll free support 24 hours a day?
When are they available?
 Does tech support cost extra?
Do you help me to transfer my site from old hosting?
Do you help me to install software?
What are the security measures they have?
Do you offer back up service? How often will my site be backed up?
You'll want to back up both your site files and databases.
What are the costs involved? Do they offer realistic prices?
Is there any initial setup fees or monthly maintenance fees?
Is there a minimum contract?
Can I cancel at anytime?
Are there any penalty fees for switching or closing my account?
Do you have a trial period or money-back guarantee?
Can I set up cron jobs?
you can use cron jobs to perform tasks on the server at given times.
Can I add my own .htaccess files?
You need .htaccess file to password protect directories, re-write URLs, redirect pages, and more.
I'm sure you've got some great tips for choosing a web hosting solution.
We got some good recommendations for reliable hosting:
BlueHost,
an award winning web host with excellent customer support.