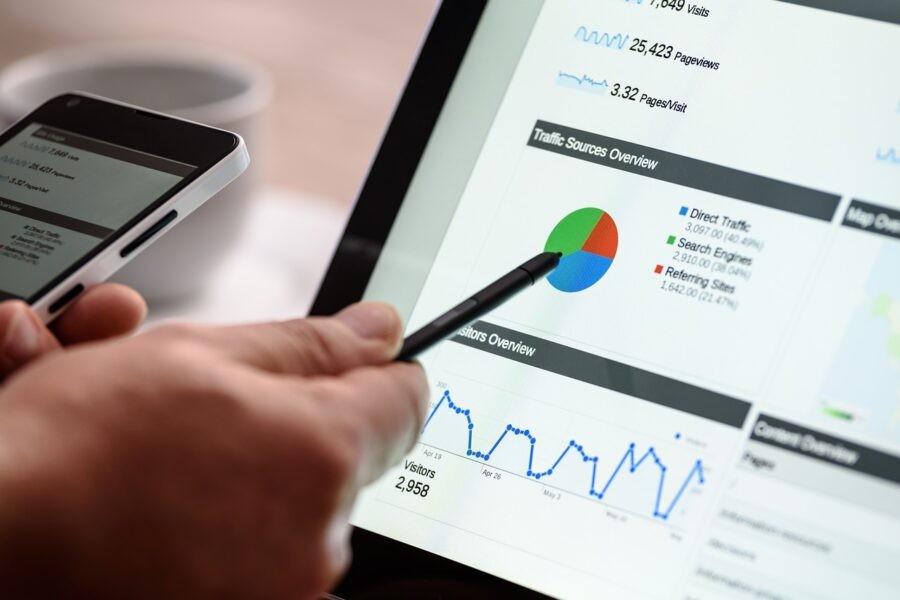 6 Simple Tricks To Make Your Website More SEO Friendly
Tweet This
Look:
Writing great content, optimizing your website and doing every single trick in the book to boost your conversions isn't going to help you much if your website's traffic is too low, to begin with.
Sure, blogging and advertising on social networks can be quite effective for boosting your traffic, but this still limits your outreach by quite a bit.
So here's  the deal..
What you need to do is give your website an overall visibility boost, so that people browsing your industry get a chance to accidentally stumble upon your website. In order to do so, you need to make your website more SEO friendly.
Here are six simple tricks that can help you achieve this in no time.
1. Create a Crawl-friendly Link Structure
The first step in getting your page ranked better lies in knowing the way in which this system works.
Seeing how they have a huge amount of data to go through on a daily basis, Google realized that this is far too much work for any person, which is why they decided to use specialized programs in order to scan and evaluate websites.
Other names for these robots are Googlebots, bots or, more poetically, spiders.
By creating a crawl-friendly link structure, you can ensure your website is indexed much sooner and that it receives a much better rank.

Now:
Same as with people, you can use the layout of your navigation to leave pathways you want crawlers to follow. No matter how sophisticated their algorithm is, it will take Google some time to see pages that have no crawlable link points towards them.
Needless to say, if Google can't see them, it is as if they don't exist.
This being said, you need to start with your homepage and ensure that every single page of your website is accessible from there, even if it takes several steps to reach them.
Furthermore, there are several formats and trends you need to avoid, such as AJAX, dynamic URLs, flash and many other.
How to Create a Crawl-friendly Link Structure
If you have dynamic URLs, then make use of this free URL Rewriting Tool that can convert your dynamic URLs to a more search engine friendly URL.
2. Making a Unique Campaign
Perhaps the hardest part in your website's SEO is really making your website stand out.
At the moment there are about 644 million active websites out there. Still, most of these websites don't know the first thing about high-end SEO.
According to SEO experts behind Websitesthatsell Gold Coast company, in the field of digital marketing, there is no such thing as a one-size-fit-all solution.
Every industry, every business, and every website require a completely unique campaign if it is to achieve optimal results and thus unleash its full potential.
3. Keyword Usage and Targeting
One of the most important issues for anyone who is aiming to give their website's SEO a boost is definitely the way in which keywords should be used.
Google itself heavily depends on keywords, in their attempts to decipher and rank the relevance of your website in comparison to others.
In order to get the most out of it, however, you need to learn how to do a proper keyword research, understand how they fit the larger scale of things and start creating meta data aided by it.
4. On Page Optimization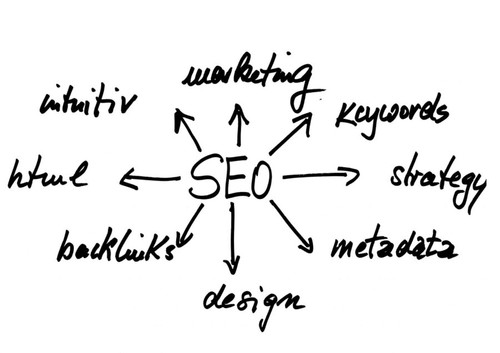 The next notion you are bound to come across when inquiring deeper into SEO friendliness is the term – on page optimization.
What this means is that you are improving individual web pages in order to achieve a higher rank.
This refers to separate issues: the content and the source code of a page that is to be optimized.
This is in contrast to methods such as links and similar other external signals that are usually done off-page.
When it comes to the particular SEO techniques you can use, we are talking about the inclusion of keyword in the title, meta descriptions and meta tags.
Aside from this, organizing body tags (H1, H2, H3…) is also something you can pay a closer attention to.
5. Avoiding Keyword Abuse
Speaking about keywords, there is one thing that is known to be particularly problematic for people inexperienced in this field.
We are of course talking about the notion of keyword abuse.
In order to make them do your bidding, you need to learn how to use your keywords in both organic and a strategic manner.
Sure, you want to use your keyword in the meta tag, but you don't want it used too often, otherwise this will get interpreted as either keyword stuffing or keyword spamming.
Avoiding this, however, is quite simple as long as you try to use keywords in a proper context.
6. Optimizing Images
Finally, no matter how great your content is, in 2017, 8 out of 10 visitors never read past the headlines.
This means that you have to find a way to encourage them to at least skim through your content if nothing else.
The best way to do so is to engage them with a series of high-quality, content related images.
However, using too high of a resolution and a random image format might result in a lower overall responsiveness of your page.  In turn, this increases your bounce rate, which will, in turn, create a negative reaction to your Google rank.
In order to avoid this, you need to learn how to optimize images you upload on your website or find a image crunching plugin to do this instead.
Conclusion
By improving your website's SEO, you are significantly increasing your traffic but you are also making a significant gain in term of credibility.
Google's algorithm has some strict rules regarding its rank and the reason why 95 percent of all its audience finds what they are looking for on the first page isn't an accident.
The first few results on a Google search simply appear much more credible and reliable than their counterparts down below, which is definitely something your website could benefit from.
Recommended Reading:
5 Premium SEO Tools you should know for best rank and traffic
SEO Resource Used in this Article: http://www.seotoolshome.com/