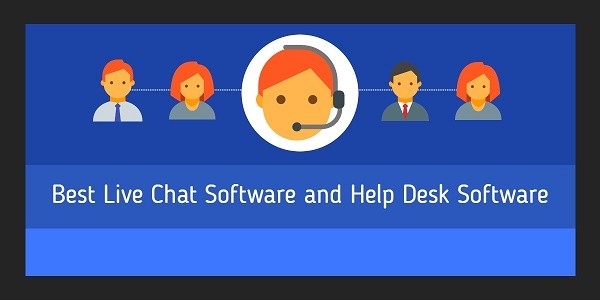 7+ Live Chat Software and Help Desk Software
Tweet This
Customer Support is inevitable to a business's success. A smart way to provide best customer support is to add a quick chat on your website. It's way faster than email and more efficient than phone. This way you don't make your customers wait.
Best and economical way to give best support to your customers is by adding a chat service to your website.
We have compiled a list of live chat software for you.
Here is a list of full-featured PHP/ ASP.NET chat software which let you add live help to your website. This list contains free as well as paid Live Chat script.
#1 LiveChat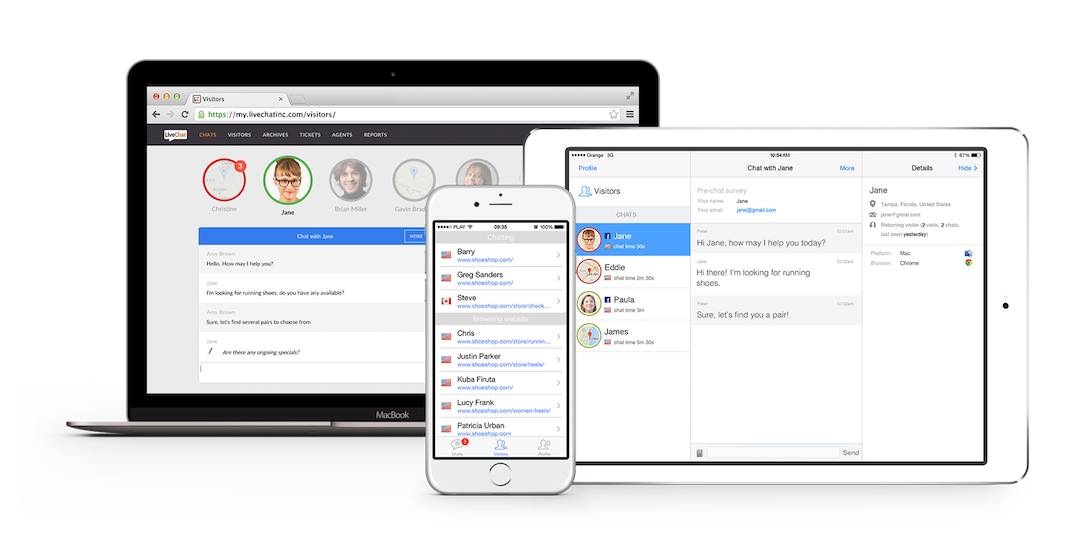 LiveChat is a smart live chat software that lets your site visitors ask questions and resolve immediately, without making phone calls or writing emails. A clearly visible chat icon invites the customer to ask questions which instantly connects with your site agent (site owner or customer support staff) .
For you, the site owner, you can chat with customer service, without any complicated installation. You just need internet connection and you can even use your smart phone to do live chat service to your customers.
See below picture to get an idea how your chat service team will look like.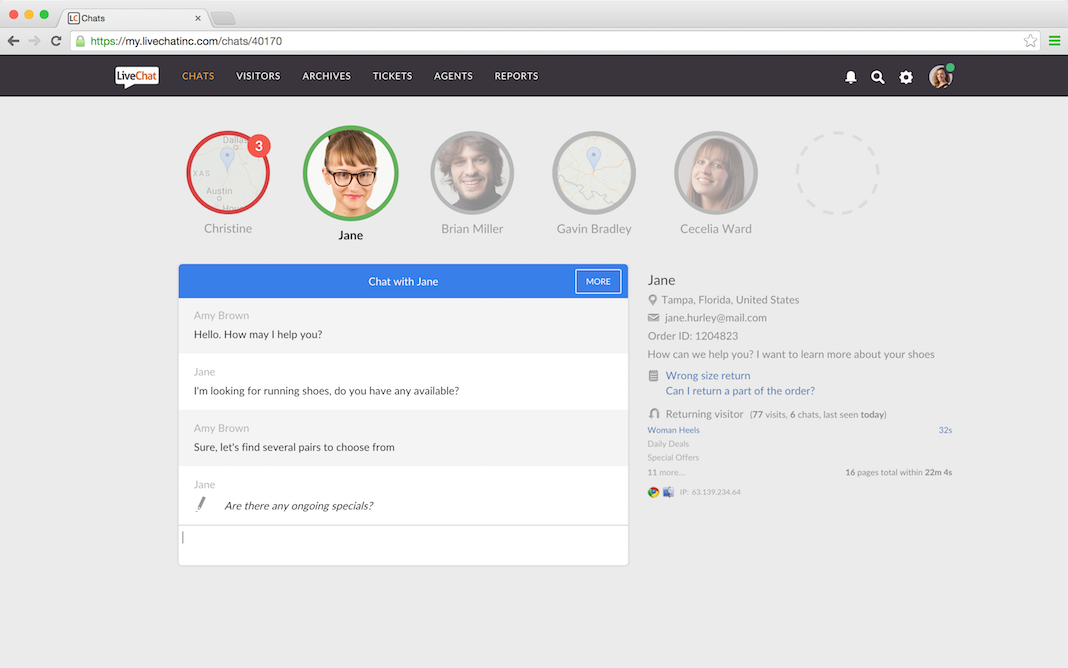 You can chat reports to see performance as well.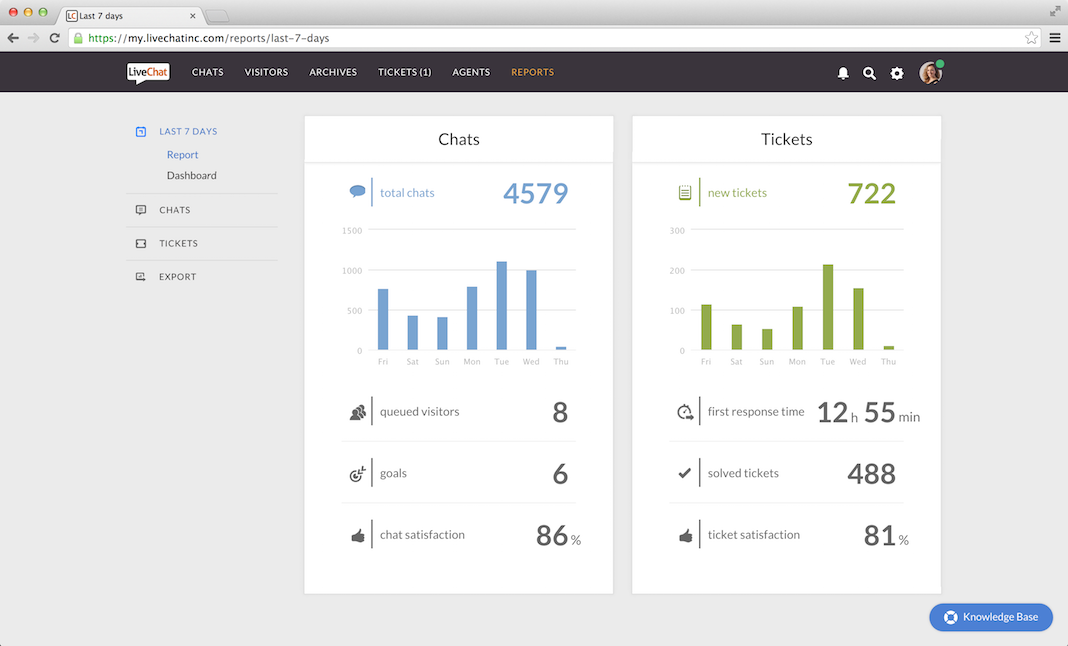 And your Site Admin Dashboard will look like following: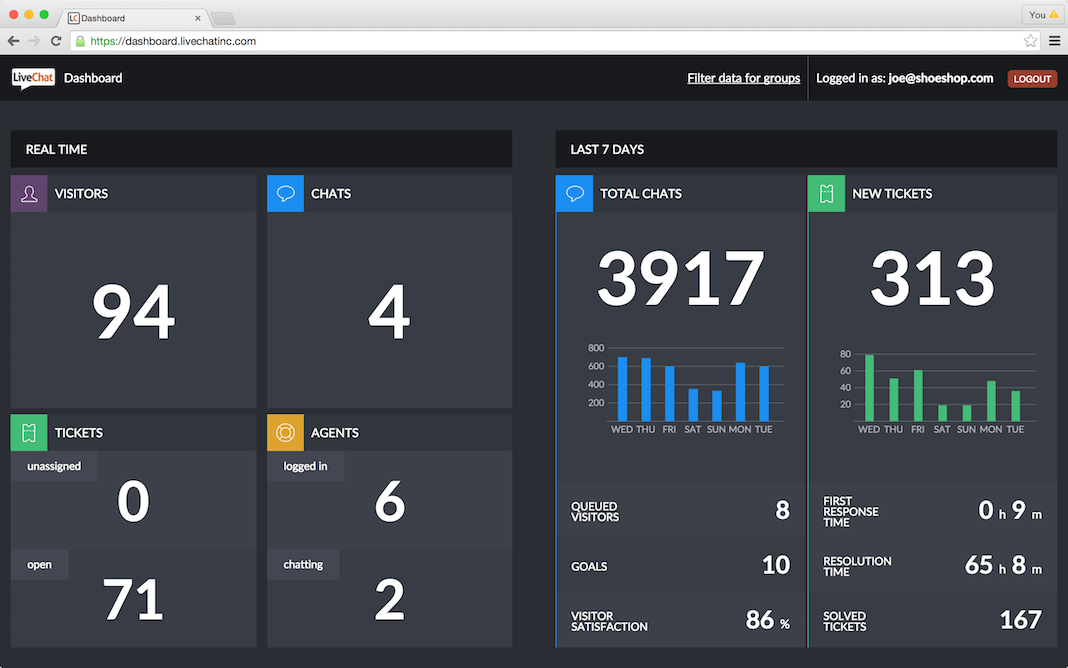 In addition, LiveChat also includes a ticket system.
#2 LiveZilla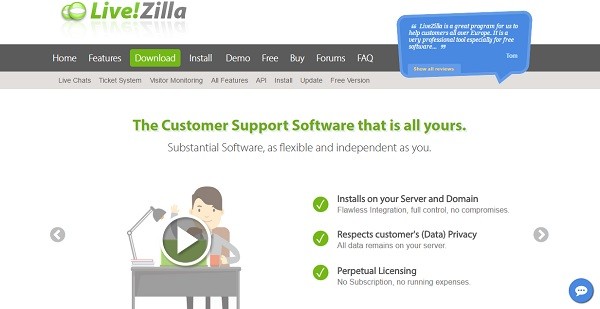 LiveZilla is a Easy-to-use powerful Helpdesk Software that provides a Live Help System that connects you to your site visitors. Livezilla includes a live chat as well as ticket support as well.
Best features:
Free Live Help
Ticket Support is also part of software
Multiple Operator Support
WebCam Support
Chat Forwarding
Email Chat Transcript
Real-time visitor monitoring
#3 ProProfs Chat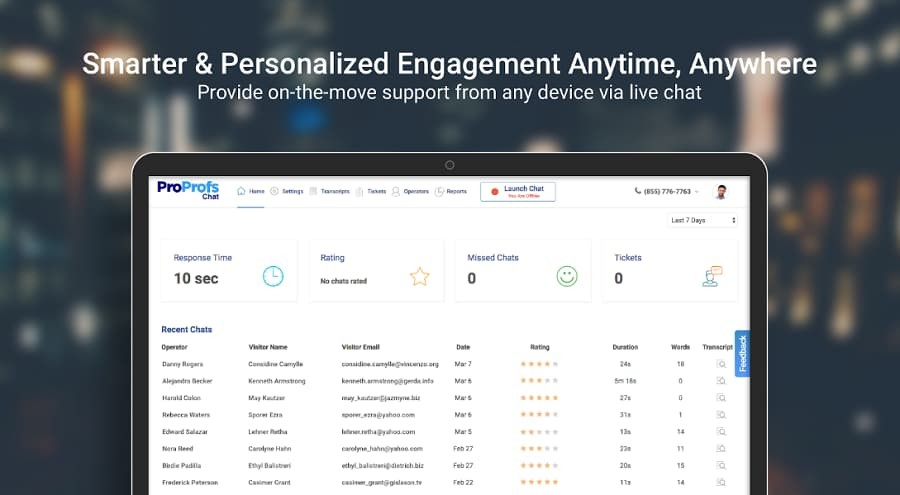 ProProfs Live Chat is a SaaS-based customer support tool that assists organizations to provide instant solutions to their customers. It assists operators to manage multiple chats at the same time, keep them engaged to the brand, and reduce the support queue effectively.
Some of the key features that makes ProProfs Chat one of the best live chat support tool are inclusive of the following.
Chat Greetings
Chat Routing
Visitor Monitoring
Announcements
Canned Responses
Co-browsing
Pre-Chat Forms
Post-Chat Forms
50+ Integrations With Multiple Platforms
100+ Customization Options
Insightful Advanced Reporting
#4 ProProfs Help Desk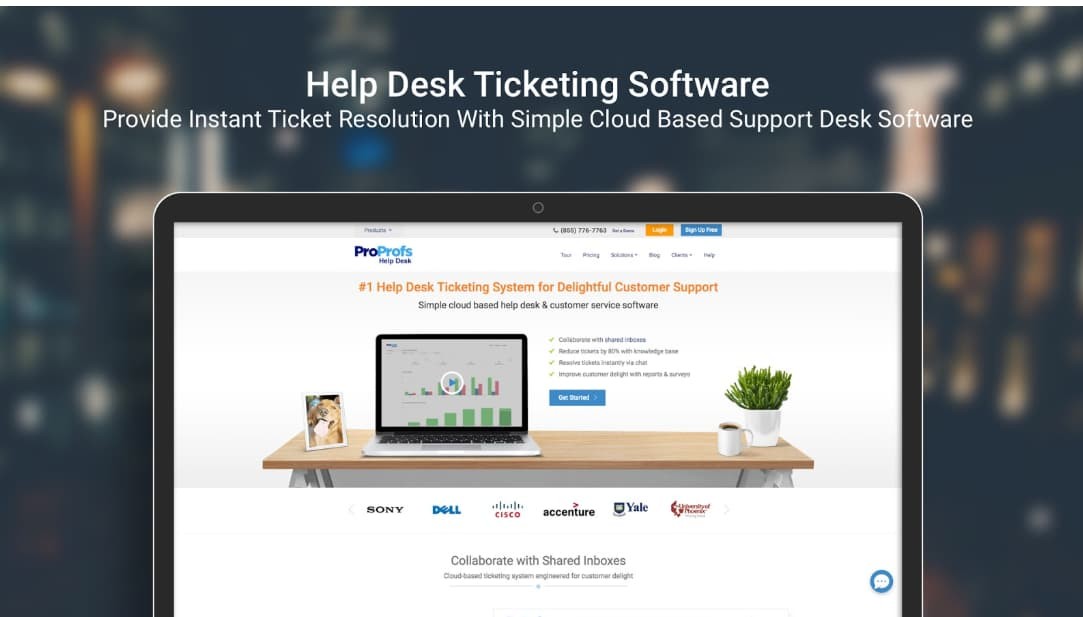 ProProfs Help Desk is a cloud-based ticketing software that creates seamless collaboration experience for internal teams and accelerates the support process. The ticketing system helps a support team manage all their customer-facing inboxes in a single dashboard view.
Features that make this help desk software one of the best options available for customer support include the following.
Shared Inbox
Unlimited Ticket Creation
Canned Responses
Child Tickets
Auto-Response
Automatic Ticket Routing
Ticket History
Integrations With Powerful Platforms
#5 PHPFreeChat
Free, simple to install, fast, customizable and multi languages chat
smooth AJAX refresh
No database requied
FlashChat
Easily integrates with most PHP/MySQL forums, portals and CMS like phpBB, Mambo, vBulletin, Xoops, Invision Power Board, GeekLog, CPG-Nuke, AEDating, AZDG Dating, UBB.Threads, WowBB, Simple Machines, e107, WotLab BB, PHP Fusion, LunaByte, MD-Pro, PHP-Nuke, POST-Nuke, WowBB, XMB Forum, and more.
Price: $5.00. Try FlashChat
CraftySyntax

Unlimited operators, departments, and users. Price: Free.
ProChatRooms
PHP, Ajax & Mysql based
Audio/video and text chat room
Price: $55 – $144
Unlimited chat rooms, private chat, avatars, smilies, sounds, user profiles, multi-level chat room management.
Below is a list of asp.net based live chat software. Be sure to opt for a reliable asp.net hosting provider for a stable website. We recommend
InterServer
for reliable asp.net hosting experience.
ASP.NET Chat / Instant Messaging Software
Cute chat
Ajax based chat system with many features such as high load support, Moderated Chat, font/color/ customization, emoticons, private messaging, private chat room, profanity filtering, ignoring users, file Transfer, and more!
Price: $299.
ZBit ASP.NET Chat Pro
Pure ASP.NET and DHTML – no Java Applets or ActiveX.
Private and moderated chat rooms.
Multi language support.
Price: $149.00(1 Site with up to 10 Rooms)
Adventia Chat Server .NET
Price: $49.95
Automatic refresh of conversation frame
Private conversations between users
Unlimited number of users
Configurable timeout of inactive users
Control panel for administrator
AmeridumChat
Built with html, Javascript, XML, C#, ASP.NET using Ajax techniques
no need for a database
Private chat rooms