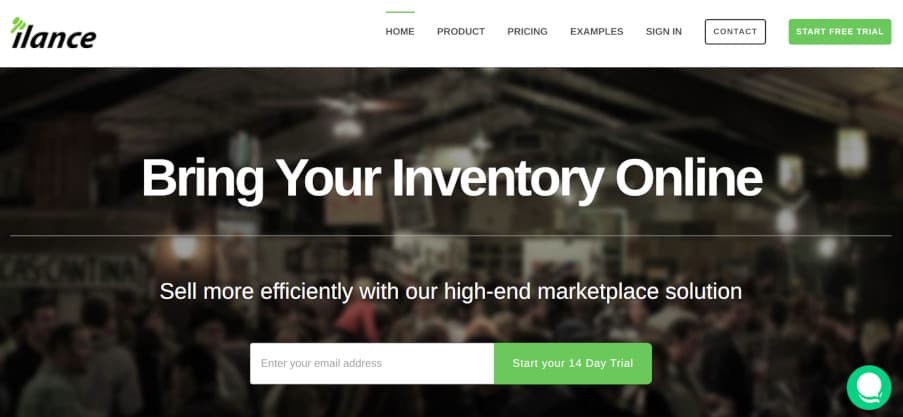 Auction software includes applications for bidding of physical prodycts, online, silent and live auctions. Related categories are fundraising events and Event ticketing. The software is then used by auctioneers and participantsof online auctions such as eBay etc.
Find the best Auction Software for your business or event. Here are best choices.
#1 Instant Marketplace Software(iLance)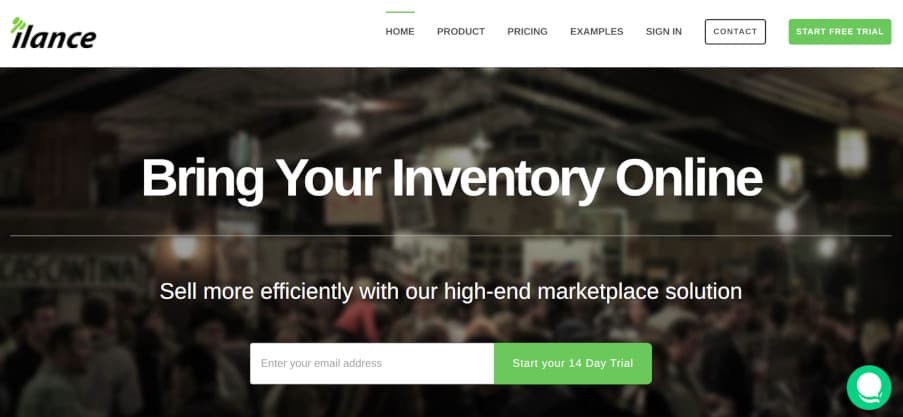 ILance is an auction management solution where you can combine Auctions and Ecommerce.
With iLance, you can streamline auction bidding events with a smooth shopping cart experience. It is easy to manage and branding and customize the look and feel is easy as well.
iLance features:
Set up online auction platforms
Admin panel and storefront dashboards
List products for auction
Schedule live auctions
Reverse bidding possible
Private messaging
Bulk uploads and downloads
Shipping management
Integrate with seller stores
Add custom payment and shipping information
Powerful Analytics and reporting capabilities
Upload single or bulk CSV item inventories
Pricing:
ILance offers 2 pricing plans.
Monthly subscription basis
Perpetual license for a one-time fee
Support:
Email and phone support
ilance Customization Service:
ilance, for most part, works out of box. But at times, you may need customization. If you want ilance custimziation, visit our ilance customization service page.
#2 BidJs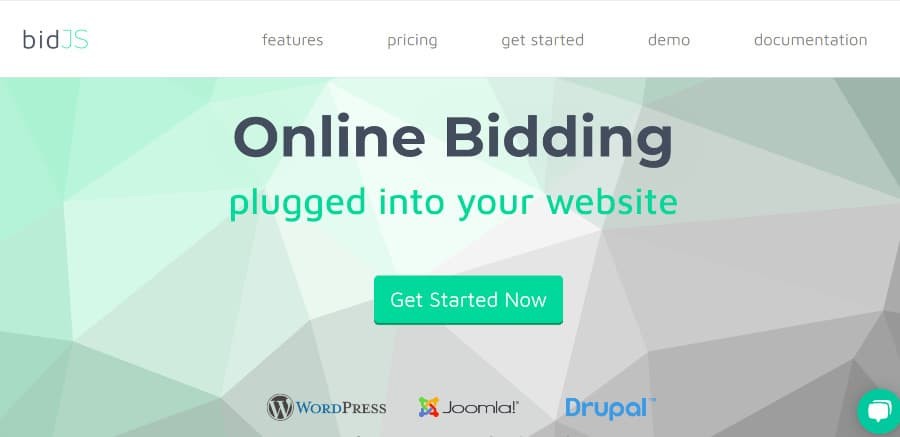 BidJs is an online bidding software for B2B category, and you can do online webcast auctions, auctions, timed bidding and asset sales on a website. Since done using JavaScript, BidJs can provide rich real-time user experience. The software provides complete detailed reports for sellers, giving access to vital information on auctions and sales.
The Bidlogix intelligent tool helps in item creation and controlling in an organized manner.
BidJs Features:
Fully HTML 5 auction webcast software
Supports all modern browsers and devices
Multi-Lingual: Fully translate all of your content
Customizable graphical elements(company logo, colors etc).
Invoicing and money collection post auction
Fast and efficient transaction email delivery platform
Includes email marketing and SEO, which can bring more sales
Pricing:
BidJS has a "pay as you go" per lot pricing plan and has no setup fees.
Monthly fixed price contracts are also available for volume sellers
#3 Easy.Auction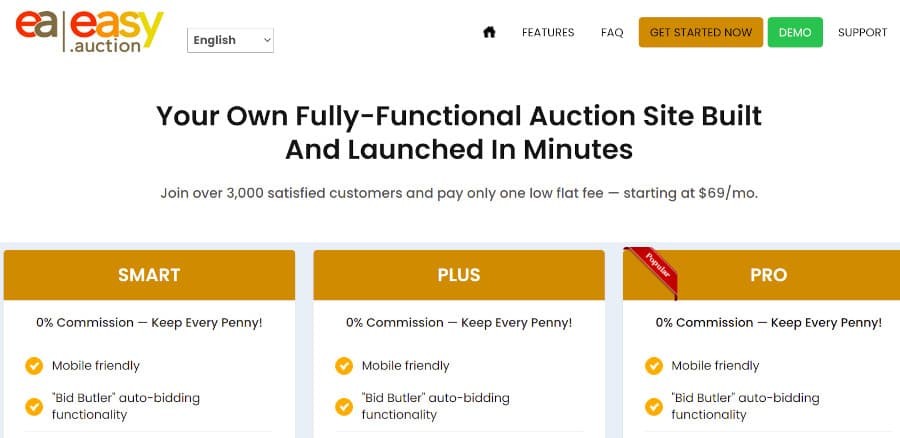 Easy.Auction is an easy to use auction builder that allows businesses to create an online auction site. Easy.Auction has automatic bidding and has anti-sniping feature. Site created is responsive (mobile friendly). Charities can also setup auctions site using Easy.Auction.
Easy.Auction features:
Auction Website management panel
Customizable templates
Setup a registration section on the Auction website
Sellers can publish their products on thr auction website
Social media share added to pages
Bidders can track auction details
Stripe or PayPal integration
#4 Accelevents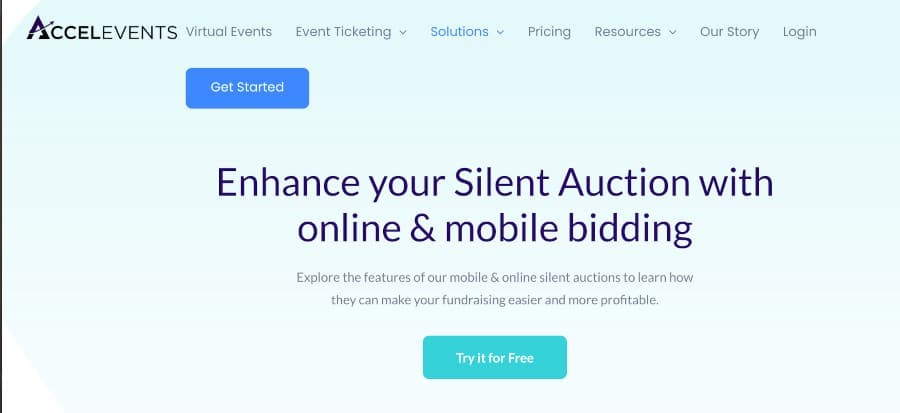 Accelevents is a popular event ticketing and mobile fundraising platform and is cloud-based
Accelevents platform specialties:
Online ticketing and registration solutions
Mobile and online silent auctions
Opportunity drawings
Online donation pages
Text-to-give fundraising
Accelevent Event ticketing solution:
Event hosts can kick start their events in Accelevent and then create custom ticket types. Host can also setup their own prices, with quantities along with sales dates. Hosts can also add questionnaire for each ticket type. This feature allows the host to get gain more insights into event real-time analytics.
#5 Auctria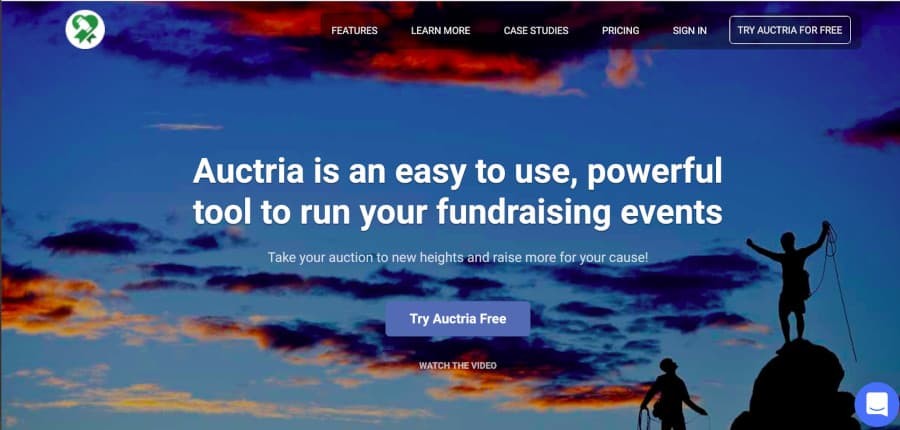 Auctria is an easy to use, powerful tool to run your fundraising events and streamlines the entire auction process. You can manage donors and procurement, bidders and bidding and checkout as well. Added features include payment processing, bid sheets, reporting functionalities, gift certificates, auction catalogs to name a few. One can promote his/her auction to help with procurement, handle ticket sales and acknowledge donors.
You can quiclky get started with Auctria by creating custom auction websites for every bidding event. Beautiful Website templates makes it easy to create an awesome looking web site. Users can sell event tickets as well as manage online registrations. Users can track donor contacts, auction items and bid amounts.
Bidder automation lets users manage registration, do bid offerings and close-outs. It also lets users manage close-out and handle payments. Also manage donations, tickets, and receipts after events. It supports multiple currencies as well.
Summary
Now that you have good choices, which one did you choose? Please comment below so that others may find it useful. Thank you,