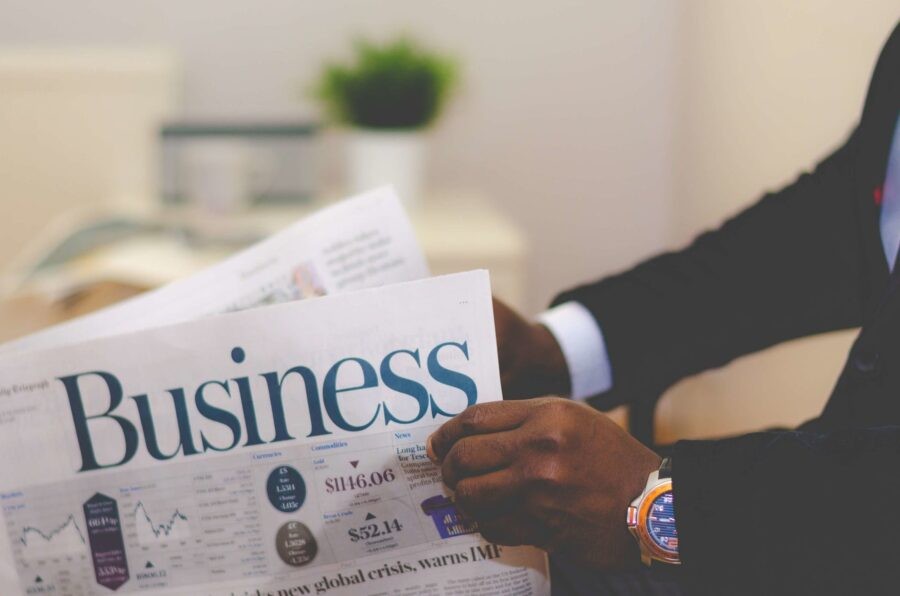 Business Website: 10 Important Factors to Consider When Choosing a Website Builder

Tweet This


Every business needs a website. That is already a given these days. Luckily, website builders provide a convenient way for business owners to quickly create a site at lower costs, rather than completely creating a website from scratch.

But although it might sound easy and simple enough, there are still a couple of issues people encounter about website builders along the way. In a lot of cases, these can be avoided if you want to consider moving forward.

Here are the ten simple factors that you must consider when picking a website builder:
1. Future business' growth
Some website builders have packages that seemingly has it all ‒ from hosting to the domain. A lot of times, people choose them mostly for the price and features like emails, e-commerce stores, and so on.
Another thing that you have to take into consideration is website traffic. You might consider starting with a small package, but you need to plan as you scale and as your business grows.
Make sure that the website builder you will choose offers packages that are suitable to your current and future needs.
2. Reviews and reputation
You also need to find out how long has this site builder been in the industry.
If it's just created over a year ago, then maybe it's "too young." But if it's already been around for over a decade, you know that it's a brand that you can trust.
Another thing to look out for are online reviews on social media and other platforms. You have to know what other people are saying about your preferred website builder.
3. Functionality and features
Keep in mind that every site builder is different, especially when it comes to the features that they're offering. Some will have great looking templates but with very limited features.
For instance, a site builder with limited features will offer its users the most basic social media buttons. On the other hand, a more extensive website builder, such as WordPress, will be offering a full plugin shop, with forms, subscription boxes, maps, and a lot more.
4. URL customization
Your domain name will be your website's address, so it has to be unique and memorable.
Also, make sure that the website platform doesn't require you to utilize the extension of their domain name and lets you have a customized URL.
5. Website maintenance
Apart from simplifying the whole development process, investing in a site builder also allows you to easily maintain your site.
The thing is, website users will always be in the lookout for something new. So, it's best if you run maintenance checks regularly if you want your site to succeed.
Because you're using a web design template, it's a lot easier to perform A/B testing. Depending on what your conversion goals are, you can incorporate one design and test it. Afterwards, switch to another and check if it performs better.
6. Technical support offering
Not all website builders will offer the same level of technical support.
Some site builders will only go as far as offering email support. Meaning, users have to fill in a form and wait for a response via email.
Others will offer 24/7 chat and customer support, which is excellent if you encounter issues along the way.
Meanwhile, you'd also be surprised that some sites won't offer any support, whatsoever. Just an existing online knowledge base that you can check for your concerns. This means that you have to wait for a long time for your issues to be resolved.
So, if you're searching for answers quickly, and want to have a steady customer support team by your side, you need to consider this when picking a website builder.
7. Flexible payment options
Having an affordable website builder is crucial. This means that they offer monthly, bi-annually, or yearly payment options.
Some site builders will require you to pay the full price as soon as you agree with the terms and services. So checking first the frequency which you have to pay before you agree to anything is highly advisable.
8. Work timeline
If your website needs custom-build outs or for a developer to work on it, then you have to consider a specific timeline for that. That's because requiring that kind of work will take weeks or even months for proper execution.
So, make sure that your website built out and other back-end work is well-executed before the launch date. That way, you won't be scrambling up to the very last minute.
9. Mobile responsiveness
Your site is not only meant for laptops and desktops but also for smartphones and other mobile devices.
That's precisely why you must choose a website builder that offers mobile-friendly templates and functionalities to help serve your mobile site visitors better.
WordPress, for instance, is one of the most widely used content management systems in the world and it comes with mobile-responsive design templates. Thus, you benefit from responsive web technology without having to create separate websites for various devices.
10. Moving your site
As your site scales over time, there's a possibility that you might have to move in with another website builder. That's why you need to know how to do it.
Others will provide you with the necessary support in moving your site while others need the skill of a web developer.
Some site builders won't provide you with that option at all, and moving your site means that you have to start from scratch. That might require a lot of unnecessary work on your part, something that you can avoid in the future if you pick the right site builder.
Over to You
In today's digital age, creating a strong online presence is vital for any online business. That allows you to get more visitors, which can eventually turn into loyal, paying customers in the long run.
A highly responsive site is necessary, and creating it requires the right tools.
Hopefully, the tips mentioned above will allow you to pick any of the suitable small business website builders that are available online ‒ something that can provide you with the right tools to create the business website of your dreams.
What's the top website builder of your choice? Let us know in the comments!