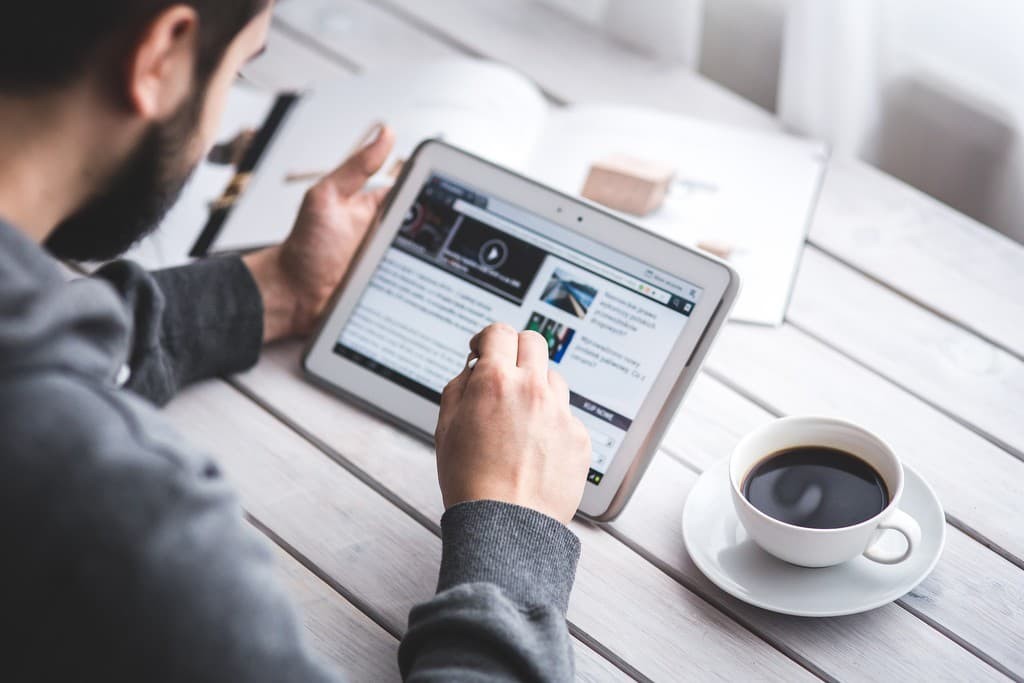 5+ Proven Tactics To Make Visitors Stay Longer
Tweet This
When a visitor is only 30 seconds longer on your website, he/she will take notice of the CTA (call to action), which is so important towards gathering the revenue that you desire
More than 33% of all websites and blogs of the world are now running on WordPress. The blogging platform is being also appreciated as a content management system (CMS). WordPress offers all the support a newbie might want, includes an immense number of exciting plugins and themes and is SEO friendly as well (for those who aim to earn big through the blog).
Still, you also need to know more about the ways and tricks through which you can keep a web-surfer and visitor longer on your WordPress blog. Monetization will bring you good results when you can attract visitors and keep them on your website for longer periods.
When the bounce rate is equal to or more than 95%, the prospects of a blog may not be termed as good
When the bounce rate is equal to or more than 95%, the prospects of a blog may not be termed as good. When a visitor is only 30 seconds longer on your website, he/she will take notice of the CTA (call to action), which is so important towards gathering the revenue that you desire. The CTA, when noticed and followed by a visitor, results in the action (for instance the product sale) that is desired by the blog owner.
6 Tactics to Follow to Make your site visitors for 30 seconds more
Below are 6 ways and measures through which you can make the visitors stay at least 30 seconds longer on your WordPress blog, which in turn will also increase the chances of you realizing your own goal.
1. Remove Content Blocking Ads. 
Bounce rate, as defined by Google, is the %age of the single page visits, or instances when the visitor leaves your website just after reaching the landing page. Visitors may not stay on your website when they get overwhelmed by the advertisement banners and digital posters plastered all over the website page. You should hence try to highlight the fresh and unique content/graphics on your website more.
For instance, users might be engaged better by the reviews or genuine informative content, and may keep toggling between the pages of the website to know more about the things they need to know. Therefore, you should not try to push the users to your affiliate banners and adverts but should try to create a more lasting and symbiotic relationship that has positive outcomes for all parties. You can also use the WP plugins so that you can add more relevant and fresh posts to your website and WordPress blog.
Another thing to take note of is the way your links open and are presented to your visitors. Ensure that all of your links are opening in a fresh window/tab. People should be able to stay on your website while they explore new web pages and information. The information should be authentic and can be supported by images, videos, and maps, among other measures.
2. Do Not Neglect Emotions
Emotions should not be neglected, as apart from seeking information, humans may also get bonded to things emotionally they find familiarity with. Emotions and their use are beneficial towards increasing sales.
A user and visitor will leave analytics/facts and start to listen to his/her heart in case your emotional message appeals to him/her. Emotions can hence provide for a quick sale and save your efforts. For instance, you can connect a post and/or offering to family or the dream of a person/visitor and engage him/her better.
Emotional customers also prove to be more loyal and may come back to the website again and again. Therefore, see to it that you can successfully create an emotional bond with your visitors through your website structure, graphics, and content.
3. Make Use Of Videos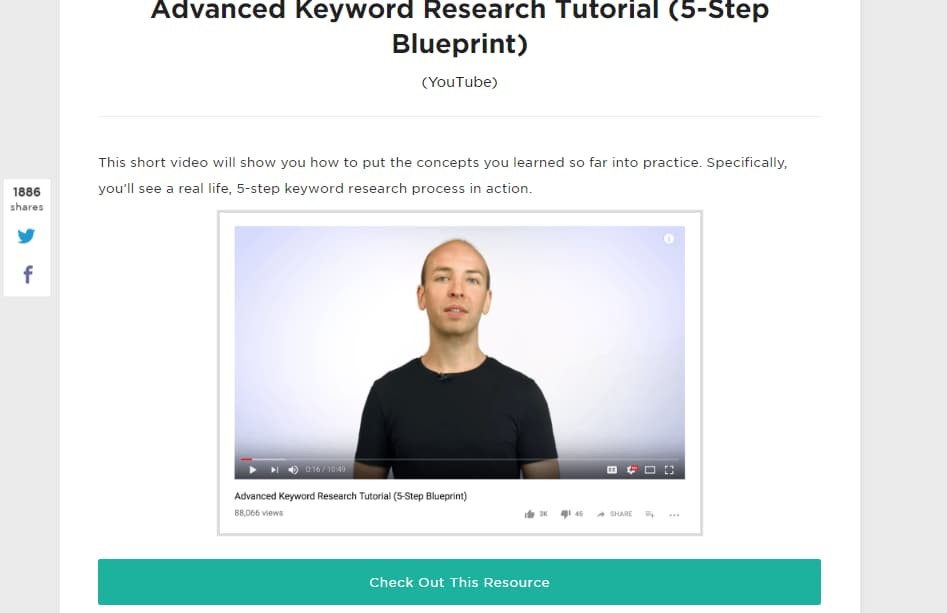 Videos are a lot more engaging. The human brain can process visual information 60,000 times faster when compared to written content. Video content and its use in your blog and website can increase the user response rate by a whopping 40%.
Studies also reveal the use of infographics provides for 12% greater growth in web traffic and improve inbound link by three times. The use of videos will help you have more visitors and they will also stay on the website longer. Websites with video content are also quite popular and the users get the television experience at no extra cost. Many different kinds of content, especially the reviews and descriptions become crisper and clearer with the use of videos.
When your goal is monetization through your WP blog, the use of video content becomes even more important, relevant, and true to the cause.
4. Use Engaging Images
The attention span of humans or web visitors may not go beyond 8 seconds. Hence you have to make the best and most appealing presentation for the visitor to stay on your website longer, and images can help you do that easily. Images remove the boredom of text and help blogs and even business web pages get more views.
You can also use a variety of images and these may include the screenshots, comics, memes, infographics, real-life images, and others, as per relevance. These affordable pictures will help you tell your story better and as they can be easily shared, your popularity may spread across geographical and regional boundaries before you know it.
Pictures remove the language barrier and are also important for SEO. Be sure to match the images with your blog, messages and content well enough so that you get maximum user attention and an extended visitor stay time. Images and videos can both reduce confusion and improve the clarity of your message, which will help you generate more from your CTA.
5. Study Visitor Psychology
Knowing more about your web visitors will help you know more about their psychology more. Knowing what your visitors want to read will help you structure the right and best content for them.
Users will get to know that you care for their tastes, needs, desires, and aspirations, and will stay with your blog for a longer period. Also, put the figures on your blog for all to see. For instance, you may want to highlight the number of likes your content has to get on Facebook or the number of subscribers your blog has.
The social proof will add to your reputation, which is as important online as it is offline. Hence studying consumer psychology will create a lasting bond with the person, and help you attain and enjoy the benefits of it.
You should also do some research to know and follow the best practices related to content structuring and presentation, which will enhance the appeal of your WP blog and will make it appear more authentic and genuine. You can also take cues from other websites that are being run by your competitors and peers.
6. Know And /Use WP Widgets
Widgets can improve the look and feel of your WordPress blog and provider an extended stay of the visitors on your website. Widgets can be used to add both dynamic and static content to your website and its themes. WP provides detailed instructions on how you can use the widgets on your website. You can use the widgets to provide information to your visitors in a very exciting and pleasing way.
This way your visitors will be happy even when they wait on your website. Widgets can be used for promoting many different kinds of content including social media extensions and links, blogs and text content testimonials and YouTube videos as well. Widgets can also be used for other useful purposes. For instance, you have a widget through which you can create discount coupons or distribute freebies.
Do not get disheartened when you do not get enough response initially. Stay with your efforts and initiatives and you will see that the visitor strength increases along with their website stay time in due course of time.
More Useful Tips
Some of the other useful tips following which will ensure that your visitors stay longer on your website are given below.
Build your mailing list and keep track of trends relating to your readers and their behaviour.
The exposure of your content should be the maximum. For instance, a sidebar might work well as a bar that gives visitors easy access to all the related content. Other fixtures including the use of internal search options and capability may also yield to you good results.
The mobile-friendliness of the content is very important nowadays. In the USA, around 65
% of web traffic is coming through mobiles and smartphones. Make sure that your blog and content look good and allure visitors on mobiles as well
Conclusion:
See to it that you have a CTA or Call-To-Action button on all pages of your website, which will help you get more immediate results. Address your visitors in the first person, which is more engaging. There is no harm in experimenting with buttons and they should be laid carefully, in bright colors (for instance red), so that they can easily gather the attention of the visitors.
The measures presented here will not only provide for a longer stay of the visitors but will also help in your monetization efforts and in enhancing your conversion rates.
Author Bio:
James Grills is a technical writer with a passion for writing on emerging technologies in the areas of mobile application development and IoT technology. He is a marketing advisor – currently associated with Cumulations Technologies a mobile app development company in India.