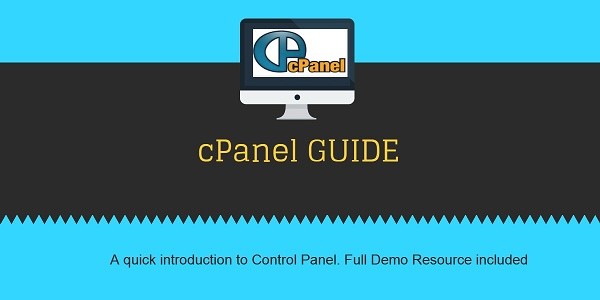 Control Panel – A Beginners Guide | CPanel Fast introduction

Tweet This



What is a Control Panel?
The administration section of your web hosting account is known as the control panel.
Control panel is an interface using which you can administer all aspects of your web hosting account.
Control panel eliminates the need for any 3rd party tools or utilities to control your website. All these can be done from with the control panel.
There are many variants of control panels available. Some of these are customized or proprietary and many others make use of all popular platforms. One of the popular control panels is Plesk and is usually the preferred choice along with Virtuozzo and Server CP.
Though Plesk is popular, CPanel has emerged as the industry leader for control panels.
The Basics of Control Panel
Control panels provide certain basic information which will be very useful for your website.
The most important feature is that it provides all information pertaining to your web hosting account in one place.
Some examples are resource usages, password reset, customizing the control panel with your set of preferences, provide email id for notifications and the language to be used.
Other common snapshots of information displayed on the control panel are:
Utilization of Disks space and Bandwidth for the current month
The IP Address and path for Sendmail and Perl
Number of FTP, Email accounts and DB
We will use CPanel to explain functionalities of a Control Panel. Below you will find screenshots from sections of CPanel.
---
File Management Feature

File management is a critical functionality of any web hosting account as this manages the content that your customers see on your website. This allows you to create files and directories.
File Manager: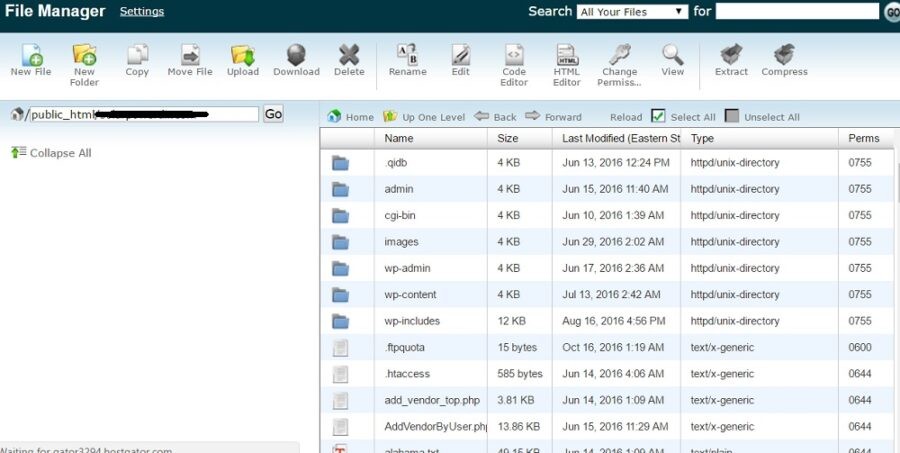 A file manager lets you:
Create new files, folders/directories
Upload and download files
Manage permissions for files and folders/directories
Backup Wizard: lets you backup your files and folders
---
Email Management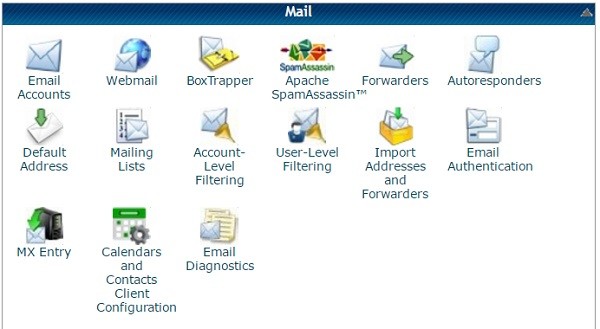 Using the control panel you can manage the Email functionality of your website. You will be able to create email accounts, set quotas, create and manage multiple mailing lists, create auto responders and manage spam filters if there is an option to do so.
---
Statistical Analysis

Almost all major control panels provide various statistical analysesusing which you can optimize your website. This will help you to analyze traffic which can later be consumed for optimizing your website for search engines and monitor security of your website. Using this statistical data you can improve the websites efficiency and target your advertising to reach the expected audiences.
---
Security Management

Security is a critical aspect of your website.  Control panel provides means to tighten security and manage special permissions across site. Some uses are creating a list of IP addresses to be blocked, manage folder level security with passwords and protecting from bandwidth theft.
---
Domain Management
Here you can manage your domain names. You can create addon domains(multiple domain accounts and websites under one web hosting account), or parked domains etc
---
Database Management

This is where you manage your databases. Be default, CPanel lets you manage MySQL database, the database software that WordPress is using.
---
Additional Functions/Features Provided By Control Panels
Apart from the above mentioned key components, your control panel will provide more features and functions, which you may or may not use as part of your web site administration. Some of the features can be categorized as advanced options and a few are listed below:
Picture or Image Manager
RSS Feeds and Updates/Notifications manager
Domain Management
Help files
Administration of MySQL and PHP
Cron jobs, MIME typesand Apache handlers
---
CPanel Full Demo
Best way to learn more about a CPanel, is to explore and learn from a CPanel Demo.
Bluehost has provided a CPanel  Demo  so that you can play with it and learn more about CPanel.
Note: Once the bluehost site opens up,  please give a few seconds while the cpanel demo loads …