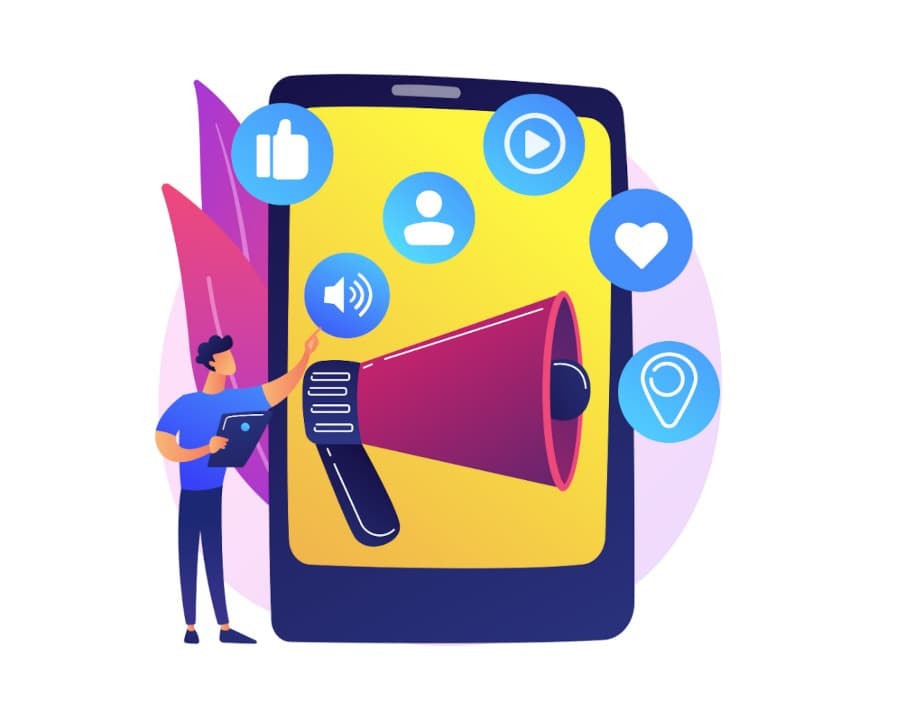 Developing a New Digital Product: 7+ Marketing and Sales Tips for Success
Tweet This
In an online world where people are increasingly buying digital products and services, innovation is paramount to success. There are many ways to
dominate the online market
, and developing new digital products is definitely one of them. Whether your goal is to use the product as a free promotional tool or as your new flagship product that you'll sell to customers around the world, there's no denying that digital products can take your company forward and build customer loyalty.
And the best part is that the possibilities for innovation here are endless. However, of all the possible digital products you can come up with, developing an app is definitely one of the more lucrative options. In the hectic modern world, people use apps to resolve numerous issues, achieve various goals, and build a more comfortable existence.
You want to help them achieve all of that by building an amazing app, next to having an optimized and personalized website. That said, a great app is not going to sell itself. So, let's take a look at the five marketing tips that will ensure your app hits the market in the most impactful way possible and takes your company forward.
#1 Customer and market research come first
Developing a digital product such as a mobile app takes careful planning and consideration, because nowadays there is an app for everything in the online market. In fact, there are many different apps serving the same purpose, making it an extremely competitive playing field. Your goal is to make an impact on your audience and incentivize people to download your app, share the news when it launches, and ultimately ensure that your app is trending across the online realm. To achieve any of this, you have to start with meticulous customer and market research.
The point of this first step is to build a foundation and create an app concept that will solve concrete problems, appeal to a specific niche audience, and gain exposure among a myriad of competitors. To that end, it's important to identify your target demographic and who your app is for, identify their key pain points and how to solve them, and analyze the industry standards to create the most appealing app design possible.
#2 Build a solid online foundation
There are two ways you can build an online presence for your app: as a part of your existing brand, or as a standalone brand. The route you choose will depend on a myriad of factors, but the key point to remember is that you need to build an online foundation for your app in order to build hype, exposure, awareness and recognition, and boost your marketing efforts overall.
Typically, established brands that have a solid digital presence will choose to launch apps under their own brand umbrella to capitalize on the existing online exposure and awareness. That said, if the app is not a branded product but a completely new product, you can go the extra mile to develop its own website and marketing strategy, give it its own support team, and give it a unique brand identity.
In the end, it will come down to what you want the app to achieve. Branded apps serve to boost your primary brand, but new product or service apps that offer something new stand to gain a lot more by having a standalone online presence.
#3 Set your promo strategy to build hype
Building hype about your digital product is by far one of the most important elements of a wining marketing and sales strategy. You can't hope your app do to good in the competitive online marketplace if people are not aware when it's supposed to go online, what its features are, and what problems it solves. This is why building hype is so important, and it has become the most important step in the development lifecycle in competitive regions like Australia.
In the Land Down Under, for example, experienced app developers in Sydney and other competitive markets will always make sure that businesses approach their users about the app as early as possible in order to build hype and awareness. Launching targeted promo ads and posts to build engagement is also important, and you also need to use multiple channels to reach as many potential users as possible.
#4 Meticulous testing and retargeting
During the development process, you need to retain a flexible and agile mindset. While you should have a clear strategy and workflow, you also need to remember that nothing is set in stone, and that you should optimize your strategy according to feedback and testing data. Continuous testing is the key to an amazing digital product that delivers on its promises and ticks all the boxes with your users.
But to do that, you have to let them in on the early development stages to see if you're on the right track. Building a digital product with the help of the community is nowadays one of the best ways to build hype and develop an amazing product at the same time. The modern user wants to contribute and be involved in the development of your product in order to help bring the best possible app to life and build social proof, which is not only important for your website and brand, but your app as well.
#5 Use gamification to engage your audience
Gamification has quickly become one of the most popular tools in every marketer's arsenal, because it never fails to engage the audience and at the very least you can expect people to take notice. Most of the time, though, you can expect gamification to yield significant results, and inspire people to interact with the product or brand, complete a quiz or a puzzle, and either leave valuable feedback and information, or even decide to make a purchase.
As such, gamification is nowadays one of the most powerful lead generation and conversion tools at your disposal. And needless to say, you should use it to promote your digital products and incentivize engagement.
There are many ways you can use gamification to achieve a number of micro-goals, and some of the most popular ones include:
Contests and leaderboards
Points and badges
Campaigns and challenges
Social-feeds and feedback
Quizzes and engaging questionnaires
App-specific challenges
#6 Capitalize on the rollout momentum
Launching a digital product is not a set it and forget it type of deal. You stand to waste all of those months of hard work and preparation if you let your app or digital product just do its thing once you roll it out on the competitive digital marketplace. If you think your job is done just because the product is out there, you will quickly find out that this was the wrong choice.
Instead, the rollout is the perfect time to ramp up your marketing and promotion, and capitalize on this momentum as much as possible. In the first few days and weeks after launch, you will get flooded by a sea of useful customer and user data, all of which you can use to optimize the product, deliver new experiences, add layers of users, and keep promoting your app to the global customer base.
Keep adding content to your product, maintain communication and interaction with users and your audience, and run targeted ads to get your product in from of the right people while it's still hot.
#7 Build a community membership program
Another great way to sell and market your digital products is to build an online community of followers and advocates. Like we mentioned before, the modern customer wants to feel engaged and like they are a part of your brand, so let them immerse themselves in the experience by becoming members of your online community.
There are many benefits to building a community in the digital realm, and you can build different community opt-in solutions for your customers to enjoy. These include:
The growth model. You add content to your product every month and keep growing the experience.
The all-in membership. This is where users get instant access to all the features of your digital product.
The online learning community model. In this model, your community members get access to private discords and mastermind groups to learn more and keep developing with the use of your app and supplementary content.
#8 Create an omni-channel experience
Last but not least, make sure that you market and sell your digital product on as many online channels as possible. Customers and users nowadays want and need an omni-channel experience and the freedom to consume online content and buy products on their own terms.
With that in mind, don't force them to use a payment platform they don't like, don't force them to buy something on your site if they want to place an order via social media, and don't market your product on a single channel. Instead, create an omni-channel experience where people can see and experience your digital product seamlessly and in a way that suits their buying preferences.
Wrapping up
Developing a digital product like an app is a tough challenge, and you need to maximize its chances of success with a great marketing strategy. Be sure to use these tips to cover your bases, optimize your marketing and sales, and ensure that your digital product makes a big impact in the online world from day one.