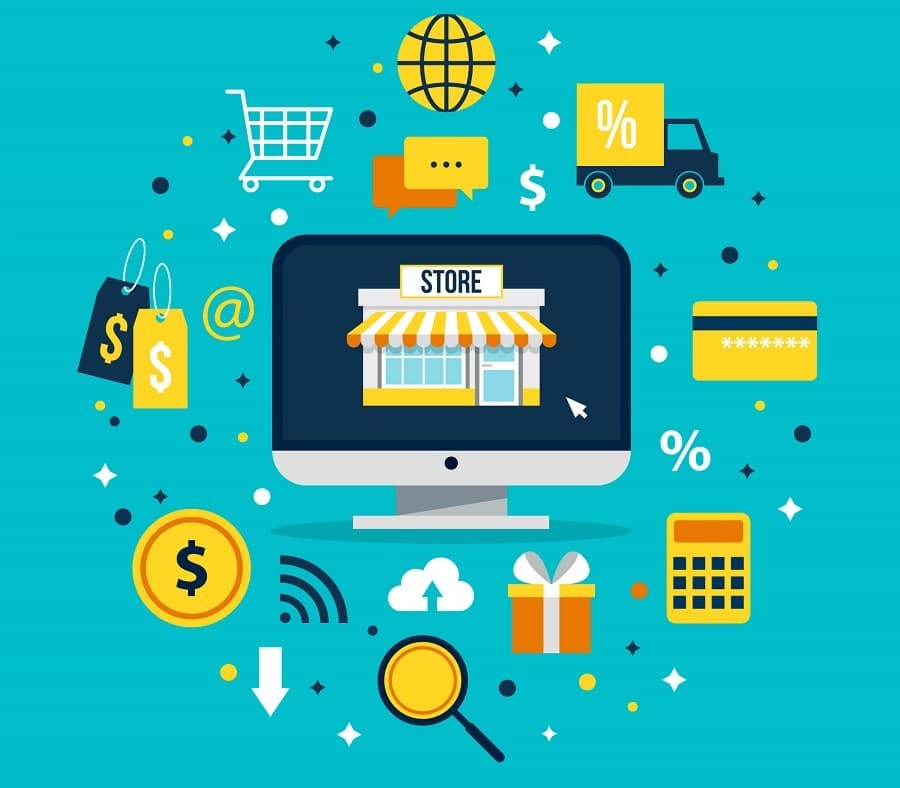 7+ Highly Effective Ways To Optimize Your Ecommerce Store

Tweet This


An E-Commerce store is, perhaps one of the best platforms a business can use to sell products or services without any hassles and risks that are associated with operating a brick-and-mortar store.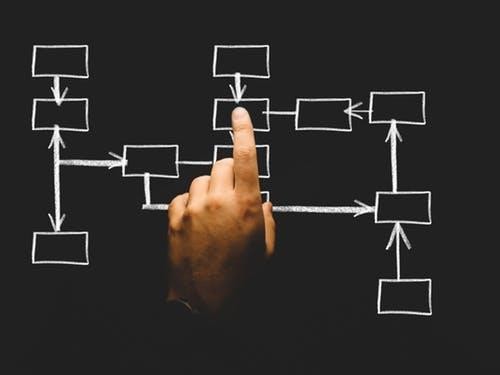 A thoroughly well defined e-commerce website structure makes the role of search engine crawlers easier and this invariably means better indexing and higher probability of achieving higher rankings. The induction of Artificial Intelligence (AI) in the Google ranking algorithm, voice search and mobile first index has changed the equation. All of these updated ranking algorithms have changed the dynamics of the entire digital setup, which has enhanced the importance of website structure and performance.
The Relevance of SEO Fundamentals
A mighty effective way to aid your online store stand out from the competition is by magnifying your online presence through SEO marketing. In the modern era, SEO is the process of improving the visibility of your online existence in a bid to rank effectively by search engines.
Facts & Figures
B2B e-commerce sales are expected to go ahead of B2C sales, reaching $6.7 trillion USD by 2020.   (CMS Connected, 2017)
Total average e-commerce spend per customer over the passage of the year is estimated to be around $1,800 in the US, and $1,600 in the UK.   (Statista, 2017)
There are around 78% of internet users who are mainly concerned about sites they sign up for selling their data.   (Altimer Group, 2017)
An astonishing 75% of reviews on e-commerce sites give 5 stars ratings, which speaks volumes about the acceptance and likeness of this segment.   (YOTPO).
About 30% of the searches will be carried out without a screen (done via voice search) by 2020.  (Mediapos, 2018)
Parents spend almost 61% more online than non-parents. (BigCommerce, 2017)
Around 67% of millennial prefer to shop online rather than in store. (BigCommerce, 2017)
Ecommerce Conversion Optimization – Top Ways to Optimize E-Commerce Structure
Following are some of the highly effective ways you can optimize your e-commerce structure.
#1 Organize by Category & Product Page Structure
One of the most important facets of an e-commerce SEO is how well you organize and structure your website. It has been repeatedly observed that when you professionally implement structured website architecture, you can quickly see improvised results of your brand.
If you are a brand that offers various products or services, then you need to organize your offerings by similarities and structure them around specific unique themes or categories. You can certainly observe contrasting differences of online results with an efficiently bifurcated site, as compared to the flat website structure.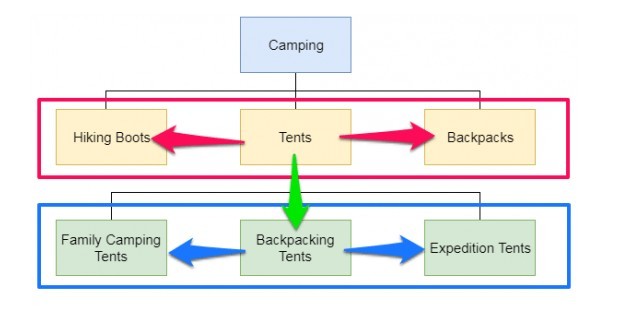 An organized site layout helps enormously in the effective broadcasting of your content. A robust e-commerce website structure plays a pivotal role in improving user-friendliness and experience.
#2 Homepage Optimization
Making a poor first impression can turn out to be the difference between attracting new clients or losing out on an opportunity to make your mark. In the fiercely competitive digital world and with your competition only being a click away online, it's crucial that your website immediately represents your business in a manner that matches your professionalism.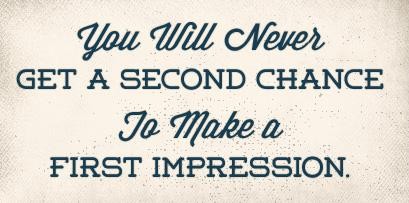 Your homepage is typically the most visited page of your website as it relays your vision, mission and goals of your business. All of these should quickly be communicated to your target audience and how your offerings address their needs.
#3 Quality Relevant Content
"Build with words and it will reach the masses", this is the theme of content marketing. It should be understood that not only do you have to craft a good website and sell items in demand however, you also need to load relevant, accurate and quality content that best describes your products.
Content serves a couple of purposes. First, it serves in generating traffic through search engines. Secondly, it can also play an effective role in converting traffic into sales. It is because of these elements, content has never lost its worth and in fact, it has been gaining popularity rapidly.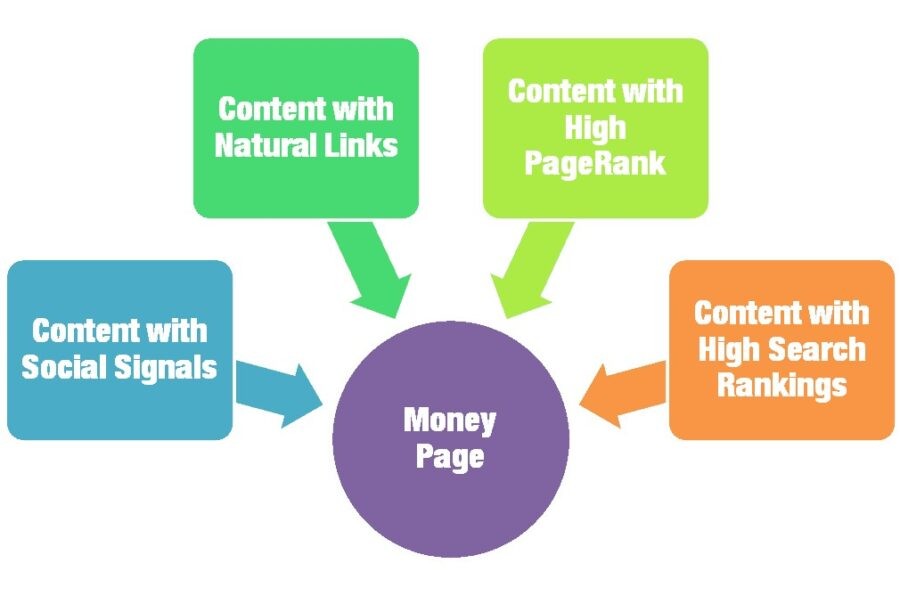 An effective content, web and even as a whole business marketing plan believes in the principle that every page of the site should be regarded as a landing page that considerably helps in revenue generation.
#4 A Clear CTA
A clear and effective CTA on every page facilitates you to steer the customer towards the most appropriate place in your conversion funnel. The recommended course of action can be quite direct- buy this product, or just an innocuous newsletter subscription sign-up button.
The role CTA plays is of paramount importance. By positioning the right CTAs on the correct pages, you can keep your audience intact, engaged, without compromising the priceless relationship you have built with them.
The only rule about the CTA is to keep them short and sweet. In the example above, Lems Shoes used only shop now to drive clients to product pages from the homepage.
#5 Run A/B Split Tests
This is applicable once you have clearly figured out the best places on your website for your CTAs and product placements. You can test the effectiveness of the placement through an A/B split test in order to try different copies, colors, and arrangements for your website design. This will help you determine the combination which works best for your online brand.

Sony did this well, the firm used A/B tests to boost click through rates by 6%, and get over 21% more shopping cart adds with any one of their banner based ad campaigns.
#6 Optimize Main Navigation Menu
It is considered to be as one of the best ways to increase revenue for an e-commerce store is to smartly optimize your site's navigation. The elements linked to navigation is of great importance, as these elements are responsible to guide and move your valuable clients to the most critical areas of your e-commerce frontline i.e. website.
Experts suggest that having fewer items on navigation menu can augment the power and effectiveness of each category that you list. It is widely believed that a typical number of categories that numerous e-commerce stores include in their navigation menu are 6 to 10 links.
Different e-commerce stores list categories on their navigation menu by alphabetical sequence however, ideally you should organize the navigation menu with the most amazing products at the top of the menu. Studies have illustrated that visitors mainly respond to the first categories that they see on your website with the most crucial categories first. Hence, you could boost your brand's sales with a minute adjustment.
#7 Use of Automated Marketing Workflows
It is one of the fastest growing trends in the digital online world. Setting up automated workflows are proving to be a successful tool to drive website visitors to the right place on your website and convert them into meaningful leads.
For instance, you can setup pop-up messages to retarget your visitors in order to navigate them to different landing pages. You can also generate leads through email marketing and with the right campaign you can direct people straight to your website.
These marketing tricks will also need conversion rate optimizations of their own, like searching the best subject line for your emails and showing regular pop up messages at the correct time without becoming a hindrance in their browsing experience.
#8 The Role of Keywords
The most foundational tactics of SEO is the use of keywords. Keyword research is the simple and beautiful art of understanding the terminology of your intended audience. Conducting research in this segment will help you find out which search queries consumers are using to find the products you are selling and then matching them to your site.
Every time anyone makes a search, the search engine decides which results to show from a possible list of hundreds and thousands. It then rests on the algorithm of search engines to figure out the best and most relevant matches for every search. It is important to pick and choose your keywords carefully, so that the search engine can display your website in the results according to the most relevant keywords searches.
Keywords are crucial for rankings however, another equally important aspect you should consider is topic relevancy and the medium to achieve this is through a robust website structure. To completely understand the difference position can make, see the below graph which shows search result position and average traffic share.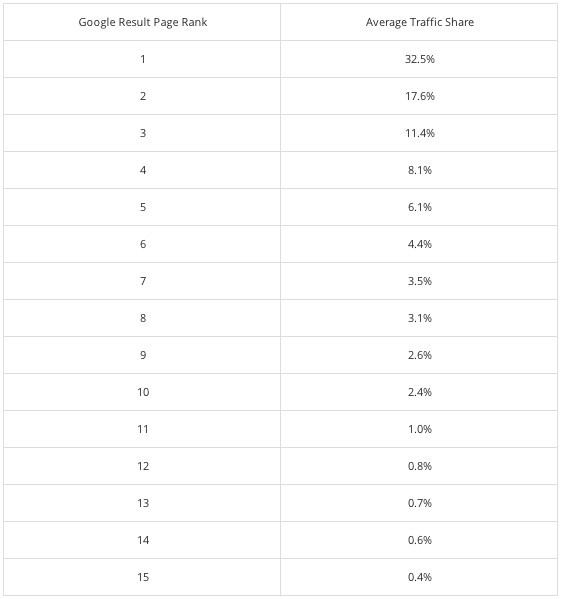 The Bottom Line
The structure of an e-commerce business is vital both in terms of SEO and usability. Your website should be user friendly, easy to navigate, swift, and most importantly serve its purpose to attract new customers, generate revenue and retain the existent clientele.
There are many areas of an ecommerce website that are need to be effectively optimized if you want to rank higher on search engines. It all boils down to how well the site is structured for ease of use, and accessibility for search crawlers.