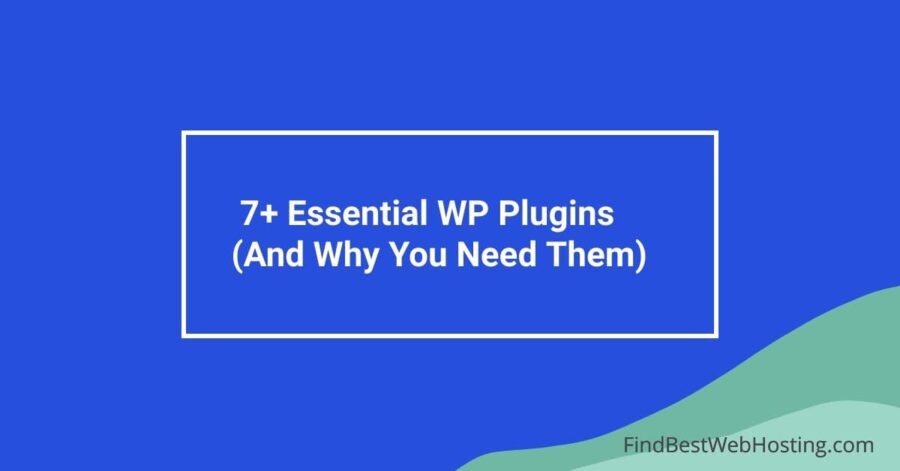 7+ Essential WP Plugins (And Why You Need Them)
Tweet This
WordPress
boasts over 58,000 plugins
. It may be tempting to install them all to boost your website's functionality and design. Each plugin you come across seems necessary, right?Unfortunately, installing too many WordPress plugins can harm your website's performance in multiple ways, from slowing it down to causing security problems.Precisely because of that, you need to install secure and updated plugins from trustworthy sources. Here are eight crucial plugins that will boost your site's functionality in 2021.
#1 Yoast SEO: Optimizing your WP Site for Google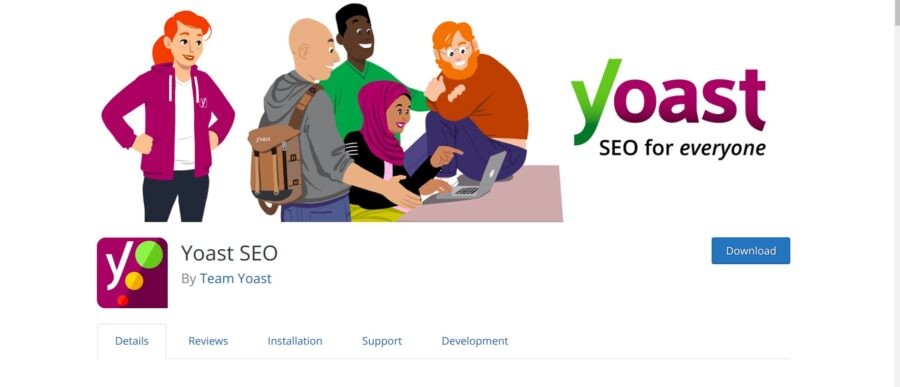 Creating quality website content means nothing if people cannot find you. With a strong SEO strategy, you can boost Google rankings, drive more traffic, generate qualified leads, and raise brand awareness. Yoast SEO makes this process easier for you.
Yoast is the most popular SEO plugin for WordPress for a good reason. It offers a comprehensive on-page SEO kit that lets you optimize your WP site for search engines. Some of its most prominent features are:
Keyword research: With Yoast SEO, you can receive ten related keyword queries  daily.
Keyword optimization: The plugin takes different word forms into account. It helps you add synonyms and related words to write content naturally. Word form recognition is available in multiple languages, from English and German to Russian and Indonesian.
Schema.org: You can add schema.org to tell search engines what your pages are about and, therefore, boost the website indexability.
Updating content: Yoast SEO monitors your website pages and warns you if they have not been updated recently.
Readability check: The plugin analyzes your content and calculates the Flesch Reading Ease score.
Technical SEO: Yoast SEO performs the technical stuff, such as robots.txt, .htaccess files, and sitemaps for you.
Eliminating duplicate content: It allows you to set up canonical URLs and avoid duplicate content that may harm your organic rankings and brand image.
The basic version of Yoast SEO is 100% free, while you can also get a premium plan for additional features.
#2 Optimole: Improving Image Performance

Website visitors do not want to waste time. If your website takes more than three seconds to load, more than half of your visitors will leave it.
Now, studies say that images take up approximately 53% of the average page size. As such, they have an immense impact on your website's performance.
Optimole is an image optimization plugin that can help you optimize your website images and boost its load times. This nifty tool automatically reduces the size of every graphic you upload. It supports JPEG and PNG image formats.
Additionally, it also auto-detects users' screen sizes and resizes images accordingly. That way, Optimole enables faster image loading times and increases the overall responsiveness of your website.
The plugin offers a free version for up to 5000 visits monthly.
#3 Nextiva: Live Chat for WordPress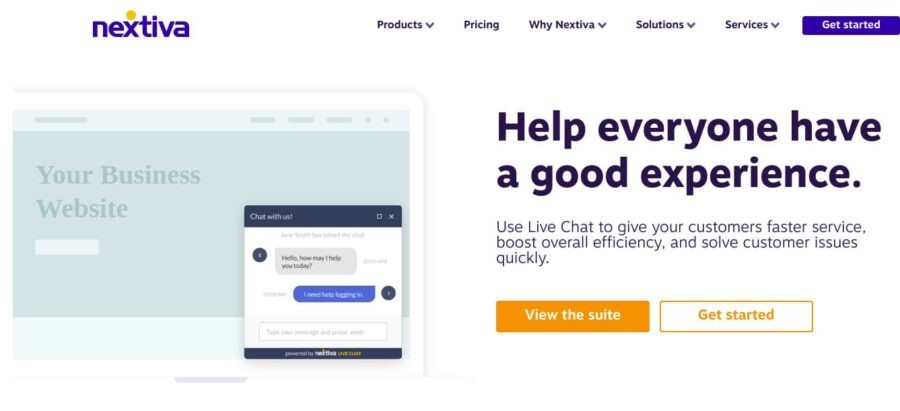 Live chat has introduced conversational marketing, which helps brands provide natural and interactive customer service. A research study by Intercom found that 82% of customers are more likely to purchase from you if they chatted with you first. That is where tools like Nextiva can help.
According to the Top 10 VoIP List, Nextiva is the highest-rated VoIP service provider. It offers a comprehensive customer relationship suite that integrates a wide range of customer service apps and helps you provide seamless user experiences. Therefore, if you want to deliver omnichannel customer experiences, its live chat may be the right solution for you.
The Nextiva live chat focuses on building stronger relationships with customers. All interactions between a customer and your live chat support are kept in "Customer History" that available to all team members.
Customer service agents have access to internal Wiki, a knowledge base, which helps them find answers to customer questions faster. They can turn complicated customer questions into "Cases" that combine chat, voice, and email support to cater to customers.
Finally, you can customize chat buttons and keep them on-brand and consistent.
#4 WP Rocket: Boosting Loading Times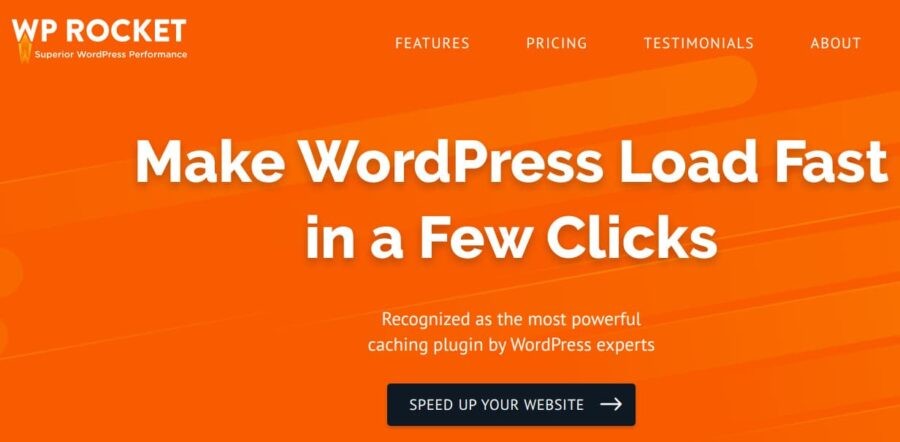 Caching is one of the fastest and most reliable ways to boost website speed. That is where a caching plugin like WP Rocket helps.
WP Rocket creates cached copies of your website's pages. It also boosts user-end browser caching and offers lazy loading. Most importantly, it integrates with your Content Delivery Network (CDN).
WP Rocket is a premium WordPress plugin. Its pricing plans start at $49/year.
#5 WP Forms: Creating Gorgeous Contact Forms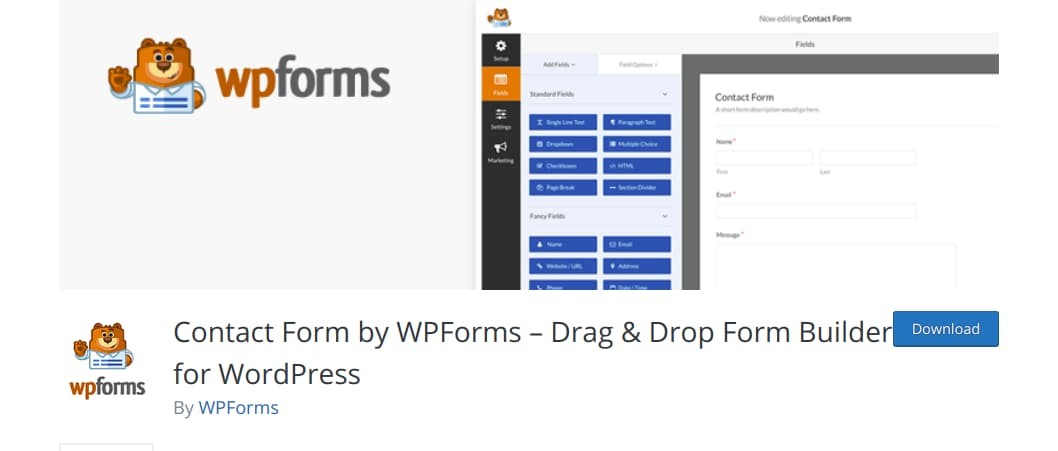 Website contact forms benefit you on so many levels:
They enable your website visitors to connect with you without having to leave your website.
A contact form on your website allows you to capture customer data and generate qualified leads.
By using a website form, you will not expose your email address to spammers.
WP Forms, for example, sends you real-time email alerts whenever a user submits a form. It also optimizes the performance of your customer service team. It sends notifications to multiple team members and lets you choose who receives the email based on users' answers.
This contact form creator for WordPress has a drag and drop form builder. It allows you to create user-friendly and visually appealing forms even if you have no website design knowledge. Pre-built templates will save you time and help you build modern-looking forms in a few steps.
You can even add advanced features to improve user experiences and boost the effectiveness of your form.  For example, you can develop smart forms with conditional logic that are highly responsive. They align with customers' individual needs and only show the fields that are relevant to them.
WP Forms also integrates with tools like PayPal, AWeber, and MailChimp. You can get WP Forms Lite for free. The Pro version of the pugin costs $39.50 and provides you with access to more app integrations and software features.
#6 Monsterinsights: Real-Time Website Analytics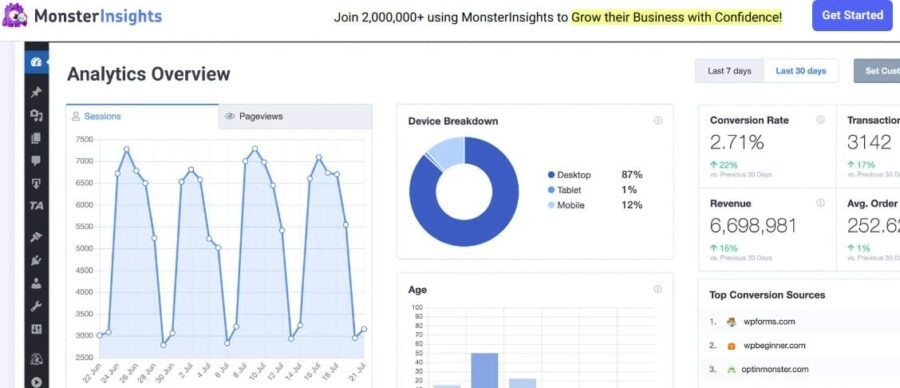 To gain a competitive advantage and rank higher in Google's SERPs, you need to track your website's performance. One of the most reliable website analytics tools is MonsterInsights. With its WordPress plugin, you can set up analytics in a few steps and start monitoring how your website performs in real-time.
One of the most considerable benefits of this plugin is its user-friendliness. It allows you to understand complicated metrics and analytics. That way, you can build a data-driven marketing strategy and focus on channels and practices that are working.
MonsterInsights also provides ecommerce tracking. Therefore, if you use WooCommerce or Easy Digital Download, this tool will help you improve your sales and marketing strategy and boost conversions.
#7 Beaver: Drag-and-Drop Webpage Customization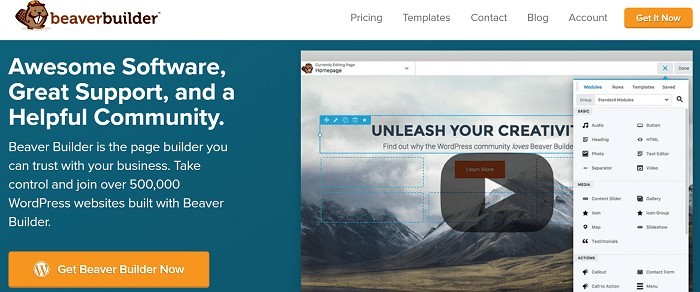 If you want to build a visually appealing page, then Beaver Builder is the right option for you. This drag and drop page builder allows you to easily create and edit your posts, pages, and various post types, without any coding knowledge. You can experiment with the placement of website elements to find the ones that convert the best.
Now, you can start with its pre-built templates to save time and even change themes without losing website content.
Beaver Builder can also integrate with WooCommerce, which makes it a perfect option for WP site owners that want to launch an online store.
Get Beaver Site Builder Plugin
#8 Redirection: Setting up Page-Level Redirection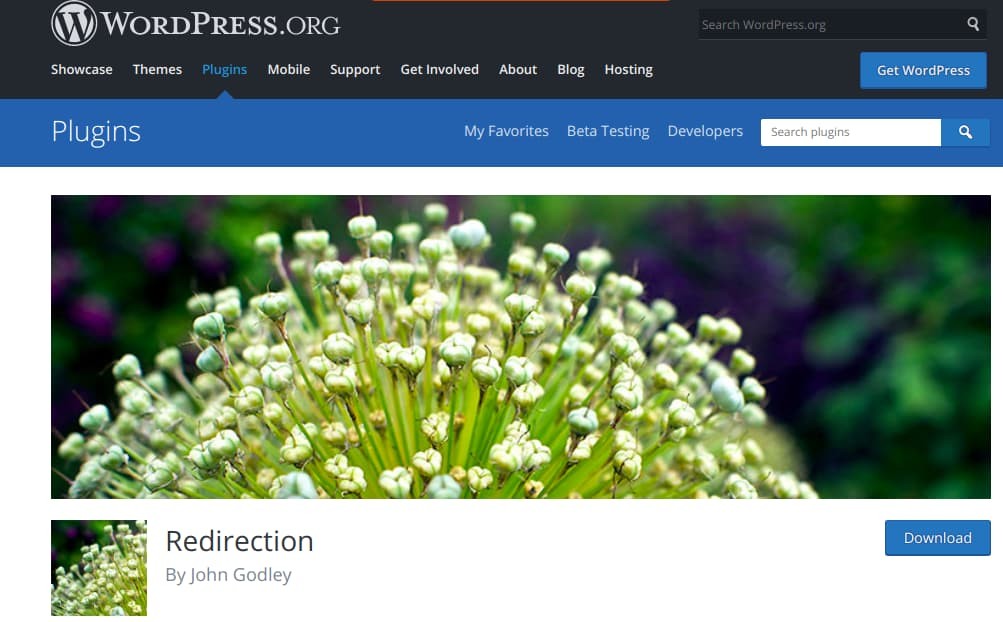 There is a lot of discussion about 404 errors and their impact on website performance. If a 404 error appears, it means your page does not exist. In that case, search engines are not able to index it and rank it in the SERPs. Unsurprisingly, if your website does not show up on Google, no one will be able to find it.
Additionally, 404 error codes also harm user experiences in multiple ways. Once they land on a nonexistent page and do not get the content they searched for, visitors will leave your website frustrated.
One of the simplest ways to solve this problem is to manage your redirects and keep your WordPress Website updated. If you delete a blog article or modify your permalinks, redirects will point visitors to your new page without harming their experiences.
Redirects also improve your SEO since they inform Google you moved the page it is trying to find. That way, your old page's traffic and backlinks can be transferred to your new page.
Redirection is a popular redirect management tool for WordPress. It allows you to keep track of your 404 errors and manage your 301 redirects effortlessly. Apart from straight URL matching, this tool also offers conditional redirects. With it, you can easily redirect pages based on user login status, cookies, users' browsers, referring sites, etc.
Over to You
There you have it! This brief list of eight powerful plugins to use in 2021. When choosing plugins for your WordPress website, have a plan. Remember that they impact your site's speed, performance, security, and reliability.
Therefore, focus on the plugins you really need to run your site and grow your business. You should also check ratings and reviews for each plugin, both free and paid. Above all, make sure you can update it regularly.
Which WordPress plugins will you use in 2021? Let us know in the comments!