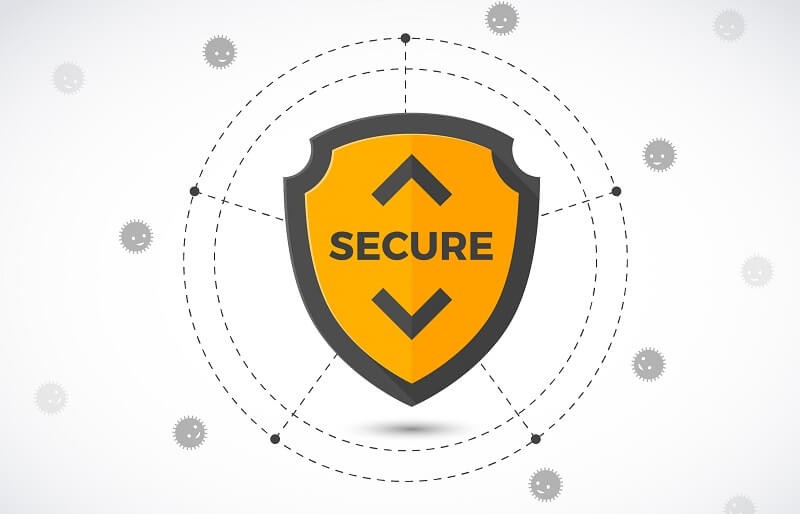 What Experts Are Saying About These 10 Web Hosting Security Features
Tweet This
Not knowing these essential website security features can cost you dear.
Here's a list of essential security features that should be a part a good web hosting company.
#1 Strict registration policies and procedures
A good hosting company should screen each and every new client and check their identity before activating them.
All sites on each server should be monitored to make sure that no malicious code has been uploaded to a site.
#2 Firewalls
Firewall is a must for a reliable web host. The firewall protects the server and sites hosted on it from any threats that come from outside the network. Firewalls limit access between networks to prevent intrusion.
#3 Intrusion detection software monitors (IDS)
This is another software application that monitors network and/or system activities for malicious activities and provide advance warning to system administrators of potential security risks.
Though firewall & IDS relate to network security, an intrusion detection system (IDS) differs from a firewall in that a firewall prevents attack from outside the network while an IDS watches for attacks that originate from within and outside the network and signals an alarm.
#4 Distributed Denial of Service (DDoS) Protection
DDoS protection is another necessary feature for online businesses to stop DDoS attacks.
What is distributed denial of service attack (DDoS)?
When a visitor access your Web page, he makes a request to the hosting server to see the page and the server then sends all the contents of the Web page.
Denial of service (DoS) is an attempt to send a large number of these requests to your server than it can handle and thus prevent it from providing service to your customers.
Distributed denial of service is a special type of Denial of Service attack, in which the requests to see the page is coming from multiple machines.
A hacker first create a virus application and distributes across the Internet to prepare a network of computers for his attack.
Once several machines are infected, he activates the virus so that all machines try to make a request at the same time to the same hosting server thereby causing denial of service.
A good hosting provider should understand the nature and frequency of these attacks and should provide DDoS protection.
#5 SSH/sFTP
sFTP stands for are for secure file transfer. SSH is a network protocol that allows two computers to communicate together through a secure channel.
sFTP is a secure replacement for FTP based on the Secure Shell protocol.
SFTP encrypts both commands and data providing effective protection against common network security risks.
SSH is a network protocol that allows two computers to communicate together through a secure channel.
#6 Secure POP3
This mail server protocol ensures that your mails and passwords are safe from hackers and frauds. Read more about POP  protocol.
#7 Antivirus/Antispam
A good email hosting service will offer server side spam and virus detectors that clean out potential problem emails before they get downloaded onto local area networks
#8 Support for SSL
SSL is another top security feature essential for websites which collect most sensitive information like credit card information, personal addresses, emails ect.
#9 Secure control panels like cPanel or Plesk
These two are the most recognized secure hosting control panels.
#10 Good data center features
Every reputable web hosting company should have a reliable data center.
It should have primary backup solutions for all critical components (power, fire suppression, HVAC, etc), abundant and affordable telecommunications infrastructure, advanced security technologies such as digital video, electronic access control, fingerprint recognition, and retinal scans ect.
A hosting company should backs up all data to a remote server on at least a daily basis.
Secure Website Hosting
Bluehost is a hosting provider focusing mostly on secure business web sites but is also an effective option for personal websites and blogs as well. They provide excellent technical support. Most users like its conservative approach in website hosting.
BlueHost is the most sought out web host, hosting since 1996 and have hosted over 2 million websites worldwide. BlueHost helps businesses and individuals get high powered secure website service at an affordable price.
It is almost the most perfect website hosting provider ideal for business as well as personal hosting. With top of the line web servers hosted in secure data centers along with solid firewall and Intrusion detection software monitors, Bluehost is the ideal choice for secure web hosting.