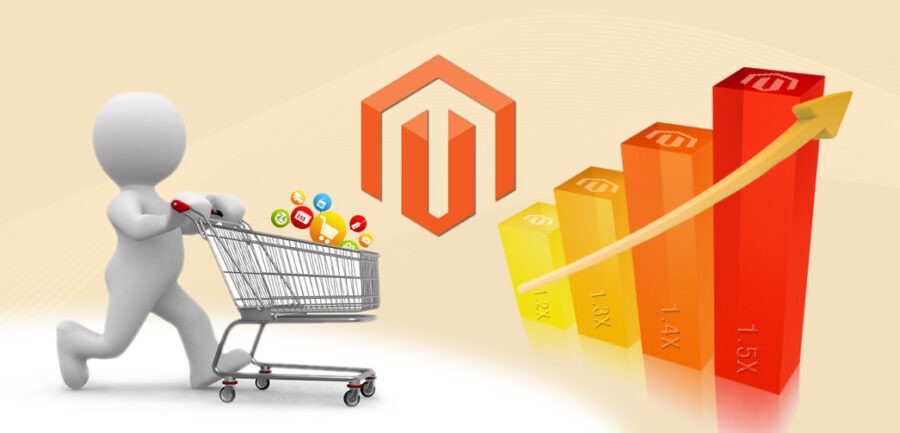 Exploring The Benefits of Top Magento 2 Payment Methods

Tweet This


The incorporation of efficient Magento 2 payment methods is the secret behind the success of many ecommerce stores.

The payment gateway of an online store is one of the most important element and it is extremely important to integrate a secure and fast checkout process.

While you have successfully attracted customers to your store's front view and they've decided to buy a product, trouble arises when your payment system becomes a hurdle.

To make sure your customers convert easily, it is important that you know about Magento 2 payment methods and successfully establish a trustworthy relationship with your buyers.

There are various payment methods that can be integrated with a Magento 2 store, but the fact of the matter is that you might need something more than the conventional payment method to make the whole checkout process efficient.

In fact, most Magento hosting providers offer payment extension facilities in collaboration with a payment provider.

You can also search for top Magento payment extensions and gateways on Magento Marketplace. In both cases, the end purpose is the same: getting efficient payment methods.

In this blog post, I will talk about the top Magento 2 payment methods, exploring their benefits individually.
PayPal
PayPal is famous for its simplicity and vast adoption. The payment processor should be trustworthy.
WIth Magento 2, you can use PayPal Payments and Express Checkout to accept payments via credit cards. With PayPal as Magento 2 payment methods, you can give access to a variety of customers.
This not only attracts customers but also brings in the element of trust.
Similarly, you can use Braintree, a PayPal company. It provides various payment methods in one service including credit and debit cards.
This is another convenient method of receiving payments from customers on your Magento 2 store.
Check/Money Order
Setting the check/money order means that you can accept the payment only in your desired country and set the range of order value too.
You'll also be required to provide customers the information including name, address, and the accounts details where they should send the payment or deposit the draft.
Bank Transfer
Another option that allows directly transfer of money from user account to your bank account is by using bank transfer service.
Bank transfer service is more convenient for users because they don't have to wait to receive the cheque and then cash it at a bank. The amount is directly and safely transferred.
You can allow customers to shop and transfer their payment from their bank account to the merchant's bank account.
With this procedure, you will need to mention some instructions including the account number and the name of banks with other related information.
Cash on Delivery
Cash on delivery is one of the most simple Magento 2 payment methods for online shopping.
Obviously, there are both pros and cons of the method. Just like check/money order, you can set the maximum order value and allow them to pay for the product when it is delivered.
But there are limitations of cash on delivery option. Not everyone can use the COD option because it isn't available in all areas.
In fact, COD options is also not viable in areas where the chances of theft are high. Customer information is not always authentic and therefore it becomes a major hurdle for ecommerce stores who use COD option.
Purchase Order
With purchase order as a payment method on your Magento 2 store means that you allow customers to authorize and issue a Purchase Order in advance.
After generating the invoice, the buyer processes the payment and pays for the product.
But purchase orders are not necessary for orders less than $500. For small orders credit-card based payments are a better option. They are fast and also document the purchase in electronic format.
Zero Subtotal Checkout
After using and validating a gift card or coupon on your store, the customer's total invoice might come to zero (depends on the set of rules you have authorized for discounts).
In this situation, the customer does not need to pay anything in order to process the order.
The zero subtotal checkout order offers easy access to the product without approval of the admin. It is available with most ecommerce platforms.
On Magento, you can easily add subtotal checkout by going to System > Configuration > Subtotal Checkout.
Authorize.net
With Authorize.net, customers do not have to leave your Magento 2 store and can finish the payment process on your checkout page only.
All the data and information is transferred through a secured gateway and payment is transferred to your account without the need for any additional requirements.
Other Payment Options
Magento 2 also offers multiple other payment options including Braintree; Sage Pay; Google Checkout; Amazon Payment; WePay; 2CheckOut; Dwolla; Scrill, and a few others.
They all offer extensions to integrate with the Magento store. You can download them from Magento marketplace.
Key Takeaways
Magento 2 offers multiple payment options for its users including Paypal, Authorize.net, COD, Subtotal Checkout, Cheque, Purchase Order, Bank Transfer.

They all offer extensions that you can download from the Magento marketplace

The easiest way to get a complete list of available payment methods on Magento is by going to system configuration. Here is how to do it.

System>Configuration>Sales>Payment Methods: You will have the complete list available here.
Conclusion
When you are configuring Magento 2 payment methods or payment gateways, you need to make sure that you pick the ones that are simple and meet the requirements of your business goals and are in line with your objectives. You can even expand these payment options with the help of integrating third-party extensions.
While there are many options that allow you to receive money from the customers easily, it is also essential that you keep your Magento 2 checkout page simple and easy in order to avoid cart abandonment.
Keeping the checkout process simple and fast ensures that you improve your conversion rate and get returning customers.
At the same time, it is important that you ensure smooth integration of the Magento 2 payment methods on your ecommerce store, avoiding any errors.
Author Bio:
A digital marketing pro with more than 7 years of experience in promoting and marketing brands in the digital world.
He loves reading and sharing digital marketing techniques with the general audience. During his leisure time, he enjoys traveling to exciting places, playing football, and swimming.