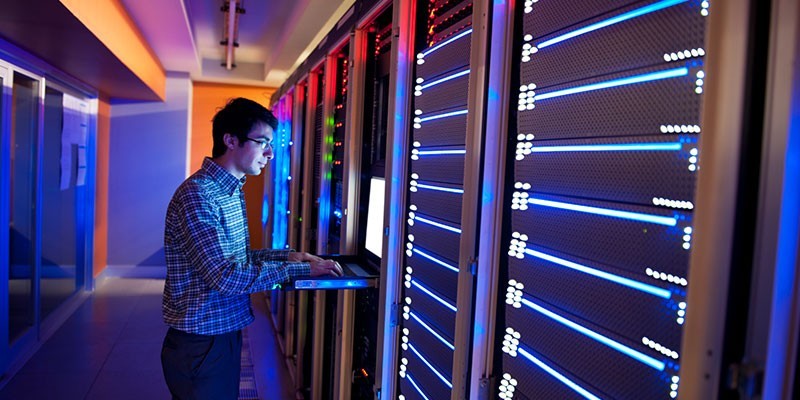 It's the time of the year when all those fancy Christmas wrappings have faded away and the amusing noise of the crackers have died while the web hosting companies are feasting their eyes on the list of finest VPS web hosting services for the New Year.
No matter of what size your site is this article is surely going to help you find the best deals and host packages to prosper this year.
Before we jump on to the packages, let's first discuss VPS and its uncountable benefits for the site owners.
Overview of  Virtual Private Server
For businesses that require greater security and high-performance servers are best suited for VPS hosting. VPS hosting is much similar and is an advanced version of shared hosting.
In VPS the hosting server is divided into little chunks of a server. Each individual server is termed as a virtual machine that can host a site while allowing its owner to enjoy comprehensive service features.
As compared to shared hosting, VPS users can enjoy the facility of customizing the environment to a much larger scale. Moreover, VPS is noted to be more affordable and secure hosting service that provides you a complete success and control to your server.
Let's check out some prominent and productive hosting plans and packages summarized below:
MyHosting.com

MyHosting is one of the leading web hosting companies. It offers fast, secure and robust hosting services at the starting price of $23.15. Its service packages include hyper-V-Virtuozzo, full root access, 24/7 monitoring and windows  hosting 2012 or Linux. From managed migration to status blogging the company offers vast hosting packages.
The company was founded in 1997 and is now renowned as the expert web hosting service providers. It prides itself on demonstrating the extraordinary quality of services while satisfying more than sixty thousand customers from all across the globe.
To achieve 100% customer satisfaction the firm provides 30-days money back guarantee. Its packages also include 8 VPS processor along with 300GB bandwidth.
InMotion Hosting

The firm- renowned for its dedicated services in web hosting offers expert VPS hosting facility to its customers from around the globe.
Its managed SSD VPS hosting is powered by the cloud with the starting price of around $29.99/month. The company provides best-in-class servers having uncountable features.
Its features include free server management, cloud-powered infrastructure that ensures geo-redundancy, CentOS, free cPanel license, live-state snapshots along with LAMP stack.
The VPS powered WordPress hosting is equipped with the highly skilled expertise of professionals at the firm. Its services include free site migration, enhanced security measures, data protection guarantee and increased performance.
HostGator

With HostGator, web hosting has made easy, affordable and reliable. The company has satisfied over four hundred thousand customers by providing them unlimited bandwidth and high performing servers.
In VPS service the company offers full server access and a controlled hosting environment to carry out customization. Users can enjoy custom installation, configuration, complete autonomous virtual server, and every sort of benefits various dedicated resources at highly reasonable prices.
Moreover, HostGator offers layers of multiple security networks along with unlimited bandwidth to ensure and guarantee maximum performance. The VPS server is hosted in a secure and professional data centers to ensure geo-redundancy.
At HostGator, users can enjoy a complete scalable feature to grow the business. One can easily add and customize features with just a single click. Its scalable features mean one can use multiple resources as much as he or she needs.
INGICHOST

INGIC HOST is a professional web hosting company that delivers detailed and comprehensive hosting solutions to customers belonging to every corner of the world.
With their world-class support to hosting services along with free consultations and live chat facility, there customers are now enjoying some prompt position in their respective industries.
Their dedication and efforts are seen from the tons of positive feedback we receive every other day.
At INGIC HOST, they have hired some top professionals from across the globe who have the expertise to deliver best quality products that depict results-driven strategies.
They pride ourselves on providing unable VPS server, Shared Hosting services, and Dedicated Servers, Reseller Hosting to Domain Registration.
To guide the non-tech savvy customers they carry out a brief consultation session and guide them about very little details needed to close a successful project.
InterServer

Whether you choose the Linux Cloud VPS or the Windows Cloud VPS you will enjoy affordability with the starting price of $6 per month and $10 per month respectively.
The service offers an incredible range of features including easy-to-operate control panel, no additional expenses to access cloud servers, facility to deploy hundreds of app on the server.
You can enjoy free migration facility as well.
Moreover, its services are wrapped up with utmost professionalism offering customers with high-performance storage servers having 99.9% uptime feature.
Instant provisioning, multiple language servers, unlimited backups and snapshots, and flexible software options are part of its service package.
InterServer is the leading hosting company that was founded back in 1999 and is known for offering cheapest hosting plans and packages. The company delivers a deployment of fifteen minutes while providing 25GB to 512 MB storage facility.
VPS.NET

A dedicated VPS hosting service provider- VPS.NET is a proud name in the hosting industry. The firm offers a comprehensive range of virtual private server hosting services at the most reasonable rates.
The best part of its services is that it offers only 60 seconds deployment. The moment you sign up for its services in the next 60 seconds your site will be up and running to generate uncountable prosperity.
The company has a global reach to more than twenty-two datacenter while offering professional assistance to some highly qualified experts.
Its service package includes free SSL security, 99.9% SLA, super-fast and solid state disks, root access, and round the clock support team to cater your every hosting need.
At VPS.NET you can enjoy fast and highly compatible hosting services.
1&1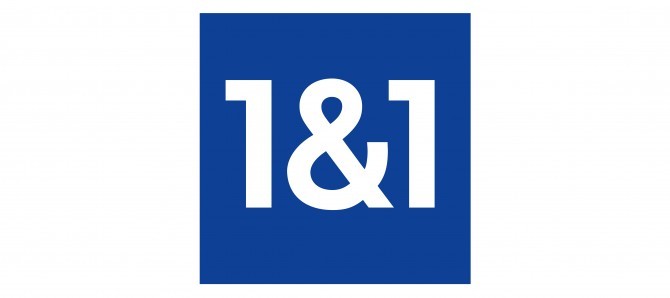 Known as the rivals of GoDaddy-1&1 is no doubt a big name in the web hosting industry. The company is located in Germany and provides a plethora of services with prices as low as $99 per month.
It offers highly secured server that is SSL certified and has WHOIS protection. A boosting bandwidth of 300Gbps and thirty days money back guarantees prove successful in attracting millions of valued customers.
The company claims to deliver services that are protected from hackers and are incorporate measures that are approved from cybersecurity. Their geo-redundancy system promises to provide parallel hosting in individual data centers that make your data available to you 24/7.
The list of services offered here encompasses DDoS protection, HTTP/2, scalable performance, hybrid technology having smart SSD, webspace recovery, geo-redundancy, CDN, round the clock customer support, and SSL certified network.
BlueHost

Bluehost is regarded as the hosting most trustable and reliable web hosting company. The company offers expert standing, round the clock professional assistance most reasonable prices and extremely compatible packages.
With the starting price of $19.99 per month, the company offers unlimited hosting services with 30-days money back guarantee. To raise the bar for their services they ensure to boost the performance of their open source technology including OpenStack.
Their servers have state-of-art elements and capabilities to maximize your site performance. Where other companies ask for hours and days to set up the server,
With BlueHost you can be sure to receive an optimum performing site at the highly affordable rate.
Uncountable factors contribute to its fame and popularity in the web hosting industry some of them include Custom-branded cPanel facility having every industry standard feature, free SSL certified websites, numerous add-ons, optimized plans along with expert WordPress hosting.
One thing that sets it apart is that it is awarded as #1 WordPress hosting site since 2005.
To Wrap Up
With so much mentioned above about VPS , choose that hosting service which can fit your site's requirements and needs. You can find more VPS Hosting plans and packages choices here.
Highlighting the significance of choosing the right hosting plan, Oliver Mauss the CEO at 1&1 states that, "Businesses that invest carefully in their web experience will see higher levels of customer spend, retention and referral."
Author Bio:

Name: Allice Watson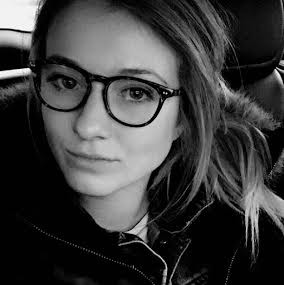 Allice Watson is an experienced developer who works at a professional firm offering unlimited hosting service. Kelly is known for her well-written blogs that she shares with her online followers. She carries out in-depth research and composes note-worthy papers.