Ahh! Freebies… Who does not love freebies?
We all do.  Even in Web hosting arena, you may be surprised that you can find some good deals. It is just that you should know where to look for..
Well..that's why we are here 🙂   We, webmasters at FBWH (FindBestWebHosting.com) can  guide and show you some of the best free web hosts.
Fair Warning: Disadvantages or Risks associated with free website or domain hosting
The word "free" can be more than tempting, especially for beginners, who are just getting starting for first time and need a website with minimal cost and save money.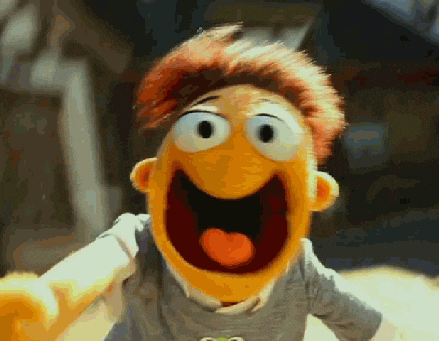 Word Free can be exciting and tempting!
But let us keep in mind that, there ain't no such thing as a free lunch. Nothing is truly free in this world.
Some free web hosting platforms(bad nasty ones) come with risks such as frequent website/server downtime, insecure server,  your site removed with no warning at all etc…
How to find the good guys? How to weed out bad guys?
So what we can do is, compare features of some of the best free web hosts with some of best shared web hosting providers and thus filter and find best free web hosts. Just to let you know, you can get a shared web hosting package for around $3 with good features such as free email, free domain, free SSL and other important website functionalities.
Here are 10+ Best Free Website Hosting Services
000Webhost – Good Free Host, but downtime daily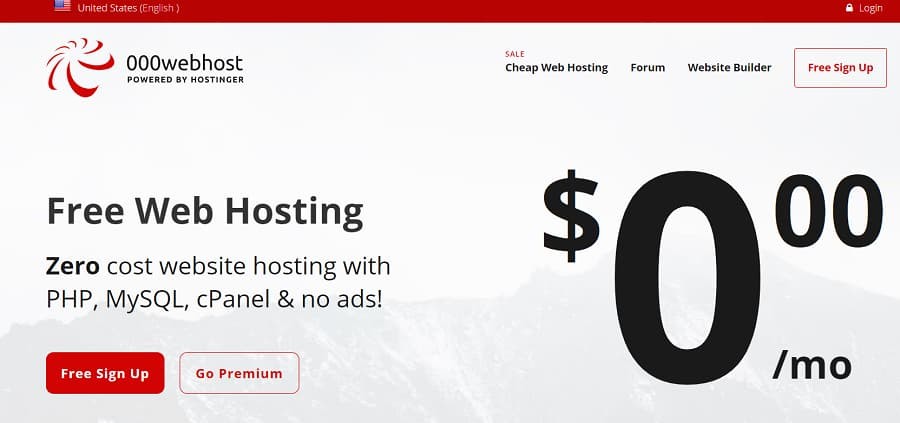 Website: 000webhost.com
A Free Web Host with no advertisements ,  000Webhost has been offering free web hosting services since 2007. They also have a paid hosting service. This business model has been successful, because  many customers who start with free hosting, later at some point, will switch to paid hosting when they need better features.For a beginner who wants to learn programming, this plan makes a lot of sense.  You can try out what you learned and thus become a beginner webmaster! You get everything you need to get started. What's more,, No ads at all..
This is a win-win for both the customer and 000WebHost. The Customer gets an opportunity to get started for free, then later when successful and want to scale up, and are ready to shell out some dollars and  opt for a paid model.
000WebHost Free plan Features
Ad-free hosting
Custom domain permitted
PHP & MySQL database
Custom Control Panel
Instant account activation
Free website builder
Auto Installer for CMS like WordPress, Joomla, Drupal etc
Bandwidth: 10GB
Disk Space: 1GB
Number of MySQL Databases: 2
99% uptime guarantee
Custom Control Panel
FTP Access
Browser-based file manager fpr uploading files
Cons of 000WebHost Free plan
No Email Service: Since it is a free plan,  you will not get email hosting
No Live Support: Live support is only for paid customers. Instead you can support from Forum.
No Backups:  Automated Backups are not available in free plan.
No Domain Hosting: You cannot host your own domain in the free plan.
Verdict : Best Free Host  for learning coding
Despite some cons, 000WebHost Free web hosting is a great platform to start learning  coding, You can experiment with popular programming languages such as HTML, JavaScript, CSS, PHP, MySQ.
5GBfree- Free web hosting with cpanel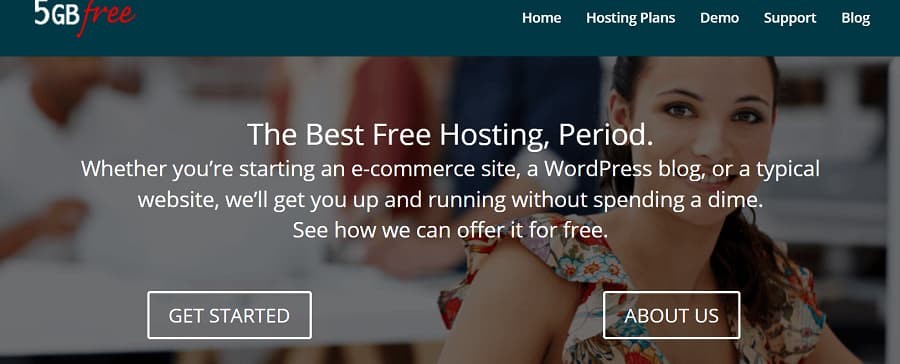 As name suggests, you get 5GB space and 20 GB of bandwidth,. In a free web hosting account!
5GBfree has been around only for 5 years, but it's specs looks very promising.
With a US based state-of-the-art data center and high-efficiency servers with a  Cisco infrastructure, 5GBFree sounds like a premium host! Plus you get an FTP account, 5GB hosting space, and 20GB bandwidth… all for free!
5GBFree also has a paid plan, which has better features.
Features
FTP Access
Disk Space: 5GB
Bandwidth: 20GB
Auto Installer for WordPress, Joomla and so on
Ad-free
Forum support
CPanel
PHP & 3 MySQL databases
Cons: Gotchas with 5GBfree
No Email hosting :  For an email account with your domain, you'll have to upgrade to the paid account.
No SSL support:  No secure pages for your website or blog
No Custom Domain: For your own domain,  you have to switch to a paid plan
Hostinger – Full feature hosting at almost-free cost ($0.80/mo)
Website:
Established in 2004, Hostinger is based in Lithuania and has branches all over the world(39 branches), thus making a very good international presence.  It is a specialist of high quality low cost  hosting services , especially for Shared Hosting,
These guys have it all. From shared hosting to advanced Cloud VPS cloud hosting , Hostinger has won customer confidence is a short period. And has over 29 million international users under their belt. And that is a big figure to boast about!
Why you should consider Hostinger?
Look.. This is not 100% free. I know..I know.. But when you go for free hosting, you come across so many limitations.. But with Hostinger "almost-free" plan, you can get best shared hosting at a ridiculous price. It is only $0.80 per month!  For example, email hosting is not available in free hosting website plans, But hostinger "almost-free" has email hosting. Plus you get 24 hour live chat support.   We all know how important live support is.
Basically you are getting a full feature hosting at almost-free cost. For example, you get 100GB bandwidth along with email hosting A simple website will do just fine using this hosting plan.
Almost-free plan details
Email hosting account
Website builder
Guaranteed 99.9% Uptime
Superior Speed Performance
Auto Installer for WordPress, Joomla, Drupal and so on
24/7/365 live chat support
10GB SSD disk space
100GB bandwidth
Database: 1 MySQL Databases
Control Panel: Cpanel
30-Day Money-Back Guarantee
Hostinger Review of the best "almost-free" website hosting plan ($0.80/mo)
Our review of Hostinger gives more details of this best web host choice for users who want an ultra-cheap website hosting service . This makes a lot of sense to a beginner who has a tight budget.
Guaranteed 99.9% Uptime and 30 money back guarantee
Hostinger provides a Guaranteed 99.9% Uptime, which boosts customer confidence.  And you also get a 30 day money back guarantee.
Superior Speed Performanc
: hen it comes to performance,, Hostinger comes out in flying colors. Tests conducted by web hosting experts have clocked very high Speed Performance.
FreeHosting.com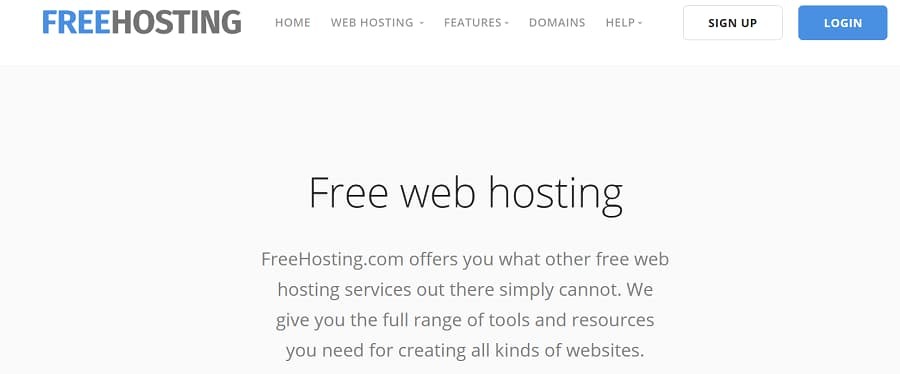 This also looks like a okay free web host, has an impressive list of features, but it  does not give an uptime guarantee and no mention of support.
It does give you unmetered bandwidth, one domain hosting, one email account, 1 mysql db and php support, one click App installer – most features a LAMP developer needs.  No SSL in free plan.
Features
Disk Space: 10GB
Bandwidth: Unmetered
PHP & one MySQL database
Website builder
One click Auto Installer (WordPress, Joomla, etc)
Ad-free hosting
Cpanel Control Panel
Cons/gotchas with FreeHosting.com?
It does have some cons in it's free plan.
No Free subdomain hosting
Does not host free domains like .TK, .ML, .GA, and so on
No PHP mail() and sendmail program for free accounts
Server configuration changes are not allowed
Users from Brazil, Cuba, Iran, Sudan, Syria, Vietnam cannot avail free hosting plan
Byet Host – Free web hosting and Domain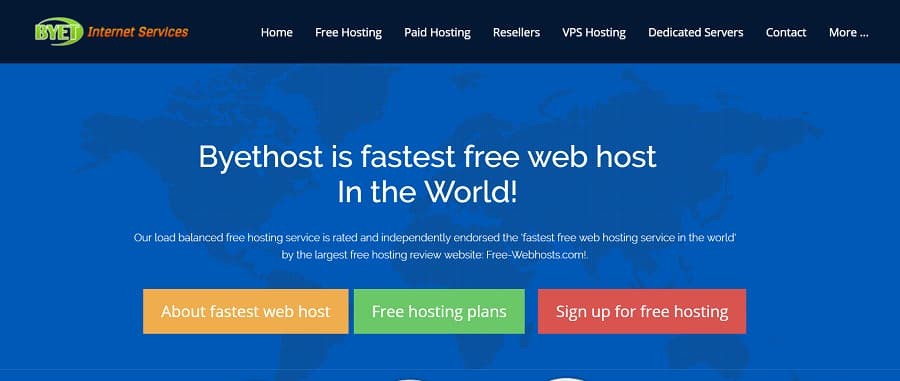 Byet Host, a free hosting provider, is a sister company of iFastNet.
Byet Host makes a bold statement claiming to be the fastest free web host in the world. To bolster this claim, Byet Host manages it's own load balanced clustered hosting network and very powerful servers, thus giving your web pages superior speed and reliability.
Byet Host also claims to give importance to Uptime, even though details were not available.
24/7 Support Yes. For a free plan! :  It is not common among free web hosts to provide live support to free plan customers. But in this case, Byet Host, does provide live support to free plan customers.
Control Panel: It uses a control panel called VistaPanel. You can do most of the stuff you do using cPanel.
SSL Support: Secure Web Pages: https(SSL) ia available on all free hosting plans
Free web hosting wordpress: It has a one click installer and thus you can install and setup a wordpress site very fast.
Unlimited Disk Space and MySQL Databases!
Feature wise,  it looks too good. An Ad-Free web host, it is a web host plan that for sure would make a developer happy.  Unlimited disk space, unlimited addon domains, FTP accounts, plenty of MySQL databases. It also includes Softaculous script installer, using which you can install WordPress etc.
Email accounts: You can have upto 5 email addresses. In a free account plan!
Feature Highlights
24/7 Support. Yes. For a free plan!
Softaculous   Auto Installer (WordPress, Joomla, and other scriptsetc)
Ad-free hosting
PHP & MySQL database support
Unlimited MySQL databases
Unlimited MB disk space
Unlimited monthly transfer
Upgrade/Paid Plans: Why even go for a paid plan, if the free features are too good? An upgrade to a paid plan will get you a hosting plan with SSD based web server and free domains. Plus you get cPanel as control panel instead of VistaPanel. Starting  price is $3.99 per month
Verdict: So What's the catch? Any gotchas?
Byet Host free plan sounds too good to be true, given unlimited addon domains and free space. Anyway, it is worth a shot.  After all, it is free!
Freehostia – Free Cloud Hosting provider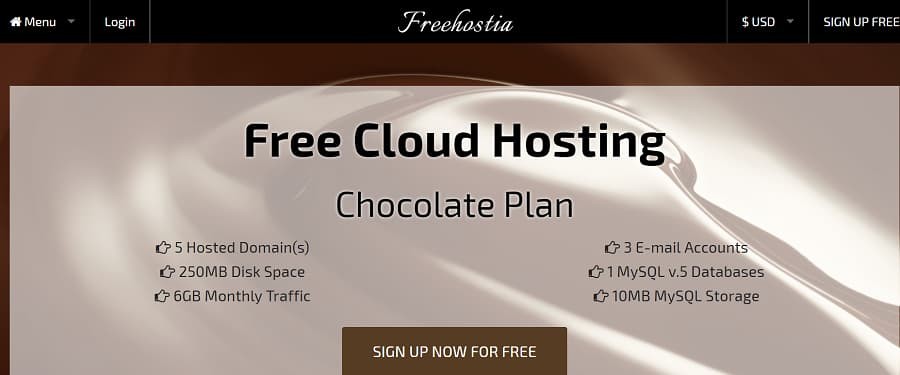 Freehostia, a  free Cloud Hosting provider, has more than 10 years of experience under it's belt.    The free cloud hosting plan includes 1 mysql database, php support, 1-click Applications Installer along with a 99.9% Server Uptime guarantee.
SSL is available and you get email accounts as well.  Customer Support is also provided.
Features
3 Email accounts
FTP Manager
Free website templates
1 click Auto Installer for WordPress, Joomla and so on..
Ad-free hosting
PHP & 1 MySQL database
Disk Space: 250MB
Bandwidth: 6GB
Control Panel: Cpanel
Verdict: What's the catch? Gotchas ?
Disk space is limited to just 250MB. Anything above this limit, you have upgrade to a paid plan that starts at $2.95 per month.
But you should not forget that you are getting free Cloud Hosting. So if you can live with the 250MB disk space limit, this is a good option. Suits small businesses and startups who are tight on budget. Also if you are learning coding, this is a good fit.
Free Web Hosting Area aka FreeWHA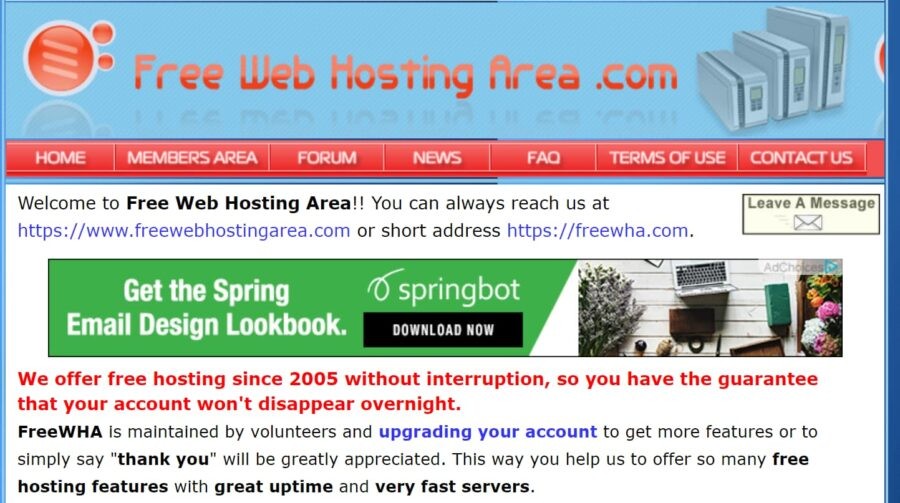 This free web host is slightly different from other web hosts. Site is maintained by volunteers and it is Ad-supported and gives a 9 9.8% yearly uptime guarantee. It also promises fast servers, which are multi-CPU dedicated servers with good RAM and very fast SSD disks .
It also permits domain hosting.
Features
Domain hosting.
1.5G free web space
Unmetered traffic
Daily/weekly backups
Apache 2.4 web server with mod_rewrite
Free mysql databases
SSI support
FTP account. Also available a File Manager
Custom Control Panel
Cons:  What's the catch? Gotchas?
You need to keep your site active. If there is activity  in your site, it could be deleted. Else you can opt to upgrads for $1/month and then inactivity is not an issue.
Also upgrading makes t your site Ad-Free. Also forum was not available to this editor when tried.
Verdict:
While it looks good in paper, and promises responsive support, with volunteers maintaining, not very confident of the support and how responsive they can be. But when traffic metrics were checked, the site is getting good traffic and so it does have customers.
Plus it is ad-supported. Basically this fits a webmaster who is short of budget and can manage by herself / himself.
Free Virtual Servers

FreeVirtualServers is a free hosting company and is also a sister company of Net Nerds, who provides paid hosting.
Bes thing to note here is that, they have Weebly, the best website builder as part of the free hosting plan.  (We have covered Weebly in a seperate section here as well)
Feature Highlights
Free cPanel control Panel
Weebly website builder
Email Account
Host Own Domain
1 Database
1 FTP Account
1 Email Account(POP3 Email Account)
100MB Web Space
200MB Bandwidth
One click Auto Installer  for WordPress etc
Ad-free hosting
PHP & MySQL database support
99.9% Guaranteed Uptime
Cons: What's the catch? Gotchas?
No support for it's free plan. Also space is limited to 100 MB. No SSL as well.
Verdict:
No support is expected from a free host. So this free host may make sense for a personal website which does not need much space.
InstaFree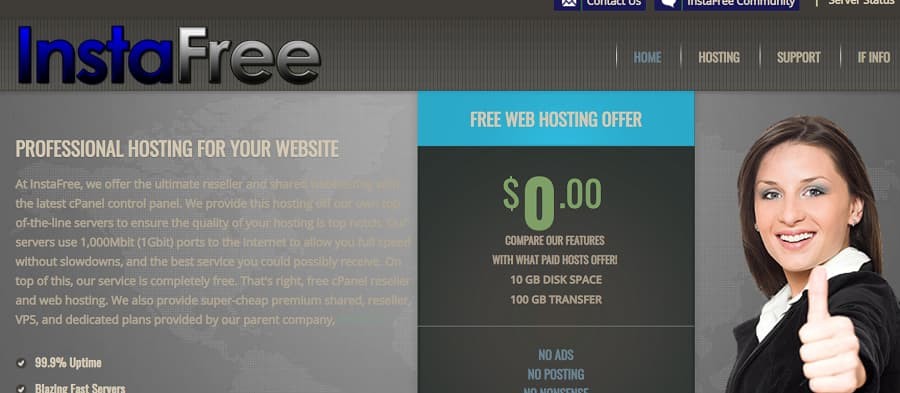 This is a promising free web host who offers not only free shared web hosting but also free reseller and free VPS web hosting .  With a 99.9% Uptime guarantee, it boasts Blazing Fast Servers and has cPanel/WHM as Control Panel. And you get support from a Helpful Community. Just now they added SSL support to free accounts as well!
Feature Highlights
99.9% Uptime guarantee
Ad-free hosting
1 Gbps Port Speed
100 GB Bandwidth
10 GB Disk Space
5 MySQL Databases
cPanel/WHM Control Panel
Softaculous one click Installer for Apps and CMS
Cons/What's the catch?/Gotchas
Many countries are banned from the free plans. Also, while technical support is included in the free plan, only immediate hosting service related  issues are entertained.
Verdict:
Given limitations listed above, still Instafree sounds like a good free host. If you do not belong to a country from the banned list, you can sure give it a try!
Awardspace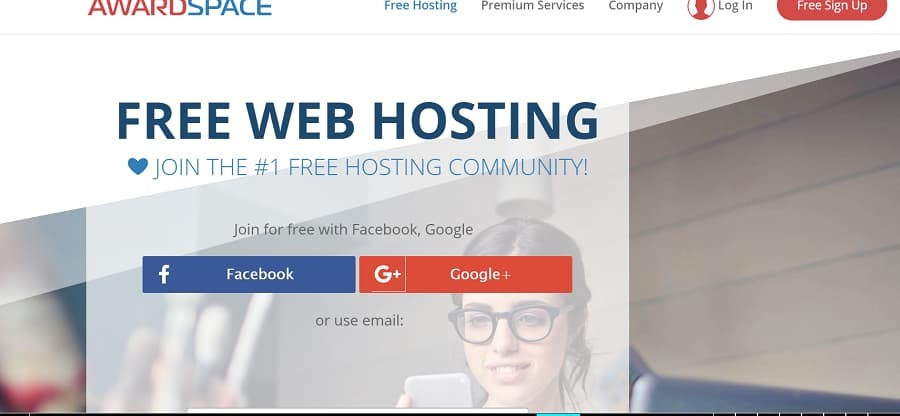 Established in 2004, Awardspace has since been offering free web hosting, along with other paid plans. Awardspace has been consistent in it's performance and has decent features for it's free hosting plan.
Even in free hosting area, there is stiff competition and Awardspace has done quite well over time and they have stepped up performance  their free hosting offering and keeping up with the competition (and the times).
Features
Free Support
99.9% uptime guarantee
1 click Installer for WordPress and other CMSs.
SPAM/VIRUS PROTECTION
Ad-free hosting
Zacky Website builder
Disk Space: 1000MB (1GB)
Bandwidth: 5GB
Database: 1 MySQL Database
Control Panel: Advanced Control Panel
Look.. They are even giving a 99.9% uptime guarantee, one email account and you get spam/virus protection.
This sounds like a genuine free web hosting. And it is Ad-Free. You get free support, host upto 4 websites, get mysql database with php support, phpmyadmin and 1 click CMS installer. Sure sounds like a good deal to me
Wix – Awesome Site Builder with free web hosting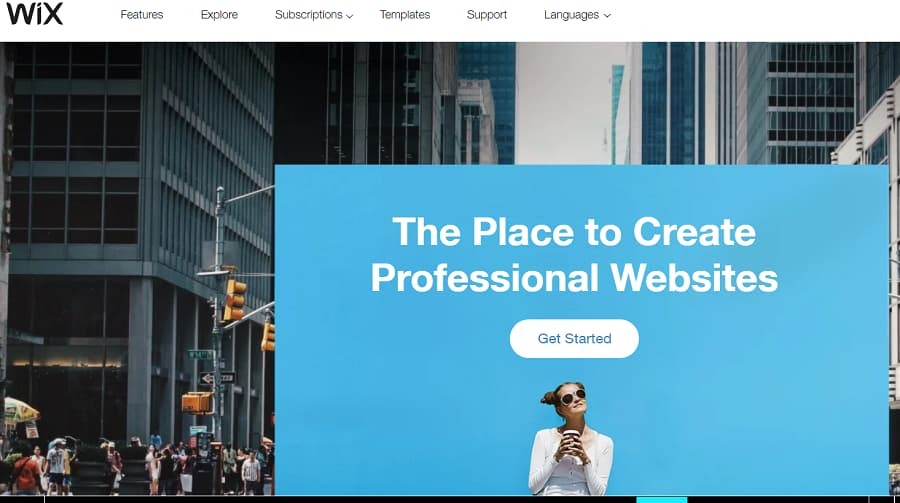 Website: Wix.com
Wix, a highly successful DIY website builder, experienced exponential growth since it was founded in 2006. By 2009, it had 1 million customers and as of this writing, it has 150 million+ customers worldwide.
Wix is the perfect way for newbies or beginners to get started and  is very easy to use. You can create and setup a website in minimal time. This also gives you an opportunity to get started with zero cost and get used to website creation activities. Later, you can decide if an upgrade/paid option makes any sense to you. Without a credit card, you get started!
Wix Free Plan:: Feature Highlights
Free Web Hosting
Amazing Free website builder with Free awesome templates
Free Online Store
Wix Apps(Free and paid – see below for more)
Free allocated Disk Space: 500MB
Free allocated Bandwidth: 500MB
Custom Database
Custom build Control Panel
Wix Feature Details
Nike says, Just Do It!
Awesome DIY Site Builder: Create an amazing website overnight using as easy to use WebSite builder. No need to know any coding at all. No html/javascript.   Like Nike says, Just Do It!
99.9% Uptime: You can get enterprise-grade 99.9% Uptime uptime and servers are secure and stable.
No Installation: Once published, your free website hosting is launched automatically. No complicated installation or FTP needed.
Secure Data: Your site data is secure and complies  with international standards.
Create an Online Store: Setup an e-commerce website,  create a nice product catalog to show cause your products with payment and shipping features, all included. Manage all your products and orders in one place.
Issues with Wix Free Plan: What's the catch?
Not for programmers or developers: With no FTP access and no MySQl/PHP, this is not an option for developers or folks who want to learn programming.
No custom Domain: While Wix is a very good way to get started online, you cannot use your own domain to host Wix website. In Wix free plan, custom domain is not allowed. Once published, you get a domain name like xyz.wix.com.
You can have your domain, if you upgrade to the base option which is only $4.5 per month.
Ad Supported free Hosting: Free plan is not Ad-free. This means your wix free site will carry some advertisements.
Not easy to migrate out of Wix: In future, should you decide to move out of Wix in favour of some other web publishing platform or web hosting company, migration is not that easy. If you big concerns on this one, you should consider creating a website using wordpress.
Wix: Verdict
Despite the disadvantages listed above, Wix is a very easy way for a total beginner to get started quickly (almost instantly) to start a nice and simple website or even a web store. You can always upgrade to a paid plan to remove ads as well as to attach your own domain name to your wix site.
So if you want a website with no programming, this is the best option.
Related Article: Wix vs WordPress
Weebly Site Builder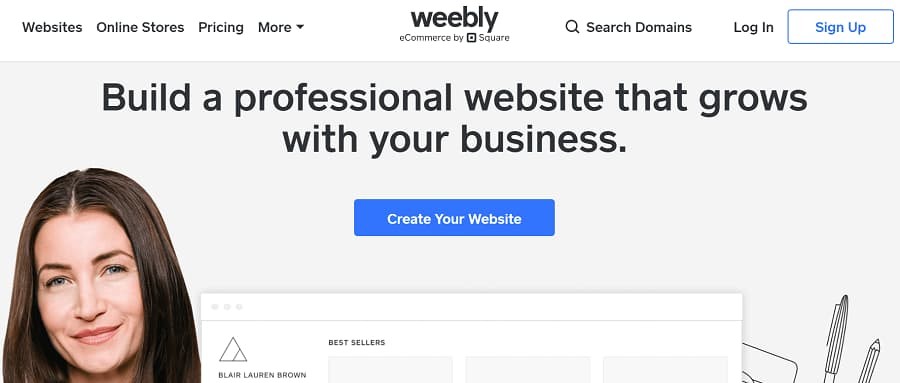 Website: Weebly.com
When I was looking for a good alternative for Wix, my first choice was Weebly,  Weebly is one of the early sitebuilder builders that is still going strong today. Many website builders have faltered and lost steam, but Weebly is still doing well.
Weebly Free Plan: Feature Highlights
Free SSL security
Ad-free hosting
Free website builder
Custom Domain with Weebly branding
No E-commoerce or store builder in free plan
Lead capture and contact forms
Wix Free Plan Specifications
Free allocated Disk Space: 500MB
Free allocated Bandwidth: 500MB
Custom Database
Custom build Control Panel
Easy to use. Custom Domain possible, but with Weebly branding only
Support: Weebly free customers get decent support from a vibrant community. You can as well avail support via email or live chat.
Weebly Free plan: What's the catch?
Not for developers or for php development: Weebly is good for setting up a starer website or blog. But it lacks developer features such as php or MySQL database integration.
Weebly branding: While you can use your own domain with Weebly free plan and is ad free , it will have a Weebly branding within your web pages. To remove the branding, you can upgrade to the base plan.
No Ecommerce features in Free plan: The free plan does not have ecommerce features. Store builder is only available in paid plans.
Verdict:
Even though it has a nice site builder, we feel Wix is much better option than Weebly because of better features, support and popularity.
Cons: What are the Risks associated With Free Hosting companies
The word "free" may attract beginners who need a website who also would like to keep their costs lo..
But there are some issues and risks that you should be aware of.
Issue #1 Poor Security Practices
Most of free web hosts do not follow a rigid security policy and hence  there is a strong chance that, your sensitive data(userid,email and password) can get stolen by hackers. It could a nightmare!
Since these hosts offer free services, they may not feel obligated to enforce a rigid security policy or secure customer data. This can lead to hackers stealong your sensitive data like email, usernames and passwords.
Issue #2. Poor Web Server Performance and User Experience
Since these are free plans, thousands of websites and user accounts are clubbed under  same shared web server and thus severely causing a performance issue.
Dont' forget.. The same server is sharing resources with so many websites. This means that your site will suffer big issues such as a slow website. Worse lots of downtime too!
So to reduce abuse, some good free hosting companies may enforce tight lid on resource usage, which means  you may come to a stage where your website needs more space and bandwidth. And at this stage y it better to swithc to a good paid hosting account.
Issue #3. Website Shutdown  with no prior notice
Some web hosts, to reduce abuse, may enforce  a policy where if your site has very less or zero activity(site building/traffic), the site gets shut down. Example,
Free Web Hosting Area (aka FreeWHA) has such a policy. Many times, free hosys may not even give you  a notice at all!
Also if your site uses too many resources(memory/disk space) that is above a certain limit, then your site can be take down with no priro notice.
Also, as mentioned in article above, some hosts have a forced downtime on a daily basis. For example, 000WebHost, for every customer account, forces a one hour sleep time daily. So this means your site will not be available to your clients during this forced downtime!
So basically, make sure you read the terms and conditions listed in the website, that mentions all these policies. You should be aware if these policies and should know what you are getting into.
Issue #4: Poor or No Support at all
Well… That was given..isn't it?
Most free web hosts do not feel obligated to provide support since they are already giving a free hosting plan. So to keep expenses low, support is minimal. So you are on your own.
Nevertheless, you can still find a few good ones from list above. See our Verdict below where we give recommendations based on your needs.
Comparison Matrix of Best Free Website Hosting
Company
Ad-Free?
SSL?
Disk Space
Bandwidth
Host Domain?
000Webhost
Yes
No
1 GB
10 GB
No*
Yes
Yes
25 GB
Unmetered
Yes
($0.80/month)
5GBfree
Yes
No
5 GB
25 GB
No*
FreeHosting.com
Yes
No
25 GB
Unmetered
No*
Byet Host
Yes
Yes
unlimited
unlimited
Yes
Freehostia
Yes
No
250 MB
6 GB
No*
Free Web Hosting Area
No
No
1.5 GB
Unmetered
Yes
Free Virtual Servers
Yes
No
100 MB
200 MB
Yes
InstaFree
Yes
No
10 GB
100 GB
No*
Awardspace
Yes
No
1 GB
5 GB
No*
Wix
No
Yes
500 MB
500 MB
No*
Weebly
Yes
Yes
500 MB
Not mentioned
No*
* Pay extra for Own Domain Hosting
Low cost reliable alternatives to Free Hosting