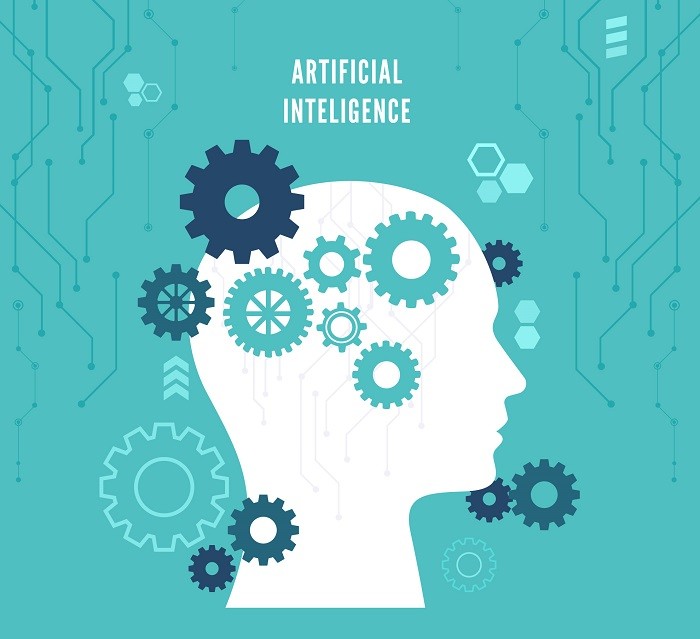 How AI Impacts Reshaping of E-Commerce Marketing

Tweet This


AI, Artificial intelligence, is nothing new to discuss.

But everyone is keen to learn how Artificial intelligence and deep learning are reshaping the modern marketing of today.

In conventional days, these technological advancements were confined to direct or email marketing.

But, with the passage of time, things have broadened in different ways, from reporting to decision-making, task performance to data analytics and now intelligence to prediction.

This is when AI comes into existence.

You might be aware that AI is the process of mimicking the human brain where machines can perform the human-like tasks.

Like other sectors, eCommerce has also adopted AI largely to get closer to its consumers.

And the result comes as a different kind of business environment by implementing intelligence externally. This will help businesses outreach customers.
Content Marketing
Content is the king and there is no one who can deny from the fact that this is the only staircase to move upwards in your business.
Few of you might be planning to outsource content strategy to machines, there are certainly some areas where you can get high benefits from content marketing.
In general, technology and AI-powered software can be used together to improve your performance by looking forward into few areas.
These are-
Personalization – Behavior analysis like demographics and psychographics that drives content development
Content Strategy – states what type of content to create next
Campaign Strategy – showcases which text, channel and tone to use
Few software are also available in the market that can help in producing marketing material with low cost of production and decision-making. Here, the machine learning power can be used to customize marketing messaging as per the customer preferences and behavior.
Customer segmentation
Personalization creates milestones in improving the shopping experience of a site and marketers are moving towards using AI to gain the maximum advantages.
AI can be used to collect data and in turn build a complete view of each individual customer.
A popular technique states to integrate a large variety of customer data which is derived from diversified physical and digital channels.
The data is used to analyze and predict the customer behaviour where entrepreneurs can better understand their customers. This helps engage them progressively in an authentic manner.
These solutions of AI for customer segmentation are more likely to expand at a broader level where site owners can collect huge amount of data.
This data makes customer's journey more personalized.
Customer experience
Customer experience is a strong pillar in both online and offline marketing.
As per the studies, about 73 percent of the consumers support purchasing from brands to personalize their shopping experiences.
To combat with the same, eCommerce brand are nowadays using artificial intelligence to gain deep analytics for their prospects and in turn to get personalized experience as per the behavior.
Some good results here are Amazon and Netflix that showcase a variety of recommendations to you according to your search and viewing history.
As today's technology is highly fluctuating, it helps companies with design and user interface.
Now, marketers are not only filled with customer behaviors but also crafted with a killer user experience.
The result is, higher engagement and exploding business growth for the company.
Image recognition
In the coming days, you can expect machine vision to open a new array of possibilities for online consumers. Its good implementation is to allow them search for products using images.
Like for say, if you are in need of new office chairs, you can upload a demo picture to explain the type of product you like to buy. You can also include a picture of your desk to get a matching chair.
It is also good to use an image found via Google search to help you find the product you need.
CamFind is a big firm which is experimenting with image recognition. This app allows you to take a picture of any object and the mobile visual search technology tells you what the object exactly is. Interestingly, you are not supposed to type any questions or further details.
Other companies use image data tagging and image recognition engines to make product recommendations by developing machine vision for possible retail use. Similarly, few can be seen to use image recognition along with machine learning to transform images into text data.
Inventory management
The predictive analytics of AI is creating huge waves in the inventory management realm in the similar manner as it does in Sales and Marketing.
Inventory Management takes into all the possible ways to keep your inventory up to date with everything stocked and accurately tracked.
In general, inventory management can be a nightmare as it involves lot of efforts.
In earlier days, inventory management followed a retrospect approach but cannot be accepted as the best metric to determine the dynamic eCommerce sector.
When Artificial Technology comes into existence in the eCommerce, store owners can get critical information about the factors that stimulate predictive analysis and buyer demands which are more likely to boom in the marketplace.
We have plenty of advantages as Artificial Intelligence empowers business owners to more precisely predict both the real-time and upcoming inventory needs.
Sales Process
With the advancement in technology, the conventional techniques of sales like cold calling and door-to-door product selling seems unproductive now. This is the reason, they went obsolete from today's market.
Now, people find social media and ads to be more provoking. When AI will be integrated to customer relationship management, you are more likely to reach your target buyers with a pretty sales approach.
Siri is a very good example to illustrate this process. This voice assistant answers all your buyer inquiries and solves all the issues to undergo new sales opportunities.
When your CRM will be enhanced by AI, you can get more productive results.
Search Engine Optimization
AI is turning out as a good partner for search engines to refine their search results and render more relevant searches.
Above this, artificial intelligence is used out of the box by marketers to address the demands that consumers are looking for in content.
The voice search works well for influencing the search results and their behaviour. The AI powered virtual assistants have transformed the way marketers can create content for customers and prospects.
Business Challenges
As the name suggests, AI comes with an intelligence that can intermingle easily with the eCommerce businesses to simplify several issues.
The best part is, sales and marketing team can easily identify the targeted audiences of your brand due to their past purchases and related aspects like interests and demographics.
Doing the same, when a business interacts with their prospective buyers, it become easy to understand what a user exactly wants. This certainly converts a prospect into a paying shopper and they retain in a truly sensible manner.
Retargeting Prospects
As per the studies, about one-third of marketing leads will not be converted by the sales team.
In some cases, the prior potential buyers who were interested in your goods are not seen timely. It is better here to implement the customer data in the sales and can see drastic change in the conversions.
It seems new to most of the entrepreneurs but enhance the sales efforts if utilized well.
AI is transforming the sales' future by acknowledging the customer's needs and intents deliberately.
A good example here is, customers can get the personalized offers on their devices as per the details captures via their in-store dwell-time.
An omni-channel business is an integral part of this process.
In-Email Purchasing
Amazon has created one more landmark in the web arena with the introduction of one-click purchase.
They have added so much convenience in buying that sometimes you don't even remember making the purchase.
Email is a huge marketing resource for almost every brand of today as being the most globally present communication channel.
Increasing brand of email personalization from AI data-mining gives convenience to the consumers to check out straight to their Inbox.
Broad Conversations
AI makes it easy to explain conversations about the products on your social channels. Brands have the benefit to check what people are talking about their offerings and then these details can be cultivated for marketing purposes.
Content marketers curate authentic content that will move forward to purchasing in the social ecosystem. This can gain to huge promotion over the web and in turn heavy traffic.
Bottom Line
After the above discussion, it is not an exaggeration in saying that Artificial Intelligence is reshaping the eCommerce development by analyzing the way in which online businesses function. It delivers personalized experience, converts prospects into clients, provides tailored services and manages inventory. It is changing the way eCommerce brands deal with the customers.
About the Author 
The writer of this blog post is Paul Schroer. He is an expert web developer and writer at PSDtoMagentoDeveloper, a leading Magento web development company. His write-up illustrates the basic security concepts to keep your Magento website secured from each corner.