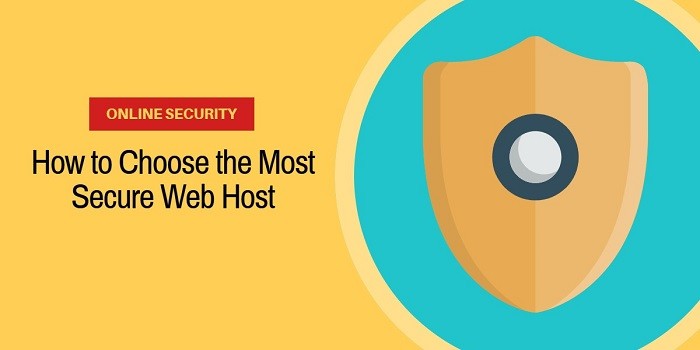 Warning! Not Knowing These Five Key Elements Of Secure Web Hosting Can Cost You!

Tweet This


Online security is an essential pursuit for all website owners.

Not only do you have your personal data to protect, but you are also responsible for the browsing information of all your visitors.

Many of us spend hours creating and honing the perfect security system: adding plugins; changing passwords and installing software.

However, when we come to choosing our web host, often security doesn't even factor into the decision. While it's easiest to opt for the host with the cheapest plan, doing so could cause endless problems in the long run.

Using a hosting company who neglects security will always come back around to bite you.

So be sure you are versed in these five key elements of secure web hosting before you make your final pick.
1. Dedicated VS. Shared Server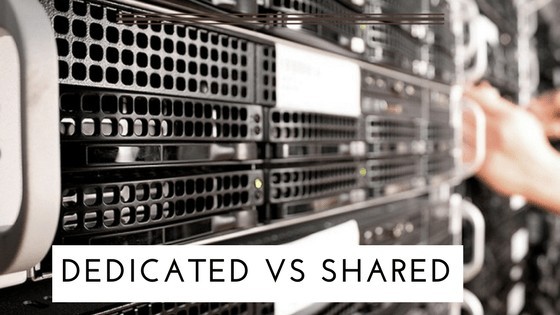 The difference between a dedicated and shared server is one of the most important elements when considering host security.
A shared server is pretty much as it sounds: a hosting plan in which multiple occupants are using the server.
While this is by far the cheapest option, and favored by small businesses, it has the risk of the 'bad neighbor' effect. In short, if the other websites you share with don't practice good security, then you are at risk of infection/intrusion via the server.
On the other hand, dedicated servers ensure you are the only user and, therefore, are completely secure from this type of attack. Not only will it free you from cross-contamination, but it will also give you a unique IP address, and promises a faster performance for your web space.
While the cheapest hosts won't offer this latter option, many of the biggest commercial providers have plans for both dedicated and shared hosting. However, there is usually a cost gap. For example, Bluehost's price plans see a $80 difference between the two.
2. To RAID or Not To RAID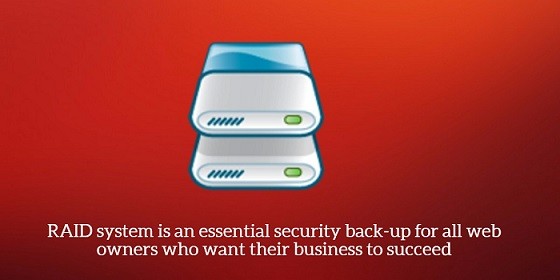 Standing for 'Redundant Array of Independent Disks,' the RAID system is an essential security back-up for all web owners who want their business to succeed.
By grouping independent disks, the system can store several copies of the data, which are then used to fix bugs and recover data if the server crashes.
Using a web host without this feature is putting a lot at risk, so it's advised to always opt for RAID.
However, this could be a problem for small businesses, as many hosts only provide RAID as a costly add-on. However, some plans do come with the system pre-installed. Keep an eye out for these if you want to keep the final price tag down!
The other element of RAID that requires consideration is the different levels.
Labeled as RAID 0, RAID 1, RAID 2, etc., these various iterations all prioritize a different element – including reliability, availability, performance, and capacity.
Versing yourself on the full list of RAID levels will help you identify the most secure hosting providers.
3. In Case of Emergency 
RAID is not the only feature that is highly beneficial if disaster should strike.
The alternative options cover everything from regular back ups to physical server safety. However, here are a few of the most important factors to consider when making your choice.
Daily backups. Most hosts provide backups. So, to make sure you're getting the best option, aim for the company with the most regular service. Daily backups are ideal for business websites.
Server Maintenance. Establishing the web host's maintenance policy is a must. Some provide a published security protocol for you to read, or you can message the company privately. It's also worth establishing whether maintenance is free or requires added cost, so you don't end up having to pay extra,
Secure Datacentre. Most don't consider the physical nature of their server, but data centers are extremely vulnerable. Ensure your host is running a private network in their office. It's even worth considering the likelihood of natural disasters when opting for your server location.
While these three elements are some of the most universal, each hosting plan will afford you a plethora of security extras. If you're not well versed in this area, then the next point is unavoidably essential.
4. Research Reliability
Any web hosting company worth its salt will have put effort into promotion and marketing.
However, a shiny persona at the front door doesn't necessarily equate to reliability. This factor is one of the most essential elements for ensuring security; an unreliable server may drop the connection, leak data and result in significant privacy holes.
Because of this, researching reviews is critical before making an investment.
While many hosting companies provide reviews on their websites, it's wise to look for third-party reviewers to avoid bias. There are many great web host review sites online, so there's no harm in checking a few to get a broader idea of the reliability of your chosen server.
5. SSL & SFTP
Your web host can provide many protocols and certificates, which will all be extremely beneficial when it comes to security.
However, A Secure Sockets Layer (SSL) and Secure File Transfer Protocol (SFTP) are two of the most essential to lock down your site.
An SSL certification encrypts all traffic running between the server and web browser. It creates a secure tunnel that means no crafty-hackers can access your site data from this channel. Having an SSL certificate on your domain is a clear sign of security, so as well as ensuring protection, it will also encourage users to trust your site.
SFTP is essential for uploading files to your hosting account. Conventional file transfer may seem secure, but existing vulnerabilities make it easy to access and edit. SFTP will protect your domain from viruses and data interception in this area.
Though security often falls to the bottom of the list when considering your web server, in reality, it's one of the most important aspects. If you're currently searching for a host, or are considering changing your existing set-up, then be sure to check off this list to ensure your host will provide high-quality security.
Bluehost Secure Website Hosting
Bluehost is a hosting provider focusing mostly on secure business web sites but is also an effective option for personal websites and blogs as well. Their technical support is super-notch.
Hosting since 1996 and having hosted more than 2 million websites worldwide and with secure data centers along with solid firewall and Intrusion detection software monitors, Bluehost is makes a top choice for secure web hosting.