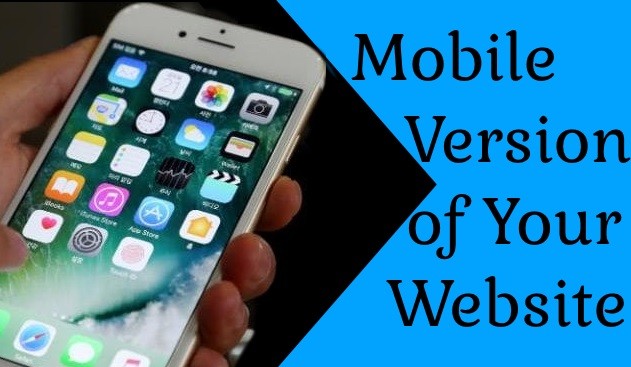 How to Convert your Website to Mobile Friendly
Tweet This
New research from an independent web analytic company Statcounter reveals the factor that mobile devices are becoming the preferred method of Internet access.
This means, more websites are now loaded on smartphones and tablets than on desktop computers. Having a mobile-friendly website is an absolute must now.
A mobile-friendly website is one that correctly displays on mobile & hand-held devices as it does on your computer monitor.
Why You Must Have a Mobile Friendly Website
Mobile shopping is taking over Laptop/PC online shopping. If your website is not easy to use on a mobile device, you will lose potential customers and they move along to your competitor.
Mobile friendly website improve user experience. A Google survey shows that 74% of visitors likely to leave if a site isn't mobile friendly.
Having a mobile friendly website is very good for SEO. Google rewards websites that are mobile-friendly. On April 21, 2015, Google announced that it would begin using mobile-friendly sites as a ranking signal.
It leaves a good impression on customers and benefits your reputation.
---
Is your site mobile-friendly?
You can check whether your site is "mobile-friendly" or not using this google's Pagespeed Insights
---
How To Make Your Website Mobile Friendly
You can make your website mobile friendly either by making two versions of the same website, one for desktop users and another for mobile user or by using a Responsive design.
Related Article: List of  Superior Mobile Website Builders
Now if your blog or website happens to be in wordpress platform, then follow these steps:
How to convert a WordPress Website mobile friendly
Keep your WordPress Up to date – WordPress developers already made WordPress admin screens mobile friendly. Many plugins and themes providers offer mobile friendly versions. So Keep your WordPress core version, plugins and themes up to date.
Use responsive WordPress themes – There are many responsive wordpress themes available which gives you the ability to create great-looking web pages on all devices.
Use responsive plugins – Check whether you're using plugins that play nicely on mobile sites.
WordPress mobile plugins – In addition to this, there are many wordpress mobile plugins that make your existing website easily accessible on mobile devices.
---
How to convert a normal html website to  mobile?
If your website is not in wordpress, then use the following tools to create a mobile version of your website. Once you create a mobile version, the tool will give you a code to embed into your website,
Once the code is embedded, it will redirect users to the correct version. ie: if a user came to your website via desktop, it will open the regular version you already had(desktop version).
If  user visits from a mobile, it will send the user to the mobile version.
Now let us take a look at the tools for converting a website to mobile.
Tools for converting to  Mobile version of your site
#1 bMobilized – $11/Mo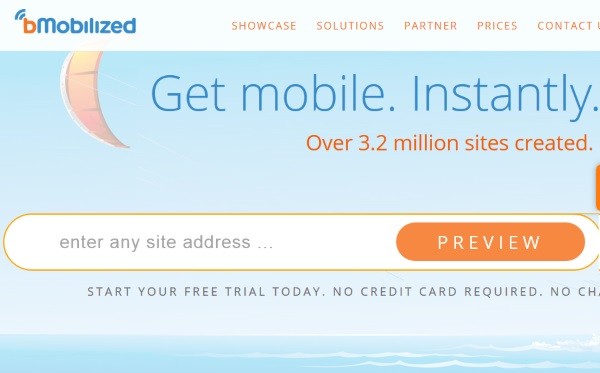 Enter your site url and make mobile version of your website. Add redirection code to your web site. It detects mobile devices, and redirects them to your mobile site. No SEO loss! bMobilized is the perfect service for you!.
#2 Dudamobile – $3.6/Mo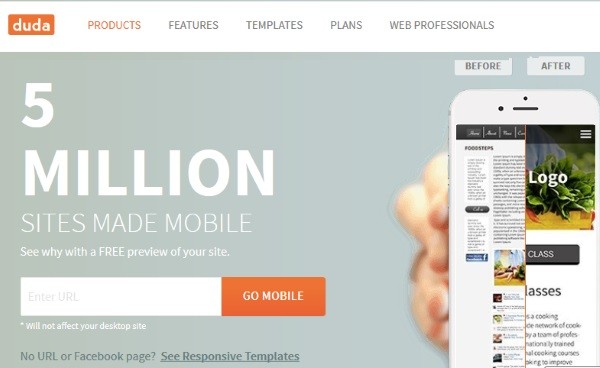 Convert any website into smartphone ready. There are four steps in the conversion method.
Step-1 : Select your Theme
Step –2 Edit your Pr-built mobile Theme options
Step –3 : Save your newly built mobile site
Step 4: Implement this newly created mobile website with your website.There are two options by which you can redirect your mobile user to this site.
#3 Mobilifyit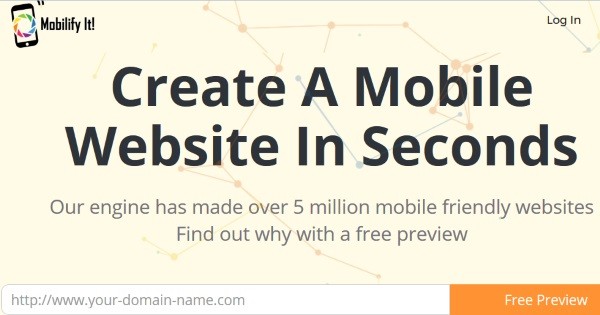 Mobilifyit let you create a responsive website in just a few easy steps. Simply enter your site's URL and we'll automatically create its mobile version.
#4 Morces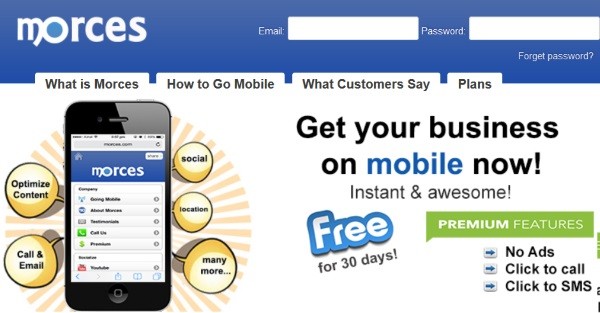 Morces is a Powerful, Scalable and Flexible platform that helps you to convert an existing website to mobile friendly. It is free, quick and easy to use. Register a Morces account, create your mobile site and customize it, copy and paste the deployment code within the <head></head> section of your site.
Conclusion
So basically, if you have a wordpress blog, we have listed the steps required to create a mobile version using plugins. And for normal html websites, you can use those conversion tools and add the redirect code and you should be fine. So now, take action and make your site mobile friendly.
Please don't forget to share this article. Thank you 🙂