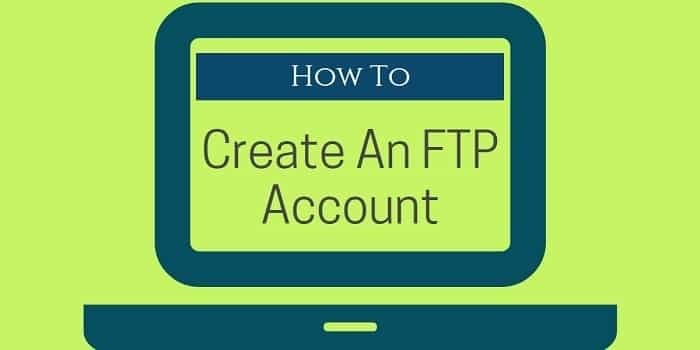 What is FTP?
FTP(File Transfer Protocol) is a standard network protocol used to upload and download files from your hosting account.
All Web Hosts like  like BlueHost or   InterServer will provide you with an FTP account, when you sign up for  a new hosting account.
FTP Client: Connecting to FTP can be done by using FTP client like FileZilla.
You will need to use the correct credentials such as Host, Username  and Password to connect.
Host will be  your 'server_IP' or 'yourdomain.com'.
When you sign up for hosting, an FTP user account (Username, Password etc.) is automatically created.
FTP information can be found in the welcome email you got after you pay for your new hosting account.
About this Guide
This guide will teach you how you can create new additional FTP accounts.  It also covers deletion of an FTP account(if you decide if you do not need) and how to change password of an FTP account.
Additionally, you can create new FTP accounts from your control panel.
How to create an FTP account in Cpanel?
Log into cPanel

FTP

Login field- In the Login field, type the name of the FTP user. This will be your ftp account login
Password field- In the Password fields, enter a password which will be used to authenticate this FTP account.
Quota- Set a quota for the FTP account. Quota is the maximum amount of bandwidth the FTP user may use. If you leave the quota as unlimited, the FTP user will have the ability to use the total amount of bandwidth for the cPanel account.
 Directory field- In the Directory field, enter the directory you'd like user to have access to. If you enter "/public_html/", this will give full access to primary domain files.  If you enter "/", this will give full access to all the hosting files. Enter "/public_html/'mynewsite.com/" for an Addon domain. For example if you enter 'mynewsite.com' ,  this user can access the folder 'mynewsite.com' only. This user will have the ability to modify, delete, and create files and sub directories within this directory. The FTP user will not be able to navigate outside of the specified directory.
How to delete an FTP account ? 
Log into cPanel
In the Files section, click FTP Accounts.

FTP

Scroll down to section showing existing FTP users. You can delete or change password by clicking on corresponding links.

Delete FTP / Change password

Find the FTP account you want to delete, and click the Delete button to the right. Now you can see 2 options -Delete Account, or Delete Account and Files. If you're not sure which option to select, then choose Delete Account.
How to change password of an FTP account ?
Summary
Hope this short and easy tutorial was useful and gave you an idea what FTP is and how to create FTP accounts in a web host using cPanel.