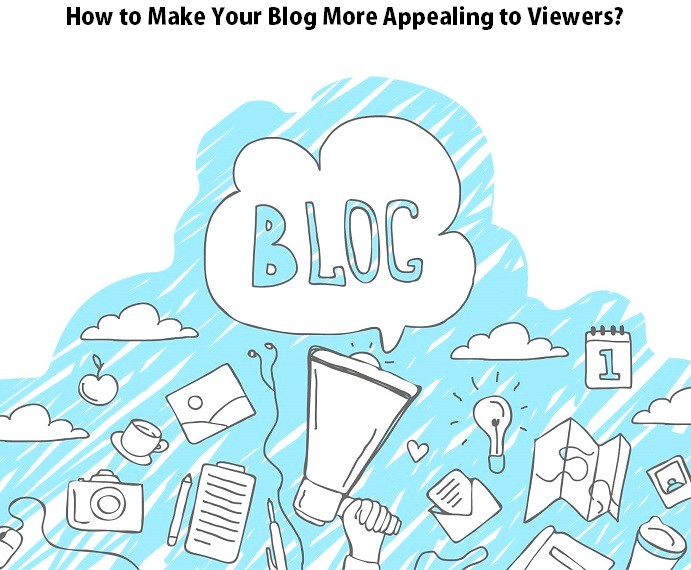 7 Surefire Ways To Make Blog More Appealing

Tweet This


It is easy to create a blog but very hard to see it successful with significant traffic.

We all publish blogs regularly and expect to see it viral with comments and shares. But at the end of the month, only a few turns out to be successful one.

It is like no one even noticed our beautiful articles that was made patiently while cutting sleeping time. A piece of virus seems to blow across the PC screen and feels so lonely before the screen on the World Wide Web. 

I observed this phenomenon happening very often with personal as well as company blogs. And it is not very difficult to see why.

In most cases you will be competing with thousands of other blogs to get attentions of the same number of readers.

And to stand out from those blogs, you have to produce something really exceptional.

Today, I want to share some of the smartest tactics that I have come across recently around the web.

None of these are hard to implement and all can have a significant impact on your traffic, links and shares.

So let's get started!
Share More Than Once
First, you should share your blog as much as you can.
Most of us forget sharing our blog contents after hitting publish button!
Our mentality is to share once and start researching on another one again. But what about the people who actually missed that initial communication?
However, this cannot be the right way of getting more traffic to your contents. 
So, a much better solution would be to share your content multiple times in a regular interval depending on the platform. For example, you might Facebook share and tweet your article as soon as you publish your content on your blog.
On the very next day, you can tweet it again. Probably in the following week, you can share that content on various social media again and so on.  There are smart tools for Efficient Social Media Management
Leverage Social Media – Add Share buttons
As social media are the meeting point for most of the people, you should utilize this platform to the fullest by including "Share" on Twitter, Facebook, Google+, Linkedin and StumbleUpon buttons on your own blog.
The easier you make that for the visitor to share your contents with their network, more likely they will to do so.
Including social media share is a onetime investment, but its dividends pay off forever. 
Create Interest With Engaging and Exciting Titles
Being human, we all judge books by their covers. Similarly, we  judge blog posts by their titles.
That's why it is very important to spend some time tailoring your blog title before posting. When you just start writing blog, a working title is good. Now start writing your content.
However, before publishing  it finally, come back to the title again and makes some changes to make it more engaging and truly nail your reader.  
Tip: Use a smart tool like HeadLine Analyzer to create an awesome title.
Get Influencers to Write for You
Articles written by  influencers can grow your audience exponentially.
As the influencers have plenty of social media followers, so reaching out to the large number of audience will be easier. 
Tip: Find an influencer who can share your content.
Make sure your content is SEO-friendly
A SEO friendly content has the greater chances of appearing in the search engine result. Try to identify the keywords for a posting and incorporate those words into your title and body of the post accordingly.  
Speak your audience's language
I have seen many blogs that sounds very monotonous.
When bloggers start their writing process, they use words that sound like reading a news paper rather than a conversation.
But you will get better results from both general engagement and also an SEO perspective, if you write for your site visitors instead of impressing High School English Teachers. 
Be Consistent and Don't Give Up
Well, by now you might be thinking that, following these techniques will develop a large number of following overnight.
But this is not true! Why?
Building a huge audience of loyal readers takes some bit of time. However, you have to stick to your plan and should not get discouraged by a slow start.
Growth and Branding takes a few weeks to kick in and is focused on growing your online presence and blog. 
Bio
This is a Guest post By JoomDev . JoomDev is a Web design and And Development company based in New Delhi, India. They are providing Joomla and WordPress Design & Development services. Along with the services, they are also developing Joomla Templates and WordPress themes.