Trying to sell digital products online? Let us guide you and cut down your research time.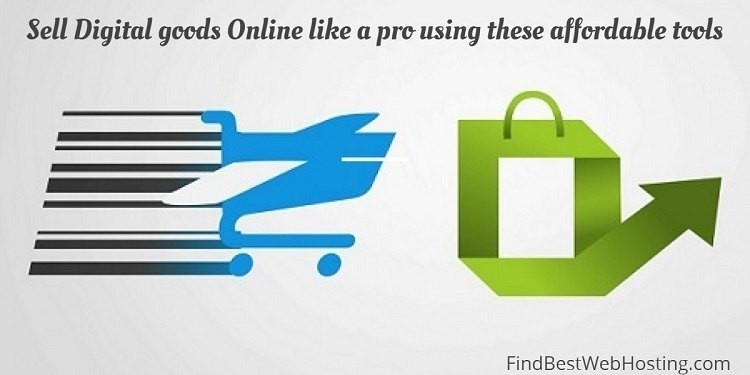 7 Awesome Tools To Sell Digital Downloads Online(Updated)
Tweet This
Selling digital/downloadable products, such as e-books, photos, music, and videos, software, templates, MP3 & PDF ect can be a very smart way to make money online. There are several options available to sell digital products.
Following is a list of website services that will let you upload your digital product(s) and they will give you a link where your site visitors can click and buy the digital product than can then be downloaded.
The software will take care of providing the user about downloading and sending the email to the customer and so on. These tools can help you setup a digital goods store.

PayLoadz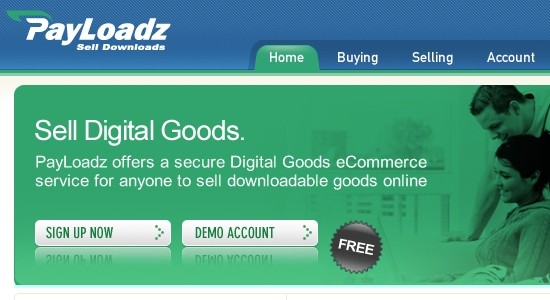 PayLoadz provide a service to sell downloadable items such as software, eBooks, music, movies, digital art, manuals, articles, certificates, forms, files, and more. You can upload the products to their server and an automated service delivers your products to your customers instantly after payment.
DPD
DPD will provide a "buy now" and "add-to-cart" buttons and after the customer complete the payment, DPD will automatically deliver downloadable products to them. Products are hosted by DPD and are protected by download security controls to prevent unauthorized download.
Fetch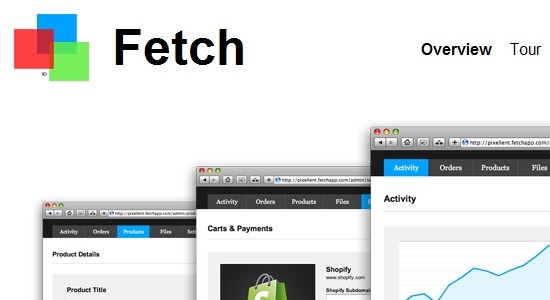 Fetch is a digital delivery application that let you sell digital goods like music, videos, photos, artwork, themes, e-books, PDF's, files, forms, software, or any type of downloadable product. Download links are delivered immediately after their payment is completed. Once orders are in the system, you can manually expire, reopen, edit, or delete them.
Bluesnap.com (Plimus)
Bluesnap is a great choice for selling digital content such as music, video, ebooks and informational manuals, online tuition, online television, as well as online services such as web hosting, Internet-based applications and traditional service offerings. Plimus pricing model depends on the amount of sale you make through you site.
E-Junkie – Sell Digital Products Online With Paypal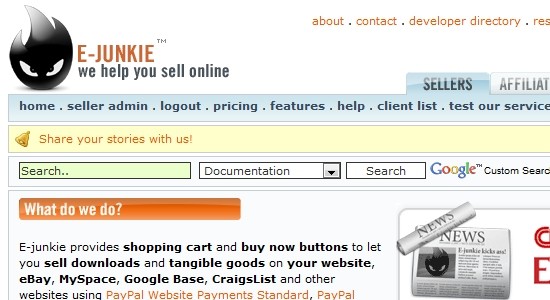 With E-junkie you can set everything up in 4 steps.
Just set up a PayPal business account,set up an E-junkie account, upload your product and get the button code,paste the code into your site next to the product.
You can store your files securely on their server ( or your server) and they will issue each buyer their own unique, secure download link after their payment is completed.
These secure links will expire after the maximum number of download attempts and hours you allow for the product. Each buyer's copy of your PDF eBook file can be stamped a unique way to discourages sharing and this will allow you to identify who shared your file. E-Junkie provides multiple payment choices for buyers.
There is no bandwidth limit, transaction limit or transaction fee.
FastSpring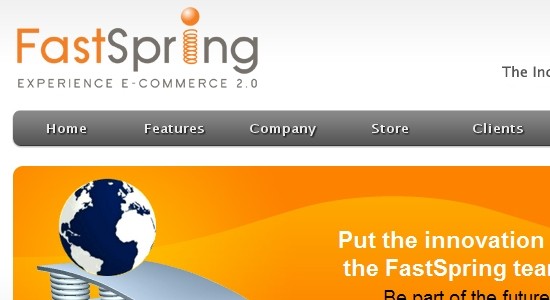 Main features: Branded, Fully-Customized Order Pages, multiple Customer Payment Methods, Subscription Management & Recurring Billing for SaaS, Mobile-Optimized Order Page Styles for iPhone, iPad, Android, Visual Sales Reports ect.
Content Shelf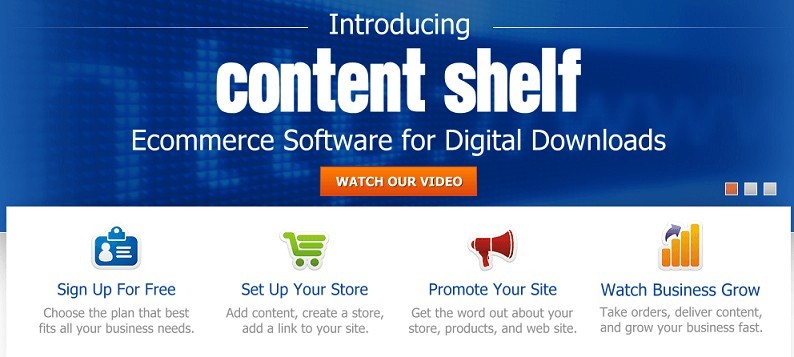 You can sell ebooks, music, video, art work, software applications or anything digital from websites, blogs or social media pages. Product will be delivered immediately after purchase. You can sell digital products as downloads or as a subscription membership.