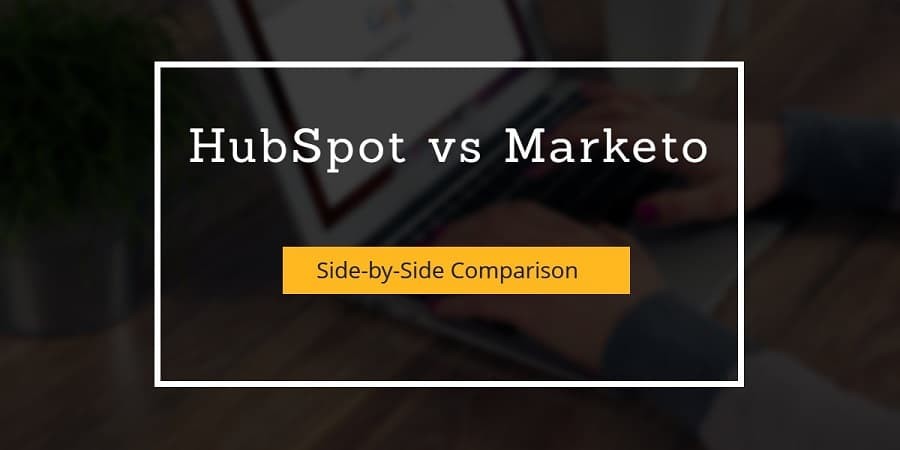 HubSpot vs Marketo: Side-by-Side Product Comparison

Tweet This


The discussions around marketing automation may have been there for a long time, but its adoption is relatively a new phenomenon.

Stats: In 2015, only 10% of the businesses were using an automated marketing tool. However, if you compare it with today's scenario, you will notice a massive difference. Currently, nearly 75% of marketers use marketing automation technology and tools.

Predictions: As per predictions, this industry is likely to become $25 billion worth by 2023, which depicts a 120% boost from 2017 when it was only $11.4 billion. Nevertheless, it is still a long journey for the marketing automation vendors to establish their name successfully.

While Everyone claims their products to be the best, companies also prefer to choose from a few top-class platforms only, which makes it even more complicated to make a quick decision.

HubSpot and Marketo:  For instance, if you have heard of HubSpot and Marketo, you can immediately comprehend what it means. Both these cloud-based features are popular with customers and enjoy loyalty. They contain similar functionalities too. But are they the same thing? How do you find it out?

Let's learn about each of them independently and compare them with one another for a better understanding.
Overview of HubSpot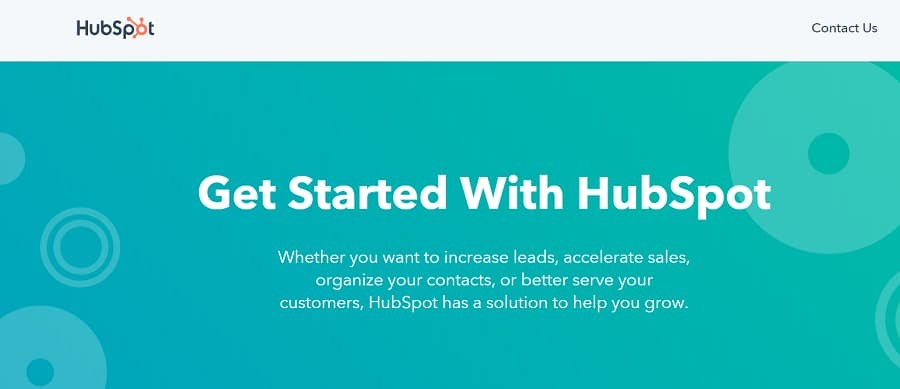 It is a cloud-based marketing platform for inbound marketing and sales. With it, you can increase traffic, conversions, etc. From web hosting to blogging to email marketing to engagements, you can achieve it all with this simple platform.
It helps you build relationships with leads and customers based on the analysis of the campaigns and user behavior. You can categorize this tool into four – marketing, service, sales, and CRM. Each division has some unique features.
Marketing hub helps you with landing pages, social media, analytics, SEO, emails, blogs, etc. With CRM, you can follow leads and customers without having to maintain a separate contact list. The Sales tool allows you to handle, engage, and track your prospects. And, the Service tool facilitates live chat, customer feedback, and other such things for better relationship management.
Overview of Marketo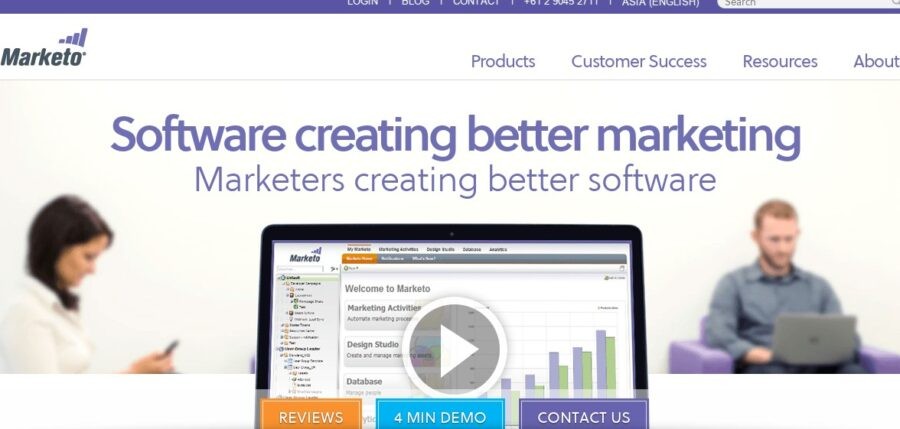 It is an enterprise-level platform where every feature is independent so that you don't have to face any hassle.
Over here, you get to use several apps, such as marketing automation for campaigns, account-based marketing for important accounts, email marketing and mobile marketing for customer engagements, social media for a wider reach, etc.
Other than these, it features digital ads, web personalization, marketing analytics, content AI, and sales engage.
Such feature richness allows this platform to help you with your marketing endeavors through and through via automation. It doesn't have a dedicated CRM app, but since it is compatible with a lot of third-party platforms, you can integrate it with any one of them and fulfill your requirements with ease.
Which one is better?  Marketo or HubSpot?
Both can seem to be the same on the surface, but there are some stark differences between them.
Marketo leans towards engagement marketing, whereas HubSpot towards inbound marketing.
Marketo is mostly useful for B2B players and enterprises, while the other one has a more customer-centric focus.
That said, let us a do a side by side comparison.
Modules: HubSpot vs Marketo
Marketo: There are five main modules in Marketo, including lead management, email marketing, mobile marketing, consumer marketing, and customer base marketing. You can get individual apps or all of them as you may need. Then, these are available in different packages, such as basic, pro, elite, and enterprise. Basic is mainly for small businesses. Although it offers customization options, some companies like to go with a unified system more.
HubSpot: In HubSpot, you get all the features and functionalities in one place with CRM and sales as add-ons. You get to choose from the scales of free, starter, basic, professional, and enterprise. Usually, CRM remains free with this, but the pricing of the Sales hub can vary. Small companies can find this option more useful due to its affordable pricing at the entry-level.
User Friendliness: HubSpot vs Marketo
The custom solutions of Marketo may need some level of IT expertise for handling them. If there is an MA expert or a marketing technology person with experience in MA, you can have a smooth run with it and enjoy the features. However, if you are new to marketing automation, then HubSpot can feel more intuitive and straightforward.
Analytics: HubSpot vs Marketo
For a successful marketing campaign, you depend on data and insights about content, customer behavior, interactions, and deliverables. If your automated marketing tool doesn't give you analytics, you cannot benefit from it much. However, both HubSpot and Marketo contain this feature. You can use them for detailed insights into data points and check the progress of your campaigns. You can also extract reports.
Nevertheless, when it comes to deciding between the two, you can say, Marketo performs better than the other. Its analytics are stronger and visible. You can map your marketing campaigns against revenue fluctuations and, thereby, estimate the near-perfect outcome. Since it can reveal customer behavior and content performance, CRM data, and others, you can predict the nature of your campaign and design one based on the observations.
CRM: HubSpot vs Marketo
There is a close connection between customer relationship management and marketing automation. It is this reason why companies prefer marketing automation or CRM solution that can integrate with the other effortlessly. HubSpot offers CRM and can work well with third-party apps, also, such as Salesforce, SugarCRM, and so on. But Marketo doesn't have a built-in CRM feature. It can, nevertheless, work well with many reputable third-party CRM solutions.
ONBOARDING Procedure : HubSpot vs Marketo
Neither one of the companies tells precisely how the onboarding procedure functions, yet they do list the help one will get with their bundle.
HubSpot: For HubSpot's Endeavor bundle, one will have the help of a Senior Client Achievement Chief, Senior Execution Expert, specialized help with the arrangement and joining of other showcasing innovation, a direction in actualizing one promoting effort, access to the HubSpot Bolster Group, and access to the HubSpot Institute Group's assets.
Marketo: For Marketo's Dispatch Pack execution bundle, one gets innovative administrations to support, hands-on preparing, one on one counseling, and help with set up and setup.
Pricing: HubSpot vs Marketo
The two organizations have a three-level evaluating framework, and underneath have recorded their base costs. With HubSpot, I have incorporated their onboarding expense as their site states it is a necessity. Marketo doesn't express an onboarding expense; however, on the off chance that you take a gander at the value differential, it is likely simply prepared into their month to month charges.
HubSpot
Fundamental: $200/month with $600 onboarding charge
Professional: $800/month with $3000 onboarding charge
Venture: $2400/month with $5000 onboarding charge
Marketo
Sparkle: $895/month
Standard: $1795/month
Select: $3195/month
Alongside these costs, extra charges may apply for additional highlights. Watch out for your needs and take the pre-deals procedure to comprehend where you might be upsold and accordingly end up with a bigger bill than you may have planned.
Web-based social networking : HubSpot vs Marketo
Web-based social networking mechanization is vital when attempting to stay aware of clients and making new leads.
HubSpot: HubSpot's web-based life robotization takes a portion of the warmth off your group and furnishes them with accommodating devices to make your web-based life crusades consistent. Clients can utilize the distributing apparatus to plan Twitter, Facebook, Google+, and LinkedIn posts. Use HubSpot to make focused on email cautions to all the more likely draw in with clients. Clients can make records dependent on makes reference to, retweets, hashtags, and watchwords to tweak your commitment. HubSpot additionally gives clients the alternative to following internet based life ROI with simple to tweak detailing.
Marketo: Marketo makes it simple to incorporate your online life stages with your present promoting efforts. The online life application enables clients to effortlessly fill in point of arrival frames by method for their internet based life profiles. Marketo enables your group to make altered social advertisements with the Ad Bridge offer. This enables you and your group to comprehend clients' inclinations and commitment to make better, increasingly customized advertisements to build your ROI.
Conclusion: What do we recommend?
After having an overall knowledge about each of these platforms and their differences, you can conclude that HubSpot is an ideal solution for small and medium businesses, which don't need deeper understanding as an enterprise.
However, for a B2B company, which requires custom solutions for aligning engagement with business objectives, Marketo can be a perfect fit. In terms of price and design of these systems also, HubSpot can be the right decision for a smaller brand and Marketo for a large organization.
Author bio –
Jack Dsouja has worked as an editor and writer for more than 10 years. He enjoys mentoring young and upcoming writers.
To get a clear vision of HubSpot vs. Marketo and which one can meet your needs well, let's dig into their differences a bit – HubSpot vs. Marketo.
To find out more about web design, SEO, Social Media, Marketing, Business, UI/UX visit Bigdropinc.com