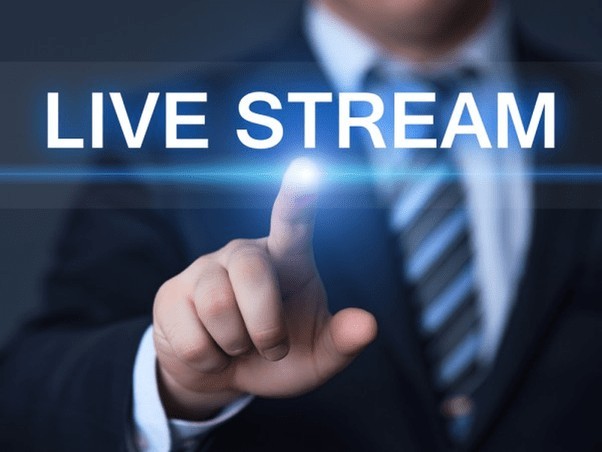 Live streaming Guide and Monetization in 2018
Tweet This
Did you know that live streaming market size in 2022 is an estimated US $4730m?
The characterization of TV broadcasters, live streaming providers and content producers is undergoing a series of transformations to conform to changing desires of viewers.
The uber-new generation video consumption is best described as: Anytime, any live streaming platform and anywhere.
Opportunities for video streaming platforms are many.
Interestingly, the challenges are many too. Right from forging quid pro quo nexuses to identifying audiences, live streaming providers have to address many things.
Live Streaming Market Size
According to Statista, revenue from Transactional Video – On – Demand (TVoD) services is US $4044m in 2018.
The portal vouches for a healthy CAGR of 4% YoY from 2018-2022.
A simple calculation reveals that the market size in 2022 is an estimated US $4730m.
So, how's the scenario in the US?
As yet, revenue from TVoD is US $2091m.
This means, US accounts for as much as 51% of the global market. In the US, the user penetration is 26.1% which is way more than the global value which currently stands at 5%.
OTT also include SVoD i.e. Subscription Video – On – Demand. Here is a table of information on its size.
| | |
| --- | --- |
| Worldwide Revenue from SVoD (2018) | US $14042 m |
| Worldwide CAGR (2018-2022) | 7.4% |
| Revenue from SVoD in the US (2018) | US $7256 m |
| SVoD Penetration rate in the US (2018) | 25% |
| Estimated SVoD Penetration rate in the US (2021) | 30% |
The numbers beg the question- What's fueling the landscape in the US?
To a very large extent, there are three factors:
Technology
Content
Audience Behavior
Live Streaming Technology and Formats
Adoption of live streaming platforms such as internet streaming boxes, gaming consoles and internet connected TVs is a driving change fueled by technology.
Examples of popular internet streaming boxes are Amazon Fire, Roku and Nexus Player.
Consoles such as Xbox and Play Station are popular among gamers.
Twitch is a live streaming platform popular amongst the community of gamers. It attracts more than 100 million unique monthly visitors.
OTT video consumption has been revolutionized by smartphones.
For all intents and purposes, mobile traffic is expected to grow by a factor of 10x between 2014 and 2019.
Cable TVs are fast vanishing from households.
Netflix, Amazon Prime, Hulu etc., are known for new-gen broadcasting which is not confined to just one device.
Netflix is investing a lot of moolah to build its own production studios. It's forging partnerships with ultra-premium hotels to tap high paying audience.
Geo-targeted content is the next big thing.
Cloud media processing and cloud based SaaS (Software – As – A – Service) models are being used to distribute content and initiate efficient ad models.
A flexible cloud architecture can boost operational efficiency and bump up monetization.
More often than not, sports viewers are reluctant to re-subscribe to live sports streaming services. This reluctance can be attributed to an array of factors such as low latency, poor buffering, low quality picture, etc. All such factors affect users' QoE –Quality of Experience.
The industry is aware of such concerns and hence, live streaming providers and video streaming platforms are resorting to CMAF – Common Media Application Format.
CMAF reduces OTT latency and strives for pristine video quality. 4K streaming is being offered by the biggies- Netflix and Amazon. YouTube too is offering 4K live streaming for standard and 360 degree videos.
Another technological trend worth mentioning is the dominance of HTML 5.
About two decades ago, Flash was introduced. Today, many live streaming providers are distancing themselves from Flash. iOS and Android no longer support Flash.
Besides, Flash is prone to quite a few security perils. Of course, there are shortcomings with every technology.
However, HTML 5 is faster, secure, light weight, compatible and better than Flash. And most importantly, it's open source. Live streaming businesses benefit a lot.
Content
Content acquisition and content creation are the two foundational tenets on which Netflix operates. Netflix spent an overwhelming $6 billion to create and acquire content.
It's keeping its audiences busy with comedy specials, originals, documentaries, TV shows and movies.
Amazon is trying its best to challenge Netflix in its own characteristic way. Disney's acquisition of Fox was truly historic and rumors are rife that Netflix is under the radar of Apple.
In countries such as India where audiences are diverse, vernacular users outnumber English internet users.
Regional content will dictate the industry. Amazon has realized this fact and hence, it houses a variety of Gujarati, Bengali, Hindi, Telugu and Tamil content.
Netflix is yet to make its presence significantly felt in China and India.
Netflix and Amazon are pumping millions and millions of dollars to learn and understand the viewing behavior and pattern of audiences.
Data analytics and AI technology throw useful insights thereby allowing live streaming platform and video on demand platform serve audiences better.
Audience Behavior
Though it's tough to classify the audience, here is an earnest attempt.
The three categories of audiences are:-
Binge Watchers
Casual Streamers
Content Cognoscente
Audiences are familiar with social networking platforms such as Facebook and Twitter.
They are acquainting themselves with live streaming equivalents- Facebook Live, Periscope etc. In 2017, Facebook added Facebook Watch tab. Twitter sealed quite a few content deals.
YouTube was in news for its own streaming TV service.
Also, audiences like to watch ad-free and un-interrupted video content. They are willing to spend quite some money to access ad-free live streaming content
Live Streaming Monetization Models
There are five monetization models.
Subscription
Pay Per View
Purchase
Advertisements
Freemium to Premium Conversion
Let us see details of each monetization model:
1> Subscription:
This monetization model works well for video streaming platforms such as Amazon Prime and Netflix because they house a huge library of old movies and TV shows. SVoD market throws a plenty of challenges.
For instance, Netflix and Amazon invest huge moolah to acquire Digital Content Rights.
Also, they spend a fortune to acquire subscribers. For beginners and amateurs, acquiring a pool of subscribers and content is a Herculean task
2> Pay Per View:
More often than not, this monetization model is used by cable companies and services such as iTunes. iTunes uses Download- To- Rent model.
This model is all about encouraging customers to pay on an incremental basis. New movies and releases can be monetized attractively by using this model.
3> Purchase:
EST (Electronic Sell Through) monetization model is often employed by content owners of recently hit movies and TV shows.
Of course, it's all about charging the audience a premium while the talk about the new releases is still positive.
The monetization model of Google Play Movies is EST.
4> Advertising:
Mobile advertising is gaining a lot of traction. Traditional TV ad placements will soon be replaced by OTT ad placements.
OTT platforms are capable of understanding the consumer behavior.
Hence, advertisements across various platforms can be refined and strategically pitched in accordance with genres, age groups and ethnicities.
5> Freemium to Premium Conversion:
Live streaming providers give free access to a small portion of their live streaming shows. Audiences have to upgrade to watch the complete portfolio of shows.
Summary:
2018 is all set to witness many more changes. Experts are closely watching the impact of AR and VR on live streaming.
Will live streaming providers accept payments in bitcoin and other crypto-currencies?
How is blockchain going to influence the VoD market?
There are many more questions to be answered.
Keep watching this space to learn more about live streaming. Cheers!
Do us a favor and please take the time to share this article 🙂