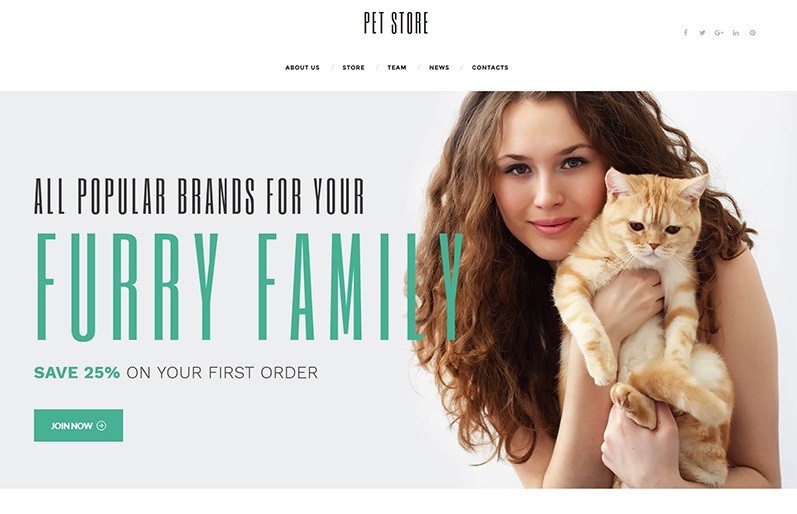 10+ Minimalist WooCommerce Templates to Keep Your Website Fresh and Modern

Tweet This


Since the motto 'less is more' appeared first, web designers agreed it's time to turn the tables. And their first goal was to improve the user experience. From that moment, clean, attractive and minimalist ready-made solutions started making waves. Want to add interest and attention to your pages? With the Minimalist WooCommerce Templates below, the possibilities are almost endless. .
K.I.S.S. – When making a choice, focus on the one that promises to 'keep it simple, stupid'. The era of flash and loud designs is gone, today flat and minimalistic approach is a new sheriff in the town.
Mobile-only – Even though most ready-made templates promise to respond to any device, that isn't always true. Avoid ready-made templates that don't guarantee an excellent mobile UX.
Vast functionality – Always opt for a design that can enhance the user experience. As a result, you can turn more traffic into leads, sales, and revenue.
Support – Only the best ready-made templates come with 24/7 customer support. It's hard to believe but finding the one with developer support may be fantastic. So, choose wisely.
And the last thing, minimalist websites don't get outdated. Now, pull yourself together and enjoy it.
10+ Best Website Templates with Minimalist Approach
Kanashop – Minimalist Furniture WooCommerce Theme
Are you trying to get more foot traffic? The tried and true way is to focus is on your appearance. Attractive, clutter-free and fresh, Kanashop is a true bounty. Moreover, it's one of those best selling website templates you can't miss out on. It's second to none for furniture or exterior/interior design companies. Take advantage of its clean and minimalist layout to funnel customers to the right places. Indeed, mobile-friendly and SEO optimized, Kanashop is nothing but the best. Is web design not your cup of coffee? Fret not, the powerful page builder will make things easier.
WooCommerce integration;
Revolution Slider;
WPML support;
Product Quick View, Product Compare and Ajax Wishlist ready;
Cross-browser compatible.
Haat – Minimalist WooCommerce Theme
Transform your retail store online image from a boring online catalog to a lead-generating tool with Haat. It's a perfect choice for a portfolio, creative agency or personal web projects. Bundled with eCommerce options, Haat makes it easier to promote and sell anything you want, be it works, services, products or skills. Which one of 4 pre-designed homepages lights your fire? In fact, it's a great way to save a ton of time and effort. Besides, you can play around different header styles, menu designs, and footer options. Don't fret, no coding issues are needed. With Haat, building a modern site is nothing all that difficult.
Multipurpose;
Mobile-friendly and SEO optimized code;
Easy to install and customize;
Theme color switcher.
Hidro – Minimal eCommerce Website Template
When you're looking for best selling websites templates, what is your end goal? Do you want to doctor up your online image or build a brand new site? No matter the purpose, Hidro could be a great starting point. Designed for eCommerce projects, Hidro can make your online store the best in the business. Online shopping is only enjoyable when it is easy to navigate and browse without digging and searching through unrelated items. Just because Hidro is neat and clean, make sure browsing your site is a complete pleasure.
6 pre-designed homepage layouts;
Mobile-friendly and optimized for SEO;
Bootstrap framework;
Multilingual and multi-currency support.
Rayko – Minimal Multi-Concept WooCommerce Theme
If you still, don't have a website, then it's time to create one. Think of it as a unique way to advertise your business. With Rayko, it's easy to build an eCommerce site that can entice your visitors to buy from you. Being a premium solution that differs from the other website templates, Rayko comes with almost unlimited customizability. Thanks its optimized code, your competitors won't bury your business on search result pages. So, stay strong and visible to anyone on any type of modern mobile device.
Bootstrap framework;
WooCommerce integration;
Visual Composer;
Revolution Slider;
Tons of design elements & ready-made layouts.
Outside – Minimalist WooCommerce Theme
Whether it's a furniture or clothing store, your online image is a visitor's first impression of your business. Thus, cracking design, full-functionality, and intuitive navigation can affect whether a potential customer will stay with your business. Have you experienced Outside? If not, the time is now. Even though it's one of the best minimalist designs on the list, it's not the only reason to give it a try. The best thing is that its clean layout fits all kinds of eCommerce websites right off. Change things and mix page layouts to give your web project a bit of extra vibe.
Bootstrap framework;
Responsive layout;
Newsletter Popup;
Cross Browser Optimization;
WooCommerce support;
Ajax cart.
Woostroid2 – Multipurpose WooCommerce Theme
What is the best thing about Woostroid? Well, once you go for Woostroid, consider you've won a jackpot. Can you find another eCommerce concept that comes jam-packed with such an abundance of features that go above and beyond? Fat chance. On top of that, it's built with Elementor, so your site-building journey will be nothing but fun. Indeed, it fits multiple eCommerce purposes and doesn't limit you in possibilities. Once your visitors are impressed by the first sight, the impact will be easy to measure. Responsive, WPML ready, licensed under GPLv.3, what else could you dream of?
Elementor page builder;
Multipurpose;
Responsive and SEO optimized;
Multiple web forms;
Instagram Board;
Newsletter Popup;
Compatibility with Jet plugins;
Product Carousel.
Boombag – Apparel ECommerce Modern Elementor WooCommerce Theme
Nothing is better than a website that makes a profit despite existing competition. Maximize your effectiveness with Boombag and let your business get ahead of the competition. Clean, attractive and clutter-free, it comes with a modern design and a convenient interface. Also, don't stop yourself from creating new page layouts without anyone's help. When it comes to the plugins compatibility, no other solution can offer the same power. Give Boombag a chance to turn your site from a good one to great.
Elementor page builder;
Alternative module layouts;
Compatibility with a set of Jet plugins;
SEO optimized and responsive;
WPML and Ecwid ready.
Unzo – Apparel Shop ECommerce Minimal Elementor WooCommerce Theme
No matter your niche, prospects expect your website to be dynamic. Nothing could be simpler with Unzo. Designed for clothing and fashion projects, Unzo can help get you started. Even with minimal programming skills. That's the power of Elementor page builder that can help you skip a lot of the time-consuming work. Clean, clutter-free and fresh, it comes with plenty of whitespaces to give elements room to breathe on the page. Indeed, jam-packed with Jet family plugins, your site is more engaging and interactive. Ready to give Unzo a try?
Elementor page builder;
WooCommerce integration;
Compatibility with Jet family plugins;
Product Quick View;
Newsletter Popup.
Krona – Electronics ECommerce Classic Elementor WooCommerce Theme
When a visitor comes to your site, it's important to make it visible why he/she needs you. Whatever your expertise lies, wow your visitors at once and give them a reason not to leave you. Add interest and attention to your pages with Krona. Keep your site competitive in today's fast-paced marketplace and the impact will be easy to measure. In addition, Krona saves you from a ton of tricky coding issues and speeds up your work. Thus, you create new unique page layouts on your own with no headache. Indeed, optimized for the best SEO practices, Krona can help keep your website's ranking top and safe.
Elementor page builder;
Commenting system;
Ecwid ready;
Responsive and SEO optimized;
WPML ready;
Cross-browser compatible.
Nosus – Shoes ECommerce Minimal Elementor WooCommerce Theme
Want to maximize your profits with a branded website that wows? Nosus could be a win-win solution for presenting your online store more appealingly. Whether you want to sell branded shoes, clothing or accessories, Nosus doesn't limit you. Don't stop yourself from customizing Nosus according to your taste and needs. Go on and create new unique layouts, showcase stunning product images, introduce your team, and build trust with your prospects. To add a bit of interactivity, a set of premium Jet family plugins will come to your aid. Apart from that, it's responsive, optimized for SEO, and WPML ready. To learn the possibilities of Nosus, there's only one way – to give it a try.
Elementor page builder;
Commenting system;
Cross-browser compatibility;
MailChimp template ready;
Ecwid ready.
Elenex – Gadgets ECommerce Classic Elementor WooCommerce Theme
People will visit your website using their phones, tablets, and desktops, so your website should respond to any device that exists now. Mobile-friendly and optimized for speed, Elenex is worth exploring. Indeed, tons of eCommerce options allow you to turn your passion into a profit. Don't fret if you haven't sold a thing yet. Tons of eCommerce options will help light the fire under your business. All you need is to poke around theme settings. Now go and add a character to your e-store with one of the selling website templates out there.
Elementor page builder;
Responsive layout;
WooCommerce compatible;
SEO optimized code;
Cross-browser compatible;
Commenting system.
Alegria – Wedding Salon Elementor WooCommerce Theme
If you're into the wedding industry, having a website that wows your prospect is a must. Alegria is one of the best website templates that can help tell the story of your brand more uniquely. Whether you want to make a wedding album or present your wedding salon, Alegria could be your smart bet. Elegant design, robust functionality, and intuitive layout make Alegria one of the best solutions out there. Also, it's easy to get your hands into web design and wow your prospects with creative design. Besides, you can give your website wings it needs to win the hearts of a new culture. Despite the existing competition, your website has a chance to shine.
Elementor page builder;
Responsive layout;
Compatibility with premium Jet plugins;
SEO optimized code;
Ecwid ready.
Pets – Supplies WooCommerce Theme
When it comes for the website templates for pet shops projects, PetStore sticks out a mile. And GPLv.3 License is one of the perks that make PetStore worth investment. Also, it's WooCommerce ready, so selling online would be as simple as that. Jam-packed with stunning Banner Grid, PetStore allows you to present new offers & promotions with 6 eye-catching banners at the same time. Are you sure that your products stand out from the rest in the market? Then add a more ravishing look to them with the help of Product Badges, Product Carousel, and star rating. Let your users enjoy a quick product view, add them to the Wishlist and compare. Did I mention that PetStore is free?
GPLv.3 License;
Parallax;
Responsive and Retina ready layout;
WPML support;
Cherry Framework 5;
Ecwid ready.
Wrapping Up
As you can see from the descriptions above, these hiqh quality minimalist woocommerce templates are a good choice for any WooCommerce store. Don't waste time imagining what the finished product will look like. Pick one of the solutions above and customize it to your requirements.
As a result, you end up with a site that looks unique, which is great. So, when you need to start small and grow from there, ready-made solutions should be high on your list. Otherwise, you waste time and alienate a large chunk of prospects looking for you online. At the end of the day, you'll be able to create a front-porch of your business that is clean, simple and attractive.