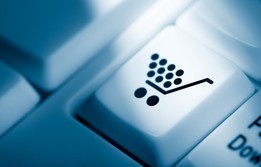 Most Essential Features of a Shopping Cart you should know

Tweet This


If you are planning to sell anything online, then you need to add a shopping cart into your site. An online Shopping Cart is similar to the shopping cart we use in local grocery store.

It is a way to display a list of products available, show the product details, and let the customer select the things they want, pay online and manages their online transactions.There are hundreds of Shopping cart software that you can choose from. Having a simple, efficient and user friendly shopping cart will bring more  sales.

Elements that are critical to a shopping cart should be
Website wizards
Merchant tools
Shopping features
Payment option
Shipping and taxes configurations
Statistics and security
Here is a list of most important shopping cart features to improve the shopping experience for the consumer and to make it easier for the merchant.
Good product displayA shopping cart application should display the products with photo thumbnail, name of the product, price, purchase button, as well as additional metadata like reviews, ratings, etc in a multi column grid.
Product Reviews
It is a fact that above 70% internet shoppers would like to hear the feedback from past customers. So it is important to provide an option to leave reviews as well as read previous reviews.
Easy NavigationIf you have easy navigation menu that divides products into rational sub-categories, shoppers will be able to find what they're looking for and thus improve their interaction with the site.
Simple checkout process
After selecting the products, online shoppers are interested in completing the check out step as quickly as possible. This is a fact. They may be looking for Single-Page Checkout or Fast Checkout.
Good product Search
It is important to allow your users to search the product names in your product database file.
Show the cart contents and total amount you owe
The users should be able to view the shopping cart contents and he order total no matter where you are in the website.
Coupons and Discounts
Providing coupons in your store helps you make more sales. Your Shopping Cart should have option to create and monitor store coupons.
Shopping Cart Software SEO Features
Search engines will play a critical role in all Internet traffic. Shopping cart should have built-in high quality SEO features that help to rank better in Google search results.
Product Import and Export
The Product Import and Export from the admin panel allow great flexibility and convenience. If you have an eCommerce website with thousands of products, a large amount of work involves in modification of product data. Whenever there is a need to make bulk changes, simply export, change and import again.
Analytics and Sales Reporting
Analyzing your sales and customers report key to the success or failure of your eCommerce business. Shopping cart software should give you information about your store performance, monthly sales report, top products reports, low stock level reports, most searched keywords, product reviews report, coupon usage reports ect.
Easy Integration with Third Party Solutions
Reader's choice for Best Shopping Cart
Undoubtedly, we can recommend Shopify, which covers all the features above. Shopify is very intuitive to set up and use. There are a tons of options to customize your Shopify store.
You may also want to read a detailed Shopify review, that covers features of Shopify.