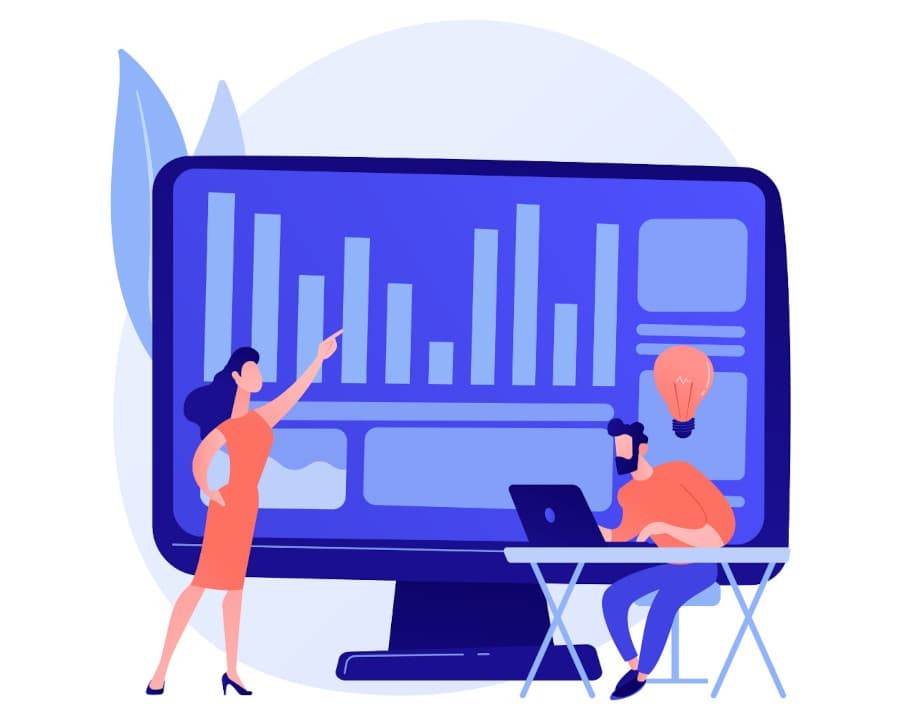 7 Smart Tips to Personalize and Humanize Your WordPress Website
Tweet This
Whether you're a regular at Amazon or you have started using Netflix more than usual (justifiable considering the circumstances), you have probably noticed a trend that makes these two global services so customer-centric: their personalization efforts.
The suggested up-sells and cross-sells you come across when browsing Amazon and the movie and show previews you get on Netflix are highly customized based on your own search preferences.
If you're a fan of comedy shows, and horror movies started popping up as recommended, you'd probably be annoyed, wouldn't you? You're not alone. Up to 74% of customers are irritated when the website content isn't tailored to their preferences.
In line with the same logic, over 90% of customers state that they will rather buy from brands that offer relevant recommendations.Numbers also indicate what personalization truly means in the eyes of the customer:
Being treated like a person as opposed to a number.
Personalized recommendations and promotions.
Transparent, activity-based personalized content.
So, how do you embed all of that into your WordPress website and monetize it? Here, we'll cover a few core strategies to help you increase your site's personalization, give it the look and feel that your audience will love, and ultimately boost customer loyalty over time.
1. Publish and entice customer reviews and testimonials
We are surrounded by variety and knowing that we can always find another product or service in a matter of clicks makes it difficult for brands to appeal to us. Publishing previous happy customers' reviews and testimonials directly on your site allows you to put social proof to great use and allow others to be your brand ambassadors.
The presence of customer reviews gives your brand a more human, relatable tone of voice, and provides an invaluable perspective to a potential buyer who has yet to be convinced that you're deserving of their time and money.
Solicit customer feedback on a regular basis and ask them for permission to publish their testimonials next to specific products they have purchased.
Add star ratings so that visitors can immediately see how your brand is perceived even before they choose to read reviews.
Have a dedicated page for testimonials in case they want to read more thoroughly about how your previous customers perceive you.
Publish images of customers using your products to showcase their real-life implementation.
Use video-based reviews and tutorials made by your customers, to humanize your brand even more.
2. Use data to provide relevant recommendations
The only way to create personalized WordPress experiences is to listen to your customers and, quite literally, follow in their footsteps. Thanks to a slew of digital analytics tools that are connected to your website, you can collect visitor data and craft actionable reports based on the information you discover.
Data is your only way to fully comprehend the needs and preferences of your visitors, and how they peruse your site speaks volumes of those needs.
Location and time information can help you tailor everything from your greetings (saying "good morning George" instead of "good evening"), to customizing the offers you provide (a US-based visitor will appreciate something Christmas-related during the holiday season).
Their demographic traits will allow you to leverage their preferences in presenting your site and its content to other, similar visitors.
Recognizing repeat visitors allows you to provide personalized recommendations (prompts such as "you might also like this product" or "people who have purchased that might also like this", or "a bundle containing your product is now on sale").
Visitors' interactions with your site can tell you a lot about their preferences, which can then allow you to customize recommendations for many others.
Personalized discounts go a long way to inspire trust, motivate them to stay longer on your site, and entice engagement.
3. Let your domain and brand tell your story
Personalizing your website sometimes means using your personal brand to tell your story and build your professional authority in your field of work. If you are a one-person show, so to speak, and you're using your skills and education to provide a unique service or product, then your own name can be extremely helpful in making your website more relatable.
Weave your name or nickname into your domain name to make it more humanized and personal.
Use a personalized .me domain name that can also double as a CTA, such as "buy.me" or "visit.me", which will help entice action and inspire trust due to the reliable and trusted extension.
Make your domain name short and memorable, easy to type and pronounce, so that all kinds of visitors can find you easily.
Let the logo work together with your domain name and your brand name – allow the design to embody personalization and give your personal brand a visual edge that will appeal to your audience, too.
4. Give your content a personal touch
As you already know, personalization today goes well beyond using your customer's first name as they visit your site or receive your emails. Brands now go out of their way to deeply personalize their brand experience – just look at how Coca Cola does that with personalized products, allowing customers to add their names to the bottle.
Although you might not offer products that are personalized, your website's content should at the very least be tailored to your visitor's preferences and expectations.
Use images and videos with humans to showcase how your brand works or how your products are used.
Provide location-specific product details or service information that will be relevant to your visitor.
Make sure you don't promote products or services that aren't available in the location of that visitor.
Feature blog posts and other content that each visitor will find useful and helpful. This will become all the more possible if you utilize the data from previous customer purchases or their social media footprint.
5. Engage your AI-based chatbots
From email automation, social media posting, all the way to managing your security, WordPress automation has become one of the simplest ways for a brand to reduce the number of menial tasks while still leveraging personalization.
One perfect example is the use of chatbots on your WordPress site, the easiest way to reduce your customer service team's workload while providing visitors with personalized service and assistance.
Use chatbots to personalize the type of questions you ask your visitors to get more information and understand their experience. This is why an individual will feel heard and valued when visiting your site.
Chatbots can easily leverage every visitor's footprint on your site to recognize their interests and provide relevant suggestions and recommendations.
You can tailor the language your chatbots will use so that each visitor feels heard and understood.
Let your chatbots provide personalized advice to your visitors to create a bond between them and your brand.
6. Make the most of geo targeting
When you run a global business, you know that not every customer will be impressed by the same landing page or the same information you offer. This is where utilizing geotargeting can help tailor the content you present on your site depending on your visitor's country or IP address.
Offer translations into the target languages of your most frequent visitors.
Make your discount offers relevant to the local holidays, such as Thanksgiving in the US.
Let your CTAs speak to the local audience in a tone of voice and with a level of familiarity they'll appreciate.
Offer reviews created by customers from the visitor's location.
Make sure to be transparent as to any location-related limitations with your service or product shipping. If they find out that you don't ship to their location only after they go through the entire process, they are bound to get upset.
Provide notifications and prompts that are relevant to their location, such as your changing business hours due to the pandemic.
7. Connect your site to social outlets
First-time website visitors might feel inclined to get to know your brand a little better, and what better way to do that than to check out your social pages? Additionally, social media reviews tend to be different, less selective than those you choose to publish on your site. In reality, social profiles give your brand more "juice" and more material for your audience to understand your business.
That is precisely why you should make the journey easy for them every step of the way, and create simple social media buttons on your pages to take your visitors to your social media profiles.
Make it easy for people to share your content on social media by adding "share" buttons for every content piece you publish.
Automate sharing with seamless WordPress plugins for that very purpose. It makes it easier for them to share content in a single click.
Embed social media follow icons as an enticing option to get people to follow you, giving them another way to keep an eye on your brand once they're done searching your site, or shopping. It helps elevate post-purchase engagement and brand recall.
Connecting social media pages with your site allows you to deeply personalize the brand in the eyes of your consumer, as it enables an omnichannel experience and grants them immediate access to the most engaging and personal portion of your digital presence – your social media.
Summary
Finally, your website is a reflection of your brand, and the more you use your brand identity and its unique character, you'll be able to introduce other, more versatile forms of personalization on your site. With these technical and creative suggestions in your strategy, you can create a custom experience for every visitor that comes to your site. That alone will be enough to make them feel welcome, valued, and heard, and you'll have a much greater chance to leave a memorable impression and inspire them to come back to your site.