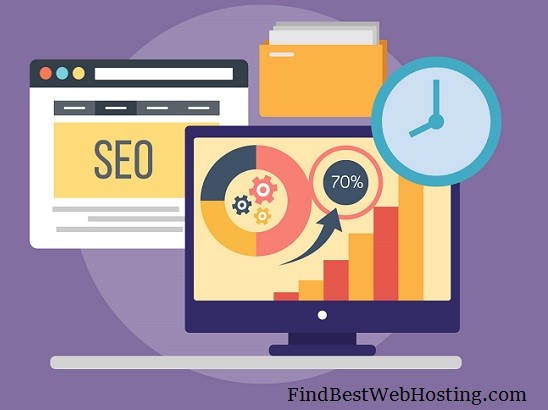 You are working on that epic content..

Now, how do you know if the blog topic is relevant to your blog or  appealing to your readers?

Of course, you know that keyword research using Google keyword planner will help.

But when it comes to building a strong web presence and gaining authority, we all need the right SEO tools for the job.

It goes hand in hand with your content marketing strategy.

Mentioned below are Top SEO tools for better site optimization and visibility.

---
1 – Raven Internet Marketing Tools
Raven Tools is one of the premium SEO tools that guarantee to help you ensure that the content of your web pages is of an exceptional quality.
With a simple click, you can track the rankings of certain keywords through search engines like Google and Bing so that you can determine what is popular on the Internet.
Keyword reports are also generated through Raven Tools that show how many clicks and visits a webpage receives so you can tailor your web content to attract more readers to your website.
You can even see the history of your keyword's ranking so that you can gain a unique perspective on the popularity of certain content on the Internet.
Raven Tools also allows you to evaluate links to and from a number of different websites to determine what keywords grab the most attention.
You are free to try Raven Tools for the first thirty days, but you may enjoy using it so much, you could decide to invest in it. If you do, the base account is only $99 per month, which is an affordable price for all of the features you are getting.
Visit Raven Internet Marketing Tools
---
2 – Moz
Moz is another one of the premium SEO tools that will make you wonder what you did without it. And it is one of the best seo tools.
It is marketing analytics software that provides you with inbound marketing data and visualizations of your data that are easy to understand and show you which of the pages on your website have the most traffic.
This tool can also inform you of competitive insights that aid you the research you should be doing for your content, and make recommendations improve the performance of your website.
Your inbound marketing data shows the most popular social media that are being used to share your information, such as Facebook, Twitter and Pinterest.
This provides you with the means to finding alternative channels to sharing your information as well, so you can increase the traffic to your website even more. The data of your competitors is also presented so you can see what the popular trends are, how well they are incorporated into your content, and whether your competitors are able to maintain their momentum of social growth.
You can try a thirty-day trial of Moz for free before buying, to see if its features are right for you. If you do decide to invest in one of the best premium SEO tools on the market, then the most basic of accounts starts at $99 per month.
---
3 – LongTailPro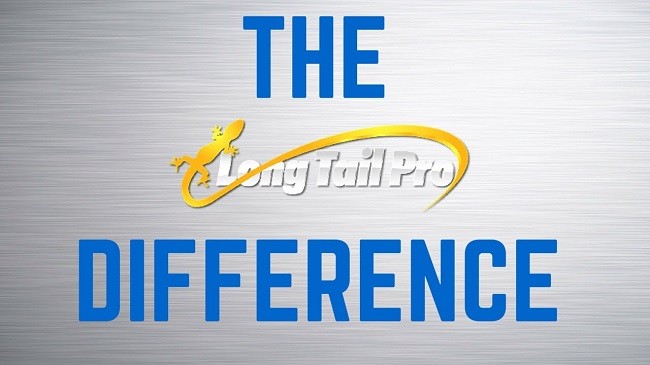 LongTailPro is a premium Keyword Research SEO tool that lets you find hundreds of low competition keywords with a Rank Value feature. Also you can find out how profitable these keywords are for the kind of website you're building.
LongTailPro's main highlight is KC feature(Keyword Competiveness). KC is a metric, which for any keyword, gives you a score within 0-100. Higher the number, more difficult it is to rank for the keyword.
Using KC feature you can multiple low competition keywords which you can rank faster. And the best part is, you can do keyword research properly.
You can discover all the easy to rank for keywords in your niche. This is very important when you starting a new site.
It can also be useful when you are writing a new article so that you can focus on better keywords so that your article can rank faster. Price: $37 per month.
Get LongTailPro for 27% off – Only $27 per month
---
4 – Advanced Web Ranking
Advanced Web Ranking has been one of the most popular premium SEO tools available on the market as it is being used by over 18,000 SEO companies worldwide to develop and grow their businesses.
It's a simple tool that automatically gathers rankings as many times as you like throughout the day.
You can track the visibility of an unlimited number of keywords and receive reliable results, even for international customers.
There's no need to waste hours tracking the keywords rankings yourself; Advanced Web Ranking does all of the work for you so that you can get back to building your business. Web managers can also manage their clients, both domestic and foreign, at the click of a button.
An unlimited number of projects and websites can be tracked through this handy tool, making it easy for you to take care of business, worry-free.
Advanced Web Ranking provides a thirty-day free trial to all customers, and the basic package for their features starts at $99 per month.
---
5 – SEO PowerSuite
SEO PowerSuite promises to take care of all your SEO needs in one neat package.
Considered one of the most useful premium SEO tools, it consists of four separate and powerful tools that focus on a specific SEO task. This allows the overall program to run at maximum efficiency since there is no burden being placed on the software.
Handling SEO manually is now a thing of the past; SEO PowerSuite allows you to automate all of your tasks, even while you're not at your computer.
You can even accelerate the task up to sixty times as fast, allowing you save weeks and even months that you would be spending doing the process manually.
If you thought that was all premium SEO tools can do, SEO PowerSuite gets even better. The program guides you through the best ways to increase your website rankings in search engines.
These methods are generated by analyzing the ranking of your competitors and providing data on the practices being used to increase their rankings.
SEO PowerSuite is available for free download for you to try; the full product is available for $300 for website owners and $700 for professional SEO companies.
---
6 – SEMRush – All in one Digital Marketing platform
We saved the best for last.
SEMRush is one of those premium SEO tools that fit a lot of features into a tiny package.
In fact, ever popular, da SEO guy, Brian Dean from backlinko, bets on SEMRush and he admits this is one of the few SEO tools that he couldn't live without.
It is capable of tracking immense amounts of organic data that allow you to see what the top ranking websites are, and what SEO methods they are using to maintain their high rankings.
Keywords are also specifically tracked, especially in regards to a certain domain names so that you can quickly measure the value of that domain on the market.
Comparing a competitor website has been made easy, so that you can create the best strategy to increase the traffic to your website. This can even reveal the flaw in rankings so that they can be avoided and improve the quality of the content on your website through the use of full-proof SEO strategies.
The cheapest package is only about $70 per month, to receive 10,000 results per report, as well as many other features, making it one of the most affordable best SEO software in the market.
---
Conclusion
The seo tools list above has all the  Best SEO Tools that SEO Experts Actually Use.
That said, we strongly recommend SEM Rush and feel that SEMRush is the one you need for best results. SEO experts would bet on SEMRush as their favorite SEO Tool.
It is an all in one digital marketing platform. Instead of buying separate tools, you buy this one software that does it all!  SEO, PPC, Social Media Marketing, Competitor research, Keyword research and keywords to target, PPC and more.