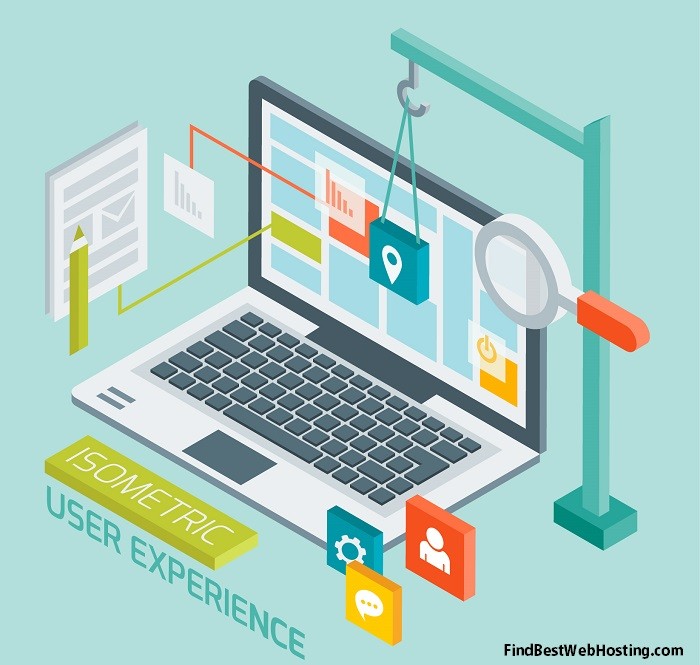 One of the reasons why we love the world of web design is for its constantly evolving nature.

It's never still.

It continues to advance and improve month after month which basically, makes the life of web designers better. Here, we will take a look at the top 10 essential tools a web designer must have and how they can benefit you.
1. Affinity Designer – Professional Graphics Designer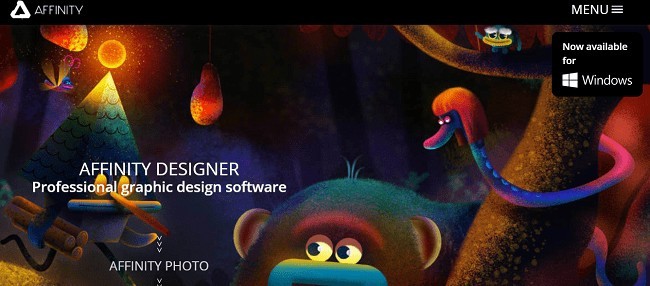 Affinity Designer also called the 'Photoshop killer' as it's a designer's dream.
This web app is well designed and feels like a dedicated tool for web and graphic design professional. There are all kinds of intuitive features in the tool that will simply amaze you.
It has adjustable and nondestructive layers that allow you adjust images and vectors without causing any damage to them. While Photoshop gives you 32,000 per cent zoom, Affinity Designer has 1,000,0000 per cent zoom and this is super helpful for vector art that you want to get close into.
It will also interest you to know that this tool has an undo and history feature that allows you to undo as much as 8,000 steps.
The UI still maintains a bit of similarity with Photoshop as the layout is familiar while the constant distractions in Photoshop are gone.
2. Pattern Lab –  Create atomic design systems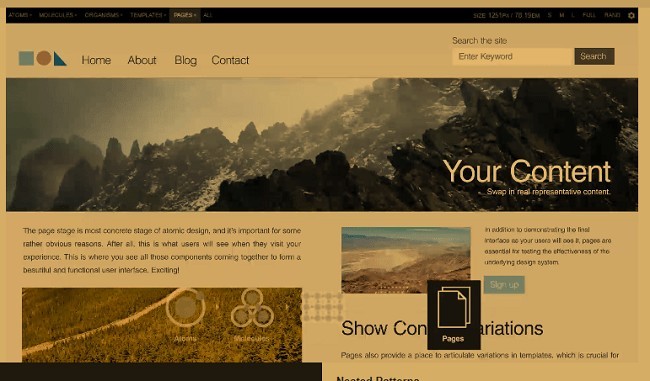 Pattern Lab is a pattern-driven design tool that allows you break down your design into small parts called atoms and combine them later on to form bigger components – molecules that can be transformed into templates.
At its core, Pattern Lab is a static site generator that combines together different UI components but the truth is Pattern Lab is way more than just a site generator.
It's a language and tool agnostic that allows you to bring different UI patterns together and design with dynamic data that creates a fully responsive system.
The best part is:
It is fully extensible so you're sure it will always meet your needs.
3. Avocode – Share and inspect Photoshop and Sketch designs in a heart beat

With Avocode, front-end developers will find it easy to code websites or create apps from Photoshop designs.
The exporting process that was possible in CSS Hat and PNG Hat has been upgraded to Avocode. It has a Photoshop plugin that allows you to sync your PSD into Avocode at a click of a button.
Once this is done, Avocode will analyze your PSD before bringing it into a beautifully designed UI.
There is more flexibility in other elements of the design, copy and paste the code into the text editor which gives users everything they need for coding.
4. Vivaldi –  Fast web browser built for power users with the JavaScript and React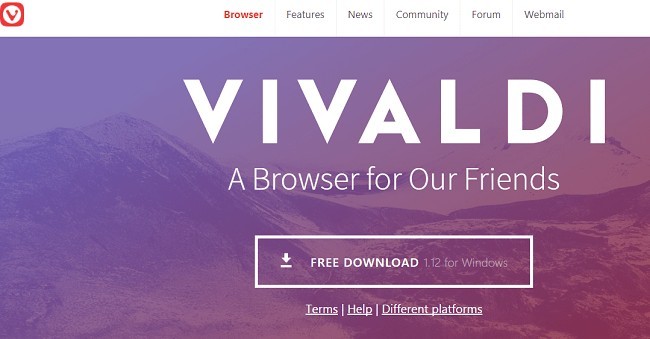 Vivaldi is on a class of its own.
It's a fast web browser built for power users with the JavaScript and React.
Vivaldi is the most famous man out there and it offers other cool features such as tab stacking and tiling as well as web panels where you can keep all the favorites site that you visit often.
5. Antetype –  Create responsive UI for apps and websites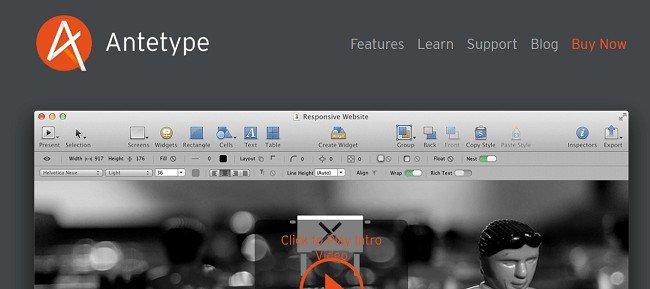 Antetype is used to create responsive UI for apps and websites and it does this by creating high fidelity prototypes.
It, however, doesn't create production files. The main reason why this tool was created was to solve the problem of using photo editing tools for UX design with a better understanding of content and layout.
When you download Antetype, you will be given a basic widget library that can be used to create quick prototypes for websites and apps.
There is an active library of devices and OS designs and there is an active community section on the Antetype site where you can engage with other users.
6. Sketch – The Digital Design Toolkit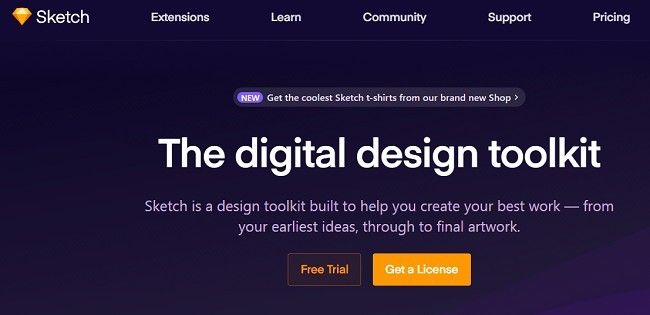 Originally launched in 2009, the speed at which it has gained a massive following has been nothing short of impressive.
Currently, there have been upgrades that brought improved exporting and simplified vector modes.
Converting your designs into CSS is also much easier thanks to how CSS logic has been integrated into the app.
This tool has Automatic Slicing which is a feature for speeding up the design/development crossover under Sketch.
7. Form – by RelativeWave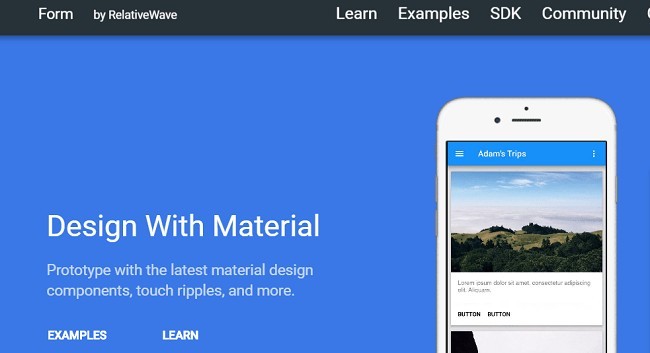 Created by RelativeWave, this prototyping tool is a typical design tool without layers palette and you get a mixture of design and code when you use this tool.
Creating graphics with this tool is almost impossible but you can import them and use 'patches' to add interactions. You can also view your prototype in real time under the iOS app.
The goal of Form is to produce designs that are similar to what you will get in production.
8. UXPin – The Full-Stack UX Design Platform
UXPin is another prototyping tool with a multi-functional capability.
It can be used to create fast low-fidelity wireframes as well as creating a high-fidelity prototype. The team at UXPin offers customers a lot of options as you can start with an empty iPhone app or on an existing website template.
For those who are just starting from the beginning, using elements like UX patterns from frameworks.
9. Macaw – The Code-Savvy Web Design Tool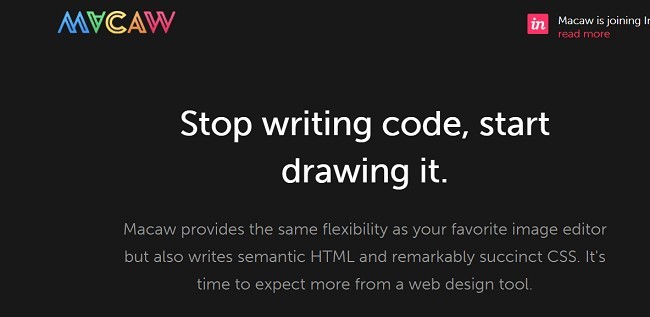 Built with designers in mind, you can create responsive designs with it that looks beautiful across all platforms.
The simplicity of the design is an eye-catcher. Once you spend some few minutes watching the video, you will be amazed at how simple the page layout is.
The code this app produces will amaze you.
10. Webflow – Responsive web design tool, CMS, and hosting platform

This is a web app for design production-ready websites without touching a single line of code.
This UI allows you focus on your design only. You get an unobtrusive UI that focuses on the design.
At each breakpoint, you will be notified to preview your design which gives you full control of the whole process. Most tools like this allow you similar things but they are often dragged and drop so you end up being limited in what you can or cannot do.
11. Pikwizard – Free high-quality image for your blog
Pikwizard is the latest addition to the stock photography family. It has over 100,000 high-quality images, with 20,000 of these completely exclusive to the website. T
here is also no attribution required on any of the images, which means you can take an image from Pikwizard's library and not worry about it!
What makes Pikwizard stand out however is its high-quality images of people, which are sometimes few and far between on the best stock photography websites.
You can also take any high-quality image from Pikwizard and edit it in Design Wizard, a graphic design tool which allows you to personalize an image or video in seconds.
Final Thoughts
So you have seen and visited these top 10 design tools. What do you think?
You think there are better ones? Just share with us in the comments section.
Also don't forget to tweet or like this article 🙂  Support us.
Author's Bio
Kara Tan is a cofounder of Altitude Labs, a full-service app design and development agency that specializes in data driven design and personalization.