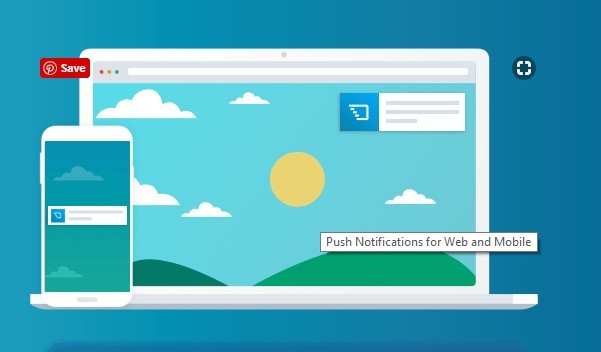 5 Best Push Notification Tools To Skyrocket Your Traffic

Tweet This



Did you know that companies like NetFlix, JetBlue and TicketMaster  are using push notifications to bring traffic to their websites and thus re-engage with customers?
For example, NetFlix: It sends out reminders about an upcoming series that other customers had been watching. This is a great way to boost to re-engage with customers and bring traffic to the site.
Web push notifications are a great marketing channel for bloggers.
They are permission based and are capable of pushing personalized content to prospects.
Right from delivering relevant and targeted content to building a strong base of loyal audience, web push notifications can do everything to enhance customer re-engagement.
Given the multitude of choices, it can be a difficult task to choose the best push notification tool. The express purpose of this article is to keep you informed on the best 5 push notification tools.
Let's delve into details.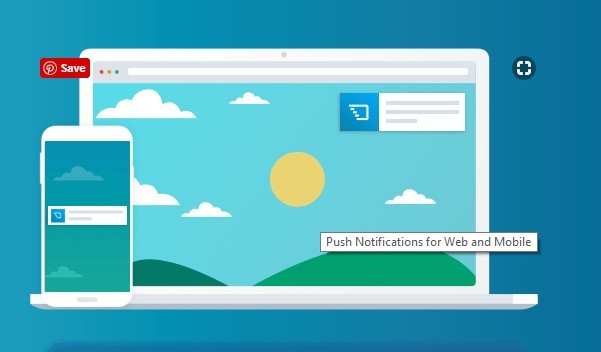 This web-based push notification platform is popular among online content publishers and ecommerce store owners. And what's worth mentioning is the fact that it enjoys huge popularity among SAAS and B2B marketers.
PushCrew lets digital marketers add not only images and CTAs but also emoticons to push notifications. Digital marketers can execute their digital marketing strategy and campaign by sending personalized and targeted push notifications.
PushCrew also gives a detailed status and tracking report. This should help the digital marketers assess the effectiveness of their push notifications campaign.
Other Top Features
Drip Campaign Dashboard
Notification Consultant and Implementation Engineer
Multi website and multi user support

Are you looking for a web and mobile-based push notification platform?
Are you keen on nurturing your list of prospects and growing your business? If the answers are in the affirmative, you should safely bet your chances on PushEngage.
One noteworthy feature of this tool is its ability to help sales and marketing teams to segment users based on various parameters such as URL history, location etc., and send push notifications automatically.
There is no denying that many popular push notification platforms make it mandatory for online content publishers to invest in a mobile application so as to target mobile users. PushEngage is a first class exception though.
It works seamlessly well with desktop and mobile versions of popular web browsers – Google Chrome and Mozilla Firefox.
This push notification tool can bring down cart abandonment rate. Also, location based offers and breaking news alerts can be delivered with effortless ease.
E-commerce businesses which target niche markets often engage in cross promotions to venture into other markets. This tool aids e-commerce entrepreneurs in delivering cross promotional offers to right audiences.
Other Top Features
Multi website and multi user support
Geo-segmentation
Contextual triggered notifications
Are you an ecommerce entrepreneur? Are you worried about shopping cart abandonment?
Are you looking for self-hosted push notifications software? If the answers are in the affirmative, PushMaze is your best bet!
This web-based push notifications software is self-hosted. In other words, you have complete control over your data. This platform lets you schedule web push notifications according to your discretion.
In addition, this push notification platform provides you with JS and REST APIs. Talk to any programmer or a coder. JS and REST APIs can cook magic!
More often than not, marketers tend to segment users based on their interests, activities, location etc. PushMaze helps marketers in sending targeted and relevant push notifications. And of course, there are enough provisions to incorporate images in push notifications.
 Other Top Features
Superior levels of personalization and customization
Multi user and multi website support
Limited time notifications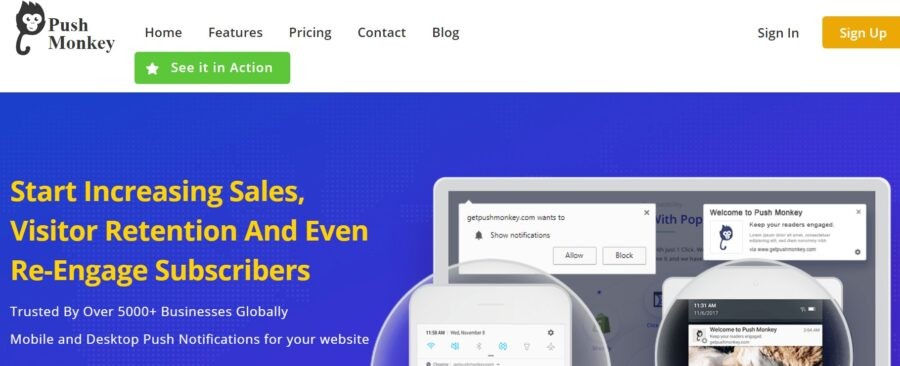 PushMonkey is yet another push notifications tool which is super easy to use. It has exceptional customer engagement capabilities.
One of the core problems with existing web-based push notifications tools is the dependency on technical teams to build campaigns. This isn't the case with PushMonkey. Thanks to Push Monkey, even an amateur can run campaigns like a professional.
Of course, whenever there is fresh content, PushMonkey sends website notifications to desktops. Also, permission prompts are neatly designed. There are also enough features to run segmented and geo-targeted web based push notification campaigns.
Other Top Features
Custom Branding
Wide Platform Support
Granular Filtering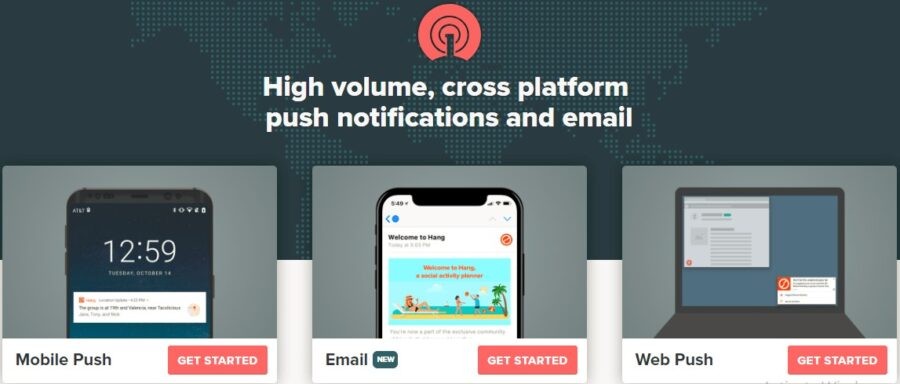 OneSignal was in news in 2017 for all the right reasons. It raised $7 million in Series A round of venture capital financing. OneSignal is used by more than 220,000 developers.
One of the reasons this web push notification tool is extremely popular among online content publishers and developers is that it's free. Of course, there is a premium version as well. However, many features can be availed for nada.
And what's endearing is OneSignal's ability to support both web and native apps. In other words, besides supporting web based push notifications, OneSignal supports native push notifications for various platforms.  This is really cool as the future of WordPress is progressive web apps!
Whenever you publish a new blog, you can send notification to your prospects by using OneSignal.
This push notifications tool has a box of other features such as sleek templates, customized messages, pop ups etc. You can automate most of the things and send different messages to different users based on various parameters (Segmentation).
Other Top Features
Great Support
A / B Testing
Message Scheduling and Personalization
Conclusion
All the aforementioned web push notification tools are rich in features. Value for money is guaranteed.
Done right, push notification campaigns can help you retain and gain customers. Go with that push notification tool which lets you run data driven campaigns, supports multiple message formats, and provides in-depth analytics.
Other mandatory features are friendly interface, intelligent delivery time and message automation.
And yes, online content publishers, developers and digital marketers should keep themselves informed on chrome push notifications.
Found this blog useful and engaging? Keep watching this space for refreshing and insightful content. Cheers!
Here is the Author Bio!
Author bio:-
Twitter | Facebook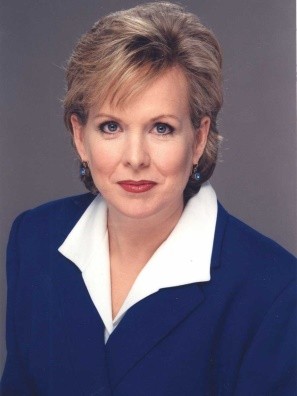 Marry Ann is a branding consultant for PushMaze, a service that lets you send trackable push notifications for users. She mainly passionate about building brands in all aspect of online marketing.