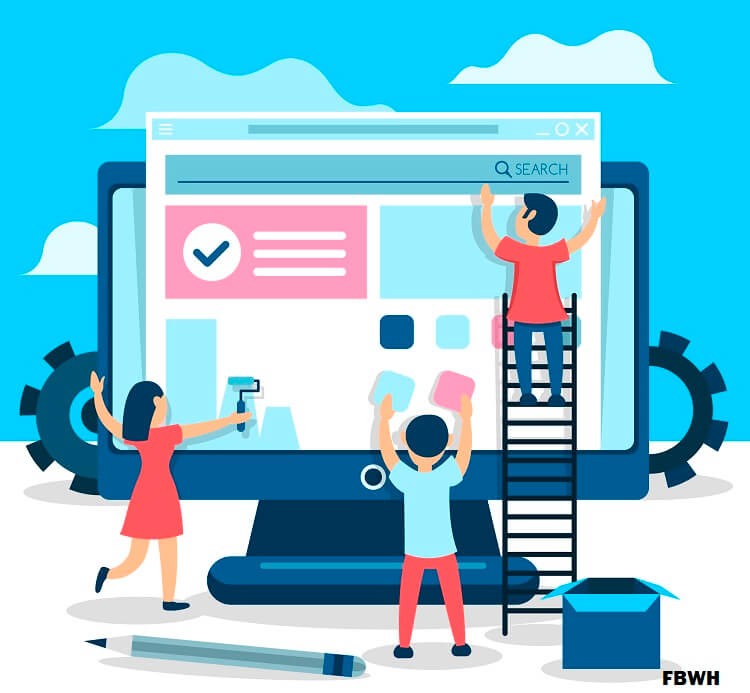 What Everyone Is Saying About These 10 Top Web Development Trends

Tweet This


The web development industry has existed since the time Backstreet Boys was ruling the charts and playlists of most people.

But we were still a long way off from understanding how it would revolutionize the World Wide Web.

We have come a long way since then, with well over 1 billion websites that are currently thriving on the internet. Advanced web development process is the need of the hour.
Now:
With so many websites vying for the attention of the consumers, it's mandatory that web developers implement innovative ideas in this domain.
That's why it's essential for them to keep tabs on the latest web development technologies for 2018
So let's walk you through some of the trends that are prevalent in the area of web development (and future of web development for 2019 ?)
#1 Make way for Progressive Web Apps
In 2018, progressive web apps are still crucial for web development. The entire concept relies on the evolution of the Internet, particularly with the massive popularity of HTML5.
The fact is, PWAs are efficient in providing the same advantages along with a hassle-free user interface to the traditional native apps, and it's all carried out from a mobile browser.
When we talk about blending the best of mobile websites and native apps by incorporating technological advancements, Progressive Web Apps (PWA) present itself as a path-breaking concept.
In fact, Google made an entire case study to highlight the advantages of PWA.
#2 Real-Time Web Apps are getting more popular
While real time web apps have existed for quite some time now, their popularity is definitely scaling up in 2018.
That's because users want quick interactions and real time web apps are solving the purpose of their requirement and share the information immediately.
Here a nice intro to Real Time Web Apps.
Real-Time Web Apps With AngularJS and Firebase
The main objective behind real-time web apps is that the association between the client and server is maintained, and the server drives the new information once it's there.
Before the existence of real time web apps, clients had to find out new information manually.
#3 Push Notification to add real value to the consumers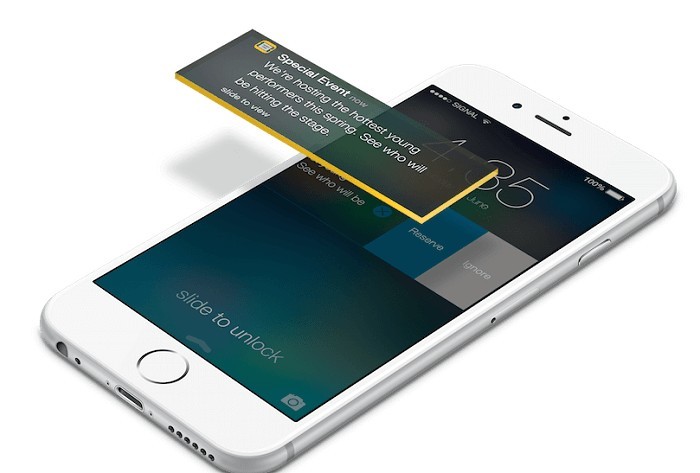 If used for the right purposes, push notifications can be a vital tool for driving website traffic and boosting conversion rates.
Push notifications are one of the most potent solutions for audience engagement in mobile apps.
Here, the objective is to offer value with each push notification. So, it would be wise not to overuse them.
If you have a sale coming up, and if you want to provide information on the sports score or sudden weather change, or something that adds real-time value for your user, using push notification will be the right choice.
Recommended Reading: 5 Best Push Notification Tools To Skyrocket Your Traffic
#4 The rise of the e-commerce web development
E-commerce web development comes with its own set of rules.
It's known as the most traditional process of website development. Developers often choose Magento for intricate and complex projects and Shopify for small projects.
Sites will gather thorough information about the consumers and their specific preferences.
The content is individualized for every person depending on their purchase history and behaviour. This allows online shops to get acquainted with their visitors in a more efficient way.
Recommend: 10 Proven Ways To Make Your First E-commerce Sale
#5 The emergence of SPA (Single Page Application)
SPA run on JavaScript continues to feature in the web development trends for 2018.
This doesn't come as a surprise because SPA works effortlessly across every user device, and minimizes the time for web development.
The popularity of SPA is evident among the developers; however, it's still too early to talk about its overall implications.
Basically, the development is dependent on Angular and React frameworks.
Another benefit of utilizing SPA is that you can easily deploy cost-efficient hybrid apps.
Since SPA works inside a browser, it doesn't need the page to reload when it's used.
Facebook, Gmail and Google Maps are some of the most credible Single-Page Applications.
#6 Back to the future with static websites
You must remember the concept of static websites from the initial days of the World Wide Web. Back then, all the websites on the Internet were static.
In 2018, we are back to where it all began.
Static websites are becoming the hottest trend in the sphere of web development in 2018.
But, they have been enhanced by static site generators. Aside from the JavaScript, a huge variety of these static site generators are written in other programming languages.
#7 Move over Flash, HTML5 is here to claim the throne
In 2010, when Steve Jobs posted his Thoughts on Flash, people in the web development industry got a whiff that this technology won't last long.
A rather evident shortcoming of Flash was in its incompatibility with mobile devices. This fundamental flaw resulted in a huge loss of traffic for many websites.
That's why HTML5 is considered is the best alternative for websites to adopt.
HTML5-based videos and games will attract a wider set of audience.
In fact, HTML5 is already a popular choice as a universal format for all forms of digital content.
Staying too hung up on Flash isn't going to be any good for your website.
Adopting HTML5, on the other hand, would be much cooler and would match up to the newest web development trends.
#8 JavaScript will continue reigning at the top position in the sphere of web development
JavaScript has been dominating the WordPress landscape since the past few years in a row.
But this wasn't always the case; in fact, for a prolonged period, JavaScript was the second choice for many WordPress developers, who stayed committed to PHP.
Since then, the scenarios have changed for the better.
"JavaScript is a system that will have more significance as the WordPress REST API develops, and it's something you can explore in WordPress.com's Calypso application", says essay writer and tech enthusiast Mark Bomer of My Assignment Help company.
If you haven't quite warmed up to JavaScript yet, it's vital to start learning now.
#9 RAIL concept will be in control
Although Response Animation Idle Load (RAIL) web design concept has been there since 2015, like the wine that only gets better with time.
It won't be wrong to say that this concept is here to stay for the long haul. It is related to a faster load time (under 1 second) and superior performance of a website.
Its objective is to offer a pleasant user experience.
Experts on the field have revealed that RAIL breaks down the process of UX into tap, drag, scroll actions and presents performance objectives along with an outline to make it better.
Simply put, the RAIL concept is helpful for the web designers who swear by the user-centric approach.
#10 AMP(Accelerated Mobile Pages) is the way to go
In 2017, Adobe revealed that AMP pages resulted in 7% of all web traffic for top publishers in the US.
Accelerated Mobile Pages (AMP) is an open-source project developed to enhance the efficiency of website content and advertisements.
This technology has been sponsored by Google and backed by Bing, Pinterest, Twitter, Baidu, and more.
If integrated appropriately, AMP can present benefits like increased site speed, amazing user experience, better visibility in search results, more revenue, and is one (or even a few) steps ahead of the competition in the space of thought-leadership.
To Sum Up
We are living through a time when having a website is as significant (if not more) as setting up an office space for your company.
Keeping these web development trends into account will help you to draw in new consumers and satisfy the existing ones.
Author Bio:
Patrick Austin is a web developer who has been actively involved in this field for the past five years. He also has a blog of his own where he posts about current trends in technology. He has also been part of a renowned academic writing company as an assignment writer for two years.