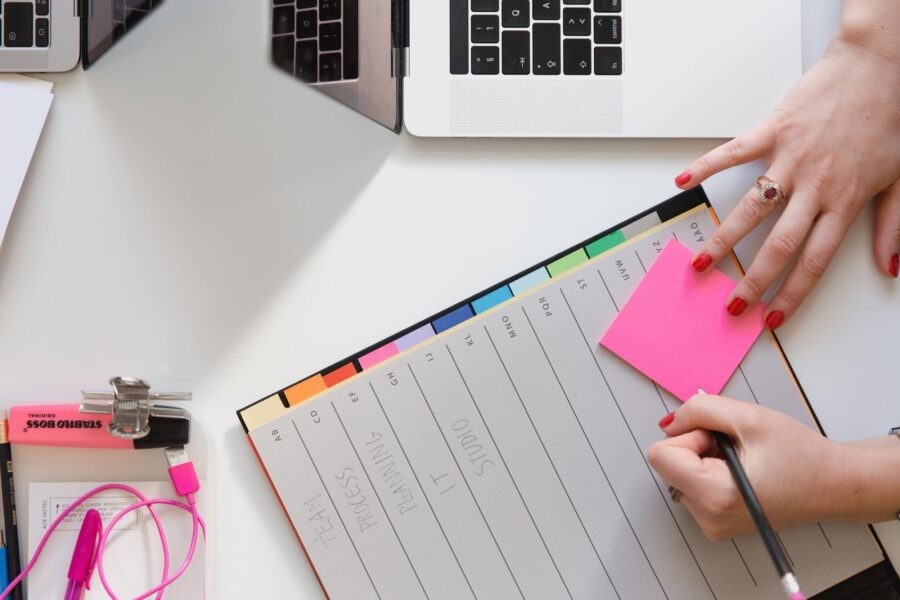 Top 5 Editorial Calendar Plugins for WordPress
Tweet This
Photo by Marten Bjork on Unsplash
How do you correctly plan your WordPress content for the biggest impact? Starting a blog can seem like quite an easy task. However, as your audience starts piling up, managing your blog might become increasingly difficult. To keep them coming back, you will need consistency, and this can be tough to accomplish in a competitive market.
There are many factors that affect a blog – but when you post your content is one of the biggest. Thus, many blog owners use editorial calendar plugins for WordPress to help them balance out their posting with other blog managing activities.
What is an editorial calendar?
If you are new to blogging, though, you might not have even heard about the term "editorial calendar". The important thing to note that this is not only a calendar. It is a tool that helps you organize your time for all your WordPress projects – not just posting! Instead, it guides you or helps plan the time for all tasks – from their start to their end. Good plugins can do even more:
It might be able to give you an amazing overview of all your posts and when they were posted, and allow you to change this through simple drag and drop mechanics.
Also, it can help you come up with ideas for various blog posts and help you assign these – and other tasks – to your team members for easier communication.
A good editorial calendar will also help you organize your content strategy for optimal results. This can be done through a variety of solutions – like project plans milestones or streamlining your content creating process.
What's more, some of them can "go back in time" and examine the content you already worked on. Then, it can suggest various edits, analyze the traffic, and suggest when to post in the future for the biggest reach.
Finally, some editorial calendar plugins offer inter-platform integration. They make it easy to share your content on other media platforms and grab more readers in this way as well.
However, a quick internet search of the best editorial calendar plugins for WordPress will show you there is a plethora of them. This can make it hard to choose which one is the best for you! So, today, we take a look at the five best ones!
1.   Editorial Calendar
Editorial Calendar seems to be the most commonly used tool on a huge number of WordPress blogs. This is probably because it offers simple solutions for those that self-publish or work in smaller teams. It is perfect if you are just starting in the blogging world – a great example of this is its ability to go back and forth through time with the mouse scroll.
It is easy to learn and even easier to master thanks to its intuitive overview. All you need to do to change your article's date is to drag and drop it in its calendar view. This allows you an amazing opportunity to see the order in which you post articles, as well as their frequency. It also speeds up the editing, since you can access your drafts from this view as well – no matter who the author is.
However, no editorial calendar plugin for WordPress is perfect – and this is a good example. Even though a lot of people consider it easy, a lot find it design "clunky" or old-fashioned.
Another drawback is found in its simplicity – even though the calendar view is great for beginners, it only stays at the beginner level. Thus, the only thing you will see there are post – not the other content, and there is no premium version. However, the plugin is free, so – if you are just starting your blog – we encourage you to use it.
2.   Edit Flow
Edit Flow is yet another amazing tool for beginner teams. It allows an easy collaboration within WordPress! You can do this by assigning posts to various team members. Then, it allows you to provide private details to your team member as well as comment privately on it once it is done.
It also keeps the notification process automated. Whenever there is anything new happening – an edit or a comment – you will receive an email about it. A unique feature it offers is that you can also add statuses to your posts so that you can track the project progress faster.
Edit Flow also makes arranging and tracking your posts easy too. It is very customizable, so you can make the changes to better fit your team through the drag and drop option. What's more, it adds filters to your calendar view! With it, you can show posts by a user, their status, categories or type. This allows you to find the post you are looking for efficiently and with ease. Finally, it gives you a month-by-month look at your blog, so you see how you change and improve.
We weren't able to find too many disadvantages when it comes to Edit Flow, apart from maybe it being another starter tool – which, again, might actually be perfect if you are just starting blogging. One thing that isn't the best is that is seems it has been forgotten by its creators. The plugin is one of the oldest, and it hasn't received any updates in a while. Maybe this is the reason why it doesn't come with a premium edition, but only offers a free one.
3.   PublishPress
PublishPress is one of the first options on our list that offers both free and premium packages. Many praise it as one of the best editorial calendar plugins for WordPress because, unlike its predecessors, has a clean design and is updated regularly. As its predecessors, it also offers drag and drop options in its content calendar, as well as a notification system.
The cons, though, come in its premium packages. Some of the things that you will find on offer there are included in other tools for free. However, these also come together with a huge variety of other services, so you should examine PublishPress on a case-to-case basis. It can be worth to invest in it – if you are ready to invest in an editorial calendar plugin.
When it comes to the differences between its versions, the free one offers the calendar view which offers filters for users, statuses, categories or types. There are a couple of premium plans you can look through – the business one is $59 for one site, the agency plan includes five sites for $129 and an unlimited plan costs $199. You will be able to manage multiple authors, set up reminders, and create checklists for the best content.
4. Oasis Workflow
Oasis Workflow is the tool you want for managing multiple authors on your blog. It is amazing when you are a solo entrepreneur or when running a big business. However, it shines when you are working in the business, healthcare, law, or education industries.
Like other tools, it gives you a great way to track each stage of your project workflow. Unlike others, it allows you to access the process history. When working in a team, this is a great way to see who accessed which file and what edits they made. So, when someone accidentally deletes a part of a post, you can go back and redo it!
It also gathers a variety of processes on one simple platform. Within the plugin, you can assign who does what post, and you can review it before publishing. It does so in a simple drag and drop menu – and it also let you assign custom statuses to your projects. Finally, with email reminders and a sign-off opportunity, it is one of the best editorial calendar plugins for WordPress.
Again, we didn't run into too many disadvantages, though some might argue that the tool is quite simple. Once more, this doesn't need to be a bad thing – but it might put you off the tool if you are a bit more experienced in blogging. There is also a free and a premium version (which starts at $79 per year). The free one lets you keep track of everything and create your perfect workflow, while the premium one offers multiple workflows, auto-submission as well as front-end shortcodes for your blog.
5. CoSchedule
CoSchedule is the last – but definitely not the least – on our list of the top 5 editorial calendar plugins for WordPress. It is a premium tool that offers a variety of solutions for all your blogging needs. Just like other tools, it offers a drag and drop interface to plan your workflow and optimize it.
However, the main advantage of CoSchedule that it is an all-in-one marketing calendar. It has an amazing social media integration and is the perfect tool if you are planning a social media campaign. It offers a centralized platform to follow the status of all your content and share it across various channels. There is even a marketing campaign creation tool and an email marketing management tool to help you reach more audience. Finally, you can also monitor your content marketing strategy through detailed analytics process using CoSchedule, which is a must-have in the world of social media marketing.
There were some drawbacks to this tool when researching it. Some users reported weird crashes here and then, although they say that using the official website helped. Another disadvantage to the tool is that it is not for beginners. There is no free version, and the costs start at $20 per month per user.
Carefully pick your editorial calendar plugins for WordPress
As you can see, there is a huge variety of plugins you can use to help you manage your time – as well as the way you post on your blog. While some are free, others offer a premium variant – or no free trials at all!
The main thing to pull from this is that you need to examine your own process and workflow, as well as where your goals lie. If you want to focus on social media, then one tool will be the best for you. Meanwhile, only starting in the business will benefit the most from using another tool.
It's a smart idea to try the free ones first and see what's the best fit for you and your team, before pushing forward with a paid version. Once you know what feels right, you can easily add to it as you tackle bigger and more ambitious projects. This way, you will be on a bullet-proof way of creating high-quality content with minimal effort!
About the author: Petar Djordjevic is an up-and-coming blogger-to-be. While studying for his master's degree in General Mathematics, he splits his time between learning as much as he can about writing and theater, and working as content creator at Nifty, the perfect tool for managing your projects.