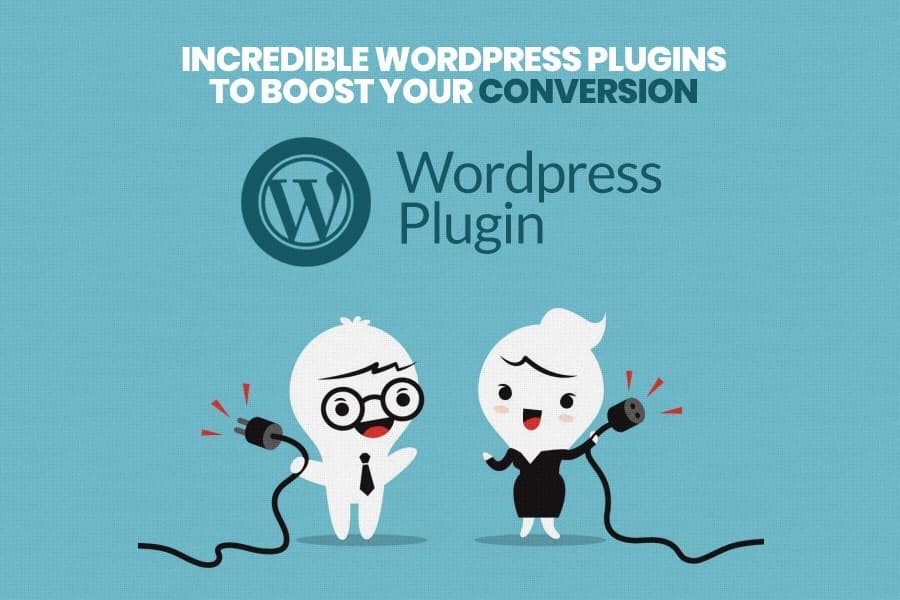 9 Incredible WordPress Plugins To Boost Conversion

Tweet This


Low conversion rates always bother us..

In fact, it is one of the most horrible nightmares for a business. Obviously, who doesn't want to turn their visitors into potential customers?

So what's the solution?

WordPress lead generation plugins are here for the rescue!

Uplift your business saless and generate more leads and take your business to the next level by using these WordPress lead generation plugins. You can sure help your site achieve desired conversion rates.

A few boring stats for you(to see how much competition you face on a daily basis):
According to W3Techs, 500+ WordPress websites are launched every day and powering 36% of all sites available on the internet.
Consider these facts and stats and you will understand why millions leverage these lead generation WordPress plugins to keep their brand stand apart.
That said, here are 9 Incredible WordPress Plugins To Boost your Conversion rates.
#1 Call to Action Popup:
If there is anything on your website that directly affects the conversion rate of your website, it is the  CTAs.  (CTA – Call To Action).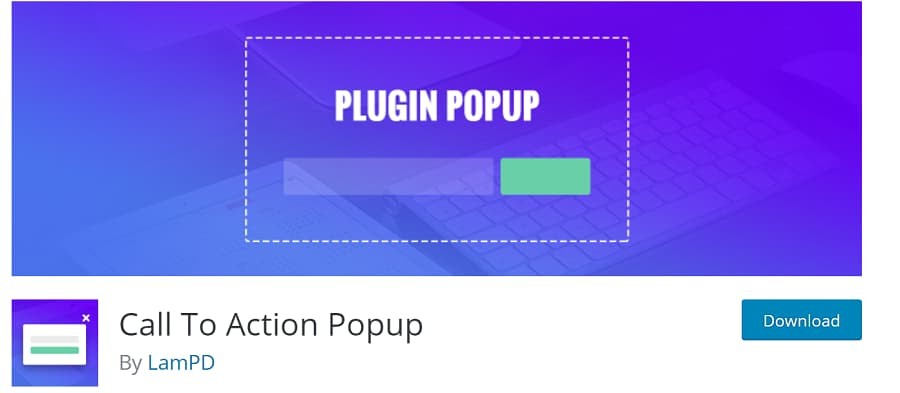 If your visitors are leaving your site without taking a necessary action, you are be losing a potential customer!.  It can happen for many reasons during the process while the customer is going through your product page, buying something or subscribing to your lovely newsletter.
If the user finds it difficult to navigate the buy now buttons, email subscription buttons, or add to cart list options, they will quickly move to the next site. So make sure you carefully optimize your CTAs to create new business opportunities.
Furthermore, if your theme doesn't support such features, you can easily consider installing Call To Action WordPress Plugin for WordPress website that helps you put a clear call to action buttons on your site.
Solution: Call To Action Popup plugin – it's an incredibly easy to use and completely free popup plugin for WordPress. You can keep customers from leaving your site, build your mailing list in a better way with Call To Action Popup plugin. It lets you create targeted marketing campaigns as well. Create beautiful popups with stunnings looks and configurations.
Get Call To Action Popup Plugin
#2 Monsterinsights : Get better insights of your wordpress site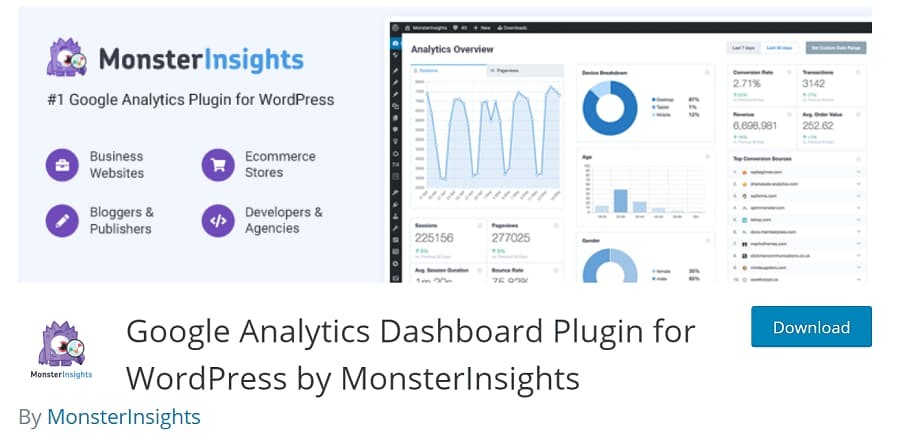 With over 2 million active users, Monsterinsights has become a popular Google Analytics plugin for WordPress that effortlessly connect your WordPress website with Google Analytics to help you know where your site is growing.
Monsterinsights for WordPress Google Analytics is one of the widely used plugins to get an overview of your website performance.
And believe it or not, anyone can double their website sales and traffic when they know how people find and access their website. That's where Moster Insights comes to the role and present you all the stats quickly and to help your business grow with the confidence.
#3 WPForms Plugin – Create instant, beautiful and multi-page forms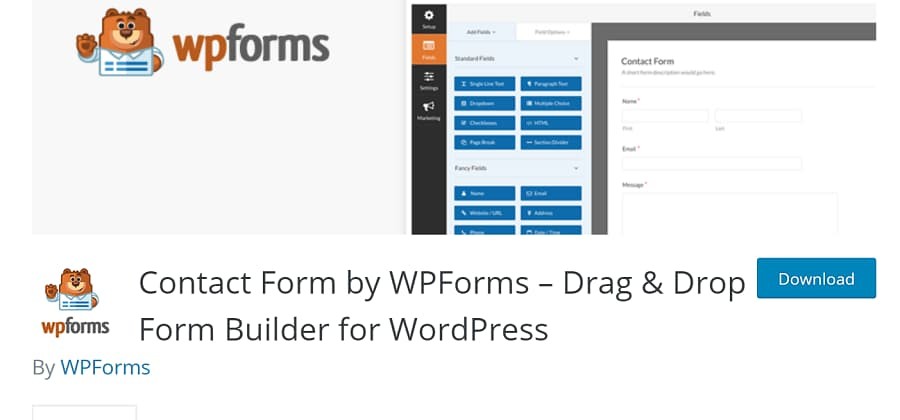 WPForms might sound like one of the most common WordPress plugins due to its drag and drop features, but it also comes with smart conditional logic to provide a fantastic user experience.
Usually, WordPress plugin developers love this plugin because of its ability to create a fantastic form without using any single line of coding. Apart it can help them create a 100% mobile-friendly forms that enable you to grow your email list.
The form has become an integral part of every website, though you can install WPForms to create instant, beautiful and multi-page forms that further connect with other tools like PayPal, MailChimp and more. With this plugin, you can receive a prompt email notification when anyone fills up a form at your site to help you take immediate action.
#4 OptimizePress – Boost your conversion rate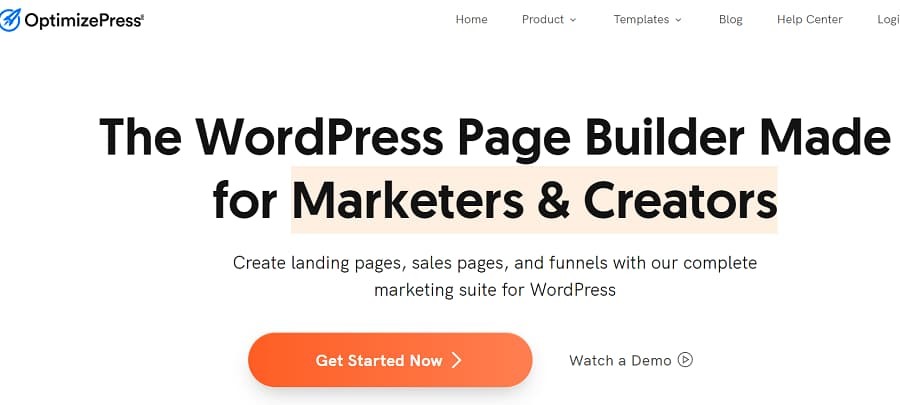 Can landing pages and sales pages increase your conversion rate?
You will be surprised to know that highly creative and engaging landing pages can boost your conversion rate by 10%. Today, where visuals are more powerful tool than words, it won't be shocking to know that the most significant segment of conversion rate gains from the landing pages and sales pages instead of from the new creative design ads.
This is why all WordPress plugin developer and theme development teams prefer to access OptimizePress plugin for designing highly creative, interactive, mobile-friendly landing pages, product launch funnels, webinar registration pages and more.
#5 Facebook Comments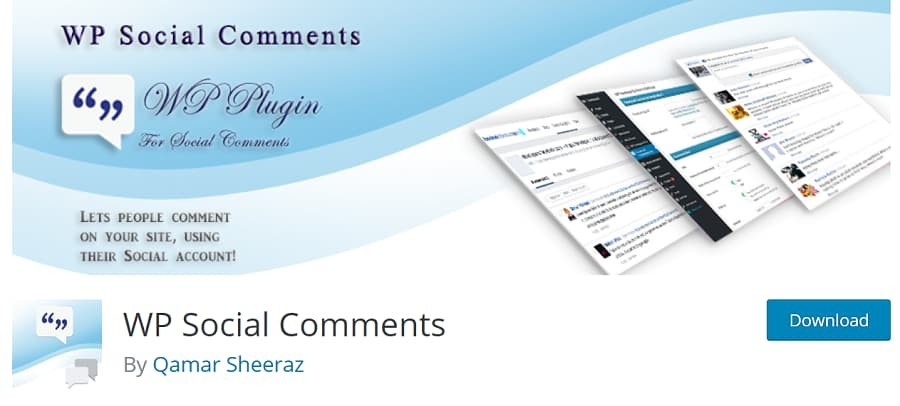 No doubt, the internet is full of tips and techniques through which anyone can enhance the conversion rate of their website. All you need is to leverage these strategies mindfully.
Whether your concern is to do branding or want to engage users with a real-time conversation on the social media platform, Facebook commenting is one of the most useful strategies for new gamers.
With the help of such plugins, you can establish your brand's credibility, even if you are a startup. There are multiple "Comment Plugins" available for WordPress including JetPack, wpDiscuz, Yoast Comment Hacks and many more. These plugins are highly useful for the website as it allows people to share their views with just the click of a button.
We suggest plugin WP Social Comments:
#6 ReferralCandy For WooCommerce Stores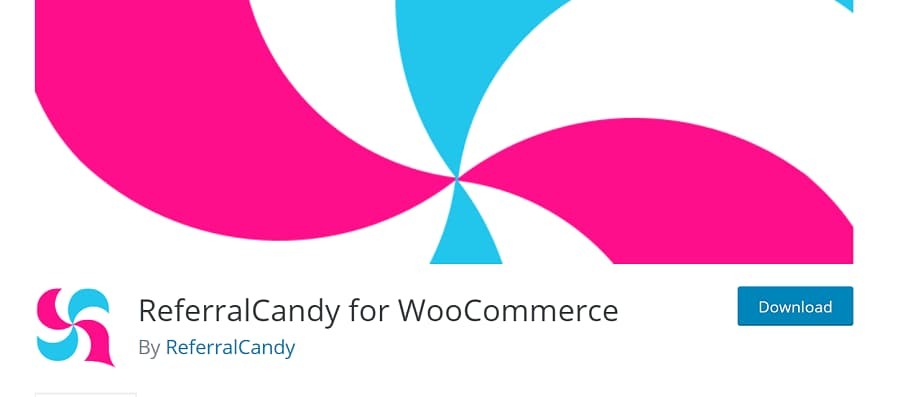 As its name suggests, ReferralCandy, refer a friend and get candy! Sound exciting and confusing?
Let's understand it!
ReferralCandy is a powerful tool that automatically generates referral campaigns for your WooCommerce site and majorly boosts your sales and generates more leads. As it's easy to use, simple to install and free to use for 30 days, therefore, many WooCommerce stores are leveraging the benefits of this plugin.
This is a plugin that surprisingly helps you in keeping your visitors and potential customers hooked with your site for a long time. With the help of this tool, you can create various referral programs for the customers and allow them to earn rewards, loyalty points, cash, free products or special discounts on referring a friend.
There are two benefits associated with this plugin- one it hooked the existing customer longer and second, it boosts your sale with the spread of word-of-mouth.
#7 Survey Funnel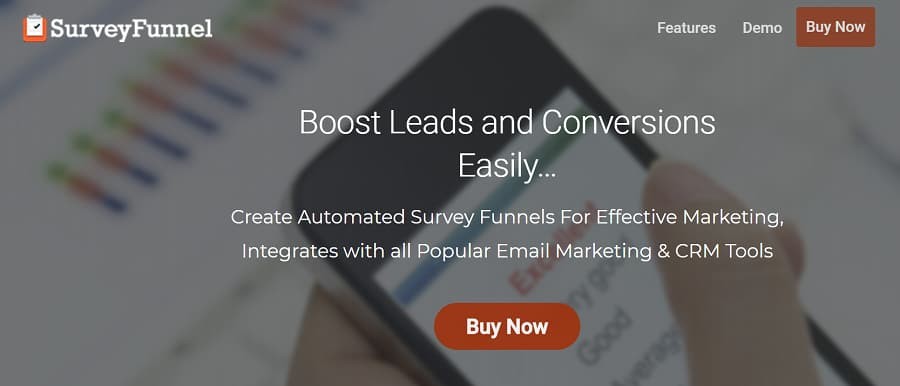 Improve the performance of your marketing campaigns by merely analysing the valuable feedback and reviews of the users. The survey reports can give you a real insight into the customers' needs and demands and make you understand how to cater and fulfil them in the right manner.
And Survey Funnel is the perfect plugin for WordPress that help you know your customers, readers and visitors in a better way. If these plugins are accessed correctly, you can amazingly boost your sales and enhance user engagement by catering to their needs in a perfect manner.
#8 LiveChat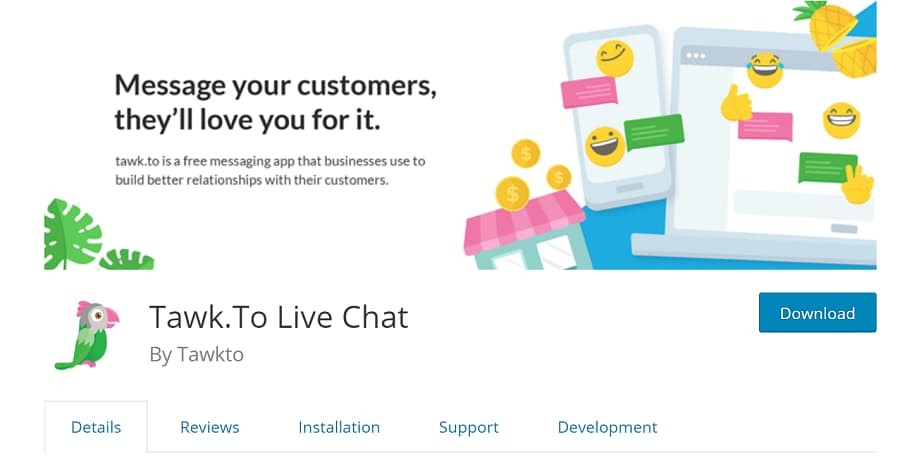 Have you been into eCommerce? Get started with the LiveChat today to add an instant chat box on your site which directly connects you with the customers and enables you to convert them into potential leads.
In the age of Artificial Intelligence, adding the feature of LiveChat is one of the most excellent perks for the online stores and customers as it helps you eliminate the communication gap and provide necessary assistance to the needy and convert them into customers.
We recommend Tawk.To Live Chat plugin, which has over 2,200,000+ business users under it's belt.
#9 SeedProd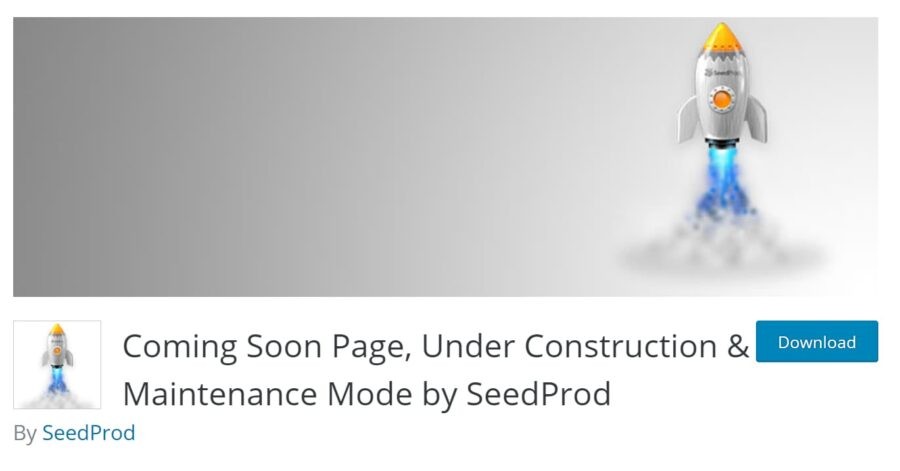 It is an ultimate plugin to be used for those WordPress websites which are under construction or going to launch soon. Create a pre-marketing page with the help of this plugin to generate a buzz and build your email list before you are going to start your business into the market.
Not only startups can leverage this tool to attract customers to the site but also a powerful tool for the one who is not new to the game. You can use SeedProd to create custom maintenance mode and eliminate 404 pages from your site.
If you are doubtful about how to and where to get this plugin, you can get in touch with the companies engaged in offering WordPress plugin development services to all level enterprises.
Ending Note
With all the features in your WordPress website, failing to boost your conversion rate is one of the most annoying things for you. While there are 45000+ WordPress plugins to install, identifying which tool can help you increase the business leads and sales, and drive better ROI, is one of the time-consuming and complicated tasks for you.
Therefore, this post has listed above top lead generation plugins for WordPress, that improve not only your conversion rate but also uplift the user engagement.
Let us know in the comment section that which plugin you will like to install to your WordPress Website!
Author Bio
Sam Fitzgerald is a Sr. WordPress Developer at Wordprax, a leading wordpress customization company based in USA. With more than 12 years of experience and knowledge of handling multiple WordPress theme development and WordPress Customization projects, he strive to cater to highly engaging and intriguing website development solutions to all size businesses.