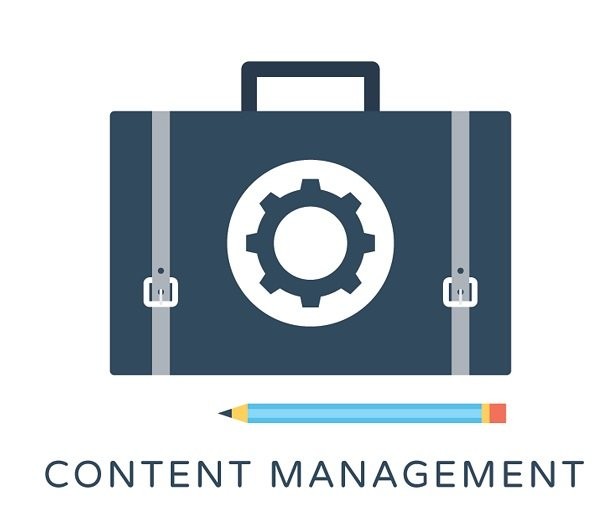 5+ Best WordPress Alternatives you should know(2019)

Tweet This


WordPress has almost become the default standard for a CMS.

It is the most popular web development platform with all types and categories of users preferring it.

Whether you are just starting your own personal blog or a startup creating their first professional website or a large conglomerate building a new website for their latest venture, WordPress suits all.

But if you are still thinking, is there anything better than WordPress? What are WordPress alternatives?

Well, it depends on the type of website you are building and your precise objective.

But whether it is e-commerce or consumer-focused business website or a website primarily for content marketing, there are several credible and quality options for every web entity, category and purpose.

Let us provide here  5 credible alternatives to WordPress along with their respective pros and cons.
#1 Wix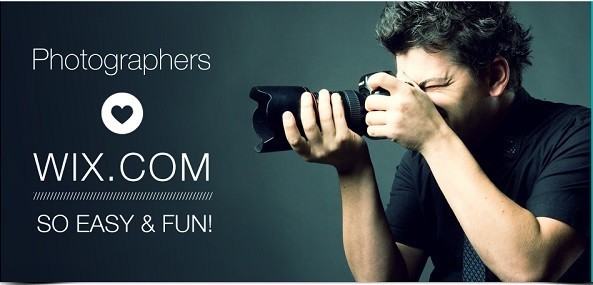 Wix is a viral website builder which created a niche reputation for ease of building a website.
It is the only website builder to allow building a powerful website with just drag and drop activities.
Key features of Wix
As many as 500+ ready to use mobile optimised design layouts.
You can develop a complete website with drag-and-drop.
Built-in blog module.
Customisation options with Wix App Market extensions
With every domain, you get a custom sub-domain.
Round the clock support.
Pros of Wix
Most easy to use website builder that can be handled even by novices.
A lot of customization options with extensions from the Wix app market.
A lot of inbuilt features for everything including SEO, blogging, social network integration and many others.
Cons of Wix
With the free plans, you need to bear the ads that can undermine user experience.
The Wix domain Internal URLs are bad for SEO.
Some templates offer less customization options.
Wix is ideal for …
It is the ideal platform for any beginner or small businesses who just want to build a custom website quickly without hiring a professional team of developers.
Also read: Is Wix better than WordPress?
#2 Squarespace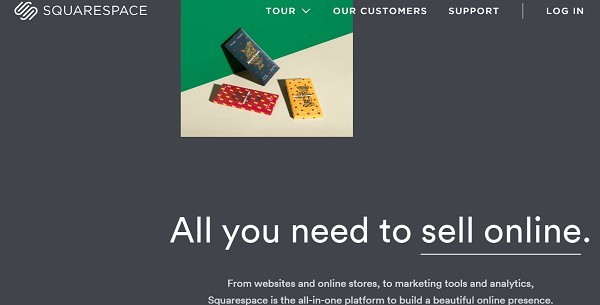 Squarespace is a popular website builder for several niches including blogs, business websites, small organisational websites with multiple pages and categories.
It is also a good option for building a flexible and scalable website with no prior experience.
Key features of Squarespace
A lot of sophisticated mobile-ready templates and you can use several of them on a single site.
Integrated image editor.
Inbuilt social media integration.
Separate modules for blogs, e-commerce, and portfolio websites.
A default additional subdomain with all sites.
Round the clock support
Let us have a look at the pros and cons of Squarespace!
Pros of Squarespace
You can create your website with drag and drop builder.
An interface is easy to use even for beginners.
Faster loading speed ensured.
Cons of Squarespace
Squarespace doesn't allow building with a mobile editor.
There is not robust support of plugins and extensions.
There are not many features for building ecommerce sites.
Squarespace is an excellent platform for building websites for brick and mortar stores, small business websites and portfolio websites of professionals, artists, designers, etc.
#3 Shopify

For building the ecommerce website, Shopify comes as an instant choice to mind.
Exceptional ease of setting up an online store is the main thing that goes in favour of Shopify.
It also offers amazing range of ecommerce features for building powerful online stores.
Key features:
Too many customisable options and advanced features to take care of every aspect of e-commerce store including shopping cart, inventory management, payment gateway, inbuilt taxation calculation, social sharing, POS integration, etc.
Web hosting provided by Shopify.
Hundred plus mobile ready themes to choose from.
Multilingual support.
Inbuilt SEO support to target search ranks.
Email marketing module.
Powerful analytics powered by Google Analytics
Customer support.
Several plans as per your requirements.
Now let us have a look at the particular pros and cons of the Shopify platform.
Pros of Shopify
You can create your store within minutes and go live.
Offers unlimited storage to display unlimited number of products.
Easy to integrate POS options including both PayPal and the Shopify POS.
A lot of customisable options as per the store's popularity and merchandise.
Cons of Shopify
Shopify offers a full range of themes and functions only when you opt for premium plans. It is not free like WordPress.
It is basically an ecommerce platform and is not so flexible as the WordPress.
It doesn't offer any SEO plugins like the WordPress.
Shopify is ideal for ..
It is ideal for businesses willing to open an online store in quick time without having any knowhow of the website development.
#4 GHOST CMS

Ghost has emerged as one of the popular CMS platforms thanks to its simple, minimalist and straightforward user interface.
Though it doesn't support all types of websites and is mainly adopted for blogging, the ease of use and flexibility made the platform famous.
Key features:
Ghost CMS uses Markdown editing instead of WYSIWYG, but one can change this through extensions.
It comes in two variants, respectively self-hosted and hosted versions.
Ghost CMS comes equipped with SEO settings and features for social sharing.
The minimalist and simple user interface is the key selling point of Ghost CMS.
PROS
It offered both self and paid to host options.
It is an open source platform, and hence it is free when you do not opt for hosted version.
The Markdown editing support of Ghost makes it easily convertible to HTML.
The user interface is very simple, straightforward and easy to use.
Ghost comes with a loaded theme marketplace for custom design.
It offers a real-time preview to help to see the code output simultaneously when coding.
Setting up a custom domain is very easy with Ghost.
CONS
The self-hosted version is a little harder for setting up.
You need to add the commenting feature yourself.
The UI consists of several inappropriate terminologies that makes it vulnerable to bugs.
You do not have too many Ghost-supported blogs and websites as a reference.
It is only suited for blogging sites.
Ghost is not a bad option as CMS if you want an exclusive blogging platform.
While the ease of use and simplicity are its strengths, you do not have many options to introduce dynamic features while using Ghost.
#5 Joomla

Joomla is a powerful CMS capable of catering to multiple purposes.
Preferred by millions of users worldwide including several giants and plethora of promising startups and small businesses, it is an ideal platform for building powerful website with a sophisticated look, feel, performance and search engine results.
The best thing about Joomla is that it is very flexible and can be customised with a lot of plugins, widgets, extensions and themes just like WordPress.
Key features:
Joomla supports a whopping 60+ languages.
Joomla offers onboard a very comprehensive help function for the developers.
It comes with contact, media and adverts manager
Along with a powerful search feature, it allows very detailed categorization of contents.
It allows editing both from admin panel and live site.
It comes loaded with a very large library comprising 10,000+ extensions.
Let us now look at the pros and cons of the platform.
Pros of Joomla
Tremendous scope of customisation with thousands of free plugins and extensions
Joomla compared to most other CMS platforms including WordPress has the edge of offering a truly multilingual platform.
It provides very easily customisable and flexible modules for the design layout.
It helps in managing a very complex and large website with hundreds of sections and sub-pages.
Joomla also generates very SEO friendly URLs.
Cons of Joomla:
Compared to WordPress Joomla has a limited community.
There are some plugins that cannot be run without tweaking with the PHP code in the background.
Where can I use Joomla?
Joomla is ideal for websites with too many pages publishing frequent contents.
It is good for complex and ever-expanding websites like corporate websites, educational websites, social networks, publications and rigorous content marketers.
#6 Drupal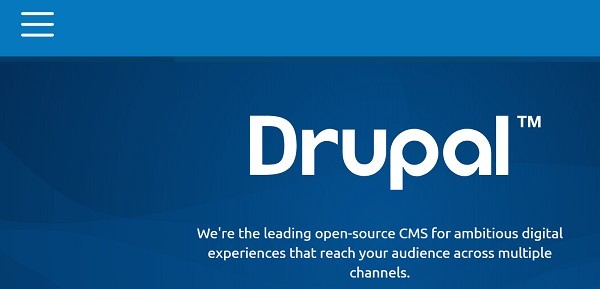 Drupal is a powerful CMS platform that can be put to use for a variety of purposes including creating blogs, business websites, forums and also social network websites.
It is often considered ideal to build a large and complex website with the custom look and feel.
The only thing that goes against Drupal is the complexity faced by developers for offering a very detailed and layered web experience.
Drupal Key features
The very sophisticated admin panel is comprising five sections including Content, Appearance, People, Structure, and Configuration.
Drupal allows building and using in multiple websites with a single installation.
Drupal is multilingual with support for 70+ languages.
Very sophisticated content management features.
Awesome control for content presentation with multiple themes, jQuery integration, and other customisable features.
Let us take note of all the pros and cons of Drupal.
Pros of Drupal:
Drupal offers rapid prototyping to build a feature-rich and complex website in quick time.
It is a highly extensible and flexible platform allowing the used lot of modules.
It is powerful to support large websites for which performance is critical and non-negotiable.
Cons of Drupal 
For developers with less experience, it is a complex CMS.
Without proper experience and exposure, Drupal may take longer than any other platforms for building a website.
It doesn't offer a blogging module as powerful as that of WordPress.
Drupal is best for ..
It is an ideal platform for advanced web projects and websites of big organisations and corporates who can hire experienced developer teams capable of delivering uncompromising performance.
Conclusion
As WordPress allows easy conversion to mobile apps, it is extremely important to consider an alternative that offers equal flexibility.
All the above picks are mobile ready and can offer varying degree of native feel.
Author Bio:
Juned Ghanchi is a seasoned marketing and advertising entrepreneur. He is the co-founder and CMO of IndianAppDevelopers, a web and mobile application development company. Juned helps to connect a company to prospective clients with the power of marketing strategies. He's passionate about how mobile app technology is rapidly becoming the key to success for business growth.
This article has strong association with following topics:
WordPress competitors
CMS Comparison
Better than wordpress
Sites like wordpress
Top content management systems
WordPress alternatives cms
Best CMS software
Best alternative to wordpress
People also ask
Is WordPress a good website?