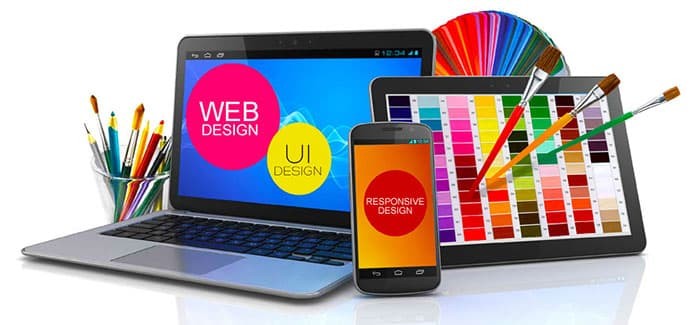 9+ Best Web Design Tools For Online Entrepreneurs
Tweet This
Many website owners find web design and web development a very daunting task.
Fortunately, technology has made things more accessible nowadays, providing tools and software to help you with website development and design. These tools include both free and paid ones, and it is up you to decide which one will suit your business requirements.

These web design tools will help you design your website without consulting a web designer because of their simplicity.  But in case, you still need a designer, then consider opting for best web design services.
Don't worry if you don't have coding experience; with WYSIWYG editors, you can easily create web pages without any problem.
1. WebFlow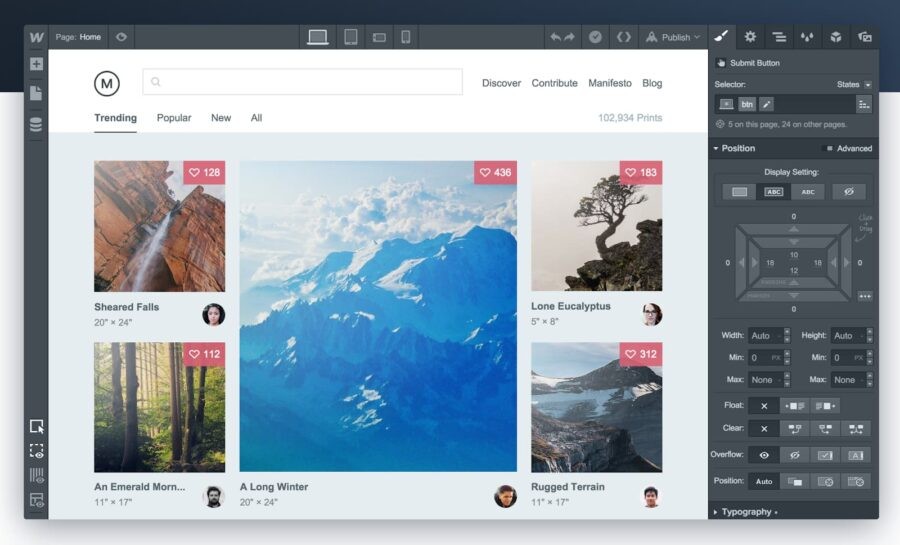 If you are a beginner, web designer, entrepreneur or a creative professional, WebFlow is the best web design tool for you. It is a responsive, easy to use web design tool with an intuitive interface.
Besides being a web design tool, it is also a content management system used for hosting websites. This allows managing your website flawlessly, without moving your site to another host once you are through developing your site.
Those who are unfamiliar with coding will find WebFlow quite friendly when designing their websites. This is because the website designing tool allows users to create and update their websites without using code.
2. Adobe Dreamweaver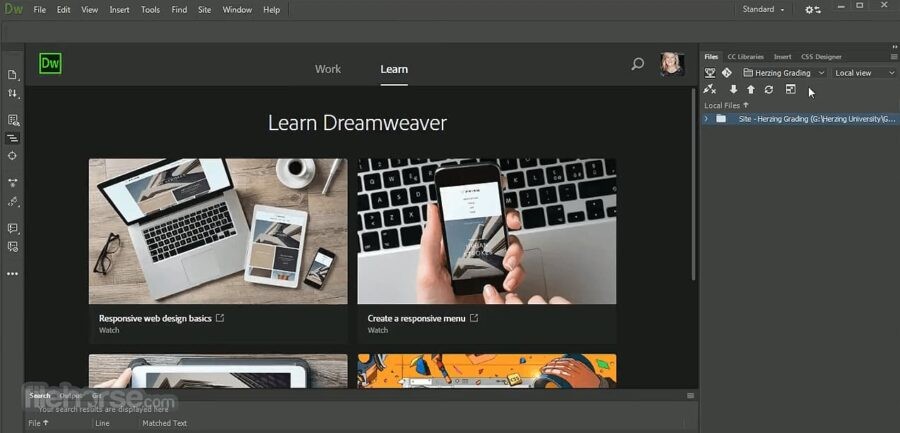 This is the best of all the tools when it comes to designing websites. It is a paid website design tool that goes for $19.99 per month for individual users. This tool has been there for some time now and has transformed into a powerful web design tool for creating effective websites. As a website designer, you can use Adobe Dreamweaver to build websites from beginning to end due to its slick and intuitive nature. Beginners and web design experts can benefit from its ideal web creation environment brought forth by its code editors. Dreamweaver also allows you to edit pages if that is the only thing that you want to do with it. It makes it easy for users to connect to servers, download files to your local drive, change content, and upload it again. If you are a learner or an expert, this is an effect to design, edit, and build websites with. If you want to use this tool, you can either buy the license for $19.99 per month or as part of the whole Adobe Creative Cloud package starting at just $49.99 per month.
3. Macaw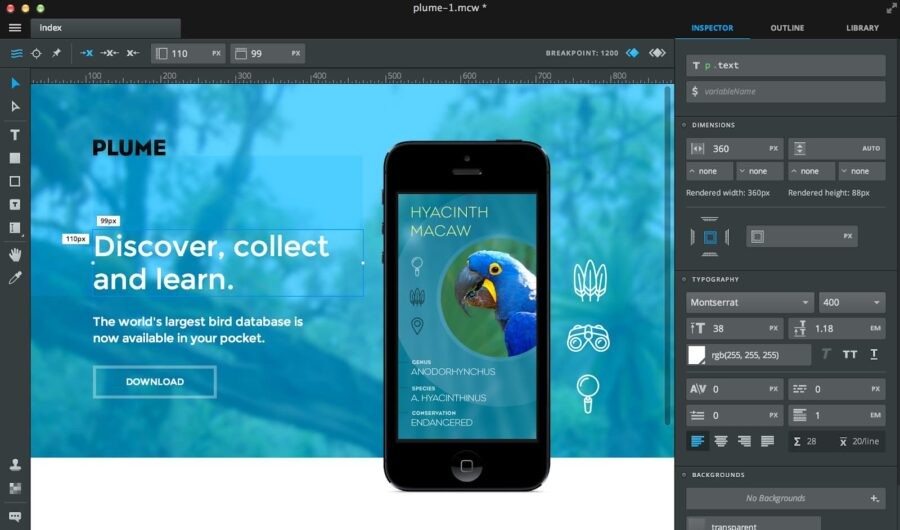 Macaw is free to download tool that is suitable for those who have zero coding skills. This tool allows users to create beautiful websites thanks to its simplicity and intuitiveness compared to Muse. To help you get around this web design tool are video tutorials, and once you are through with the tutorials, you will be able to design a fully responsive and well-designed web page template in an hour or less. The beauty of this web design tool is that you can view everything you do in real-time making the web creation process flawless.
4. Sketch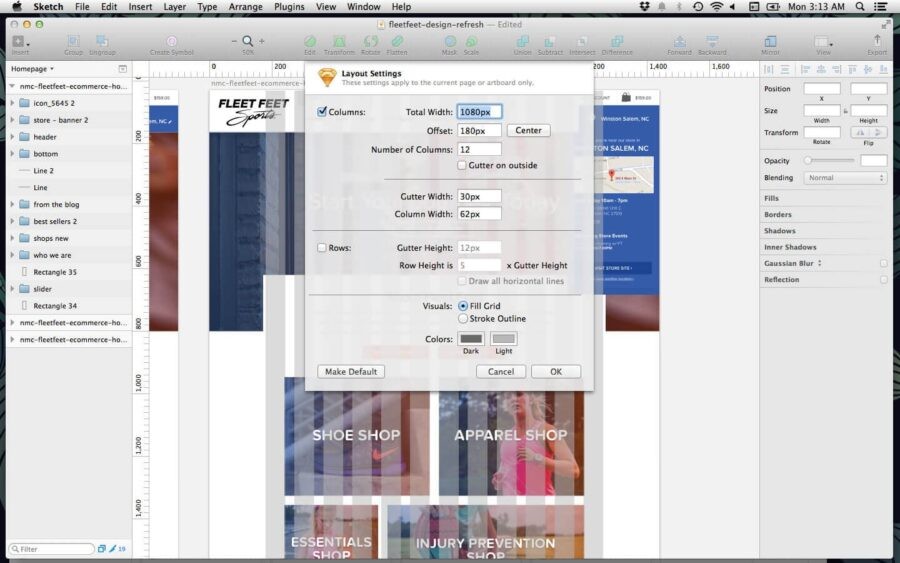 Popularly known as the best web design software in the market, Sketch is available for at a one-off fee of $99. Its developers are constantly making improvements, and they have been doing this since 2009 to make it one of the most efficient tools in the web design industry. You will also benefit from the massive community that offers support whenever a user is going through issues. The software has plenty of features for any beginner to explore the web development journey. With its CSS logic incorporated function, you can easily convert your designs into CSS.
You can also perform manual design smoothly thanks to its Automatic Slicing tool. Considering the benefits of a mobile-friendly website, Sketch allows you to preview your website on any mobile device. With one-click export, you can easily create assets in Sketch is easy with one-click exports to various formats and sizes. This also allows you to easily edit elements in the same way as for a vector program like Adobe Illustrator. Just like Photoshop, this tool is straightforward to use and understand. Generally speaking, Sketch stands out in web designing tools. One thing you will not like about sketch is that it is not compatible with PCs. It is only compatible with Mac.
5. Marvel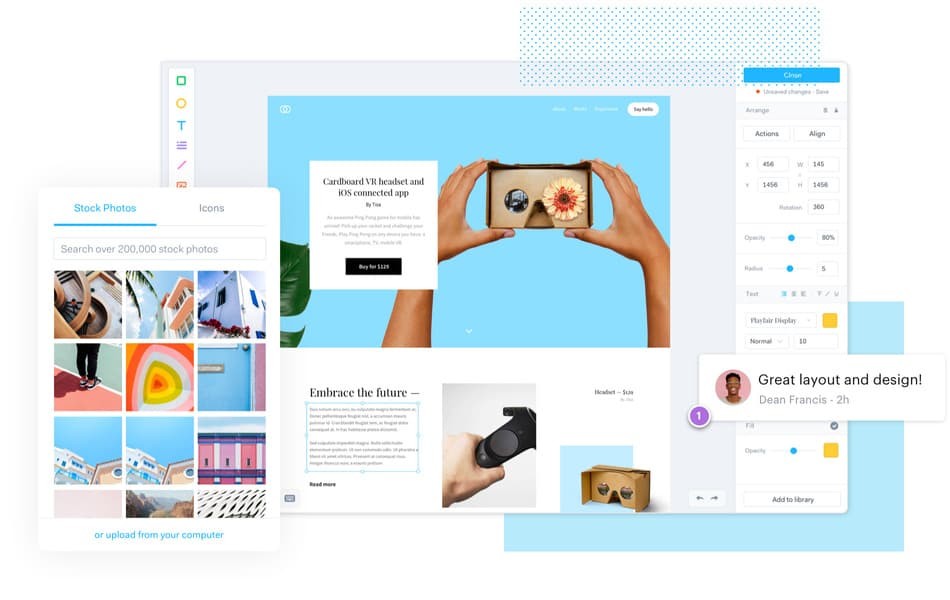 Looking for an excellent design tool to bring your digital designs to life, then Marvel will help you do that fast and easy. The tool is freely available, but for extra functionality, you can get plans from as low as $14 p/m – $56 p/m. What frustrates most designers is how they can design beautiful websites and cannot code their designs. If you are such a web designer, this tool ensures that you don't hit a brick wall and forced to outsource. It provides you with a 'code-free' prototyping tool. Images are transformed into interactive prototypes. The end product is a prototype that functions just like a real website. One setback of Marvel is its over-dependent Dropbox. To use the Marvel web designing tool, you will need to connect to your Dropbox. To create a website, the tool will collect all the files from your Dropbox. If further improves on its intuitiveness by working from your PSD files and later placed into the Marvel dashboard. Your pages are later interlinked together, just like in traditional HTML web builders.
6. Adobe Photoshop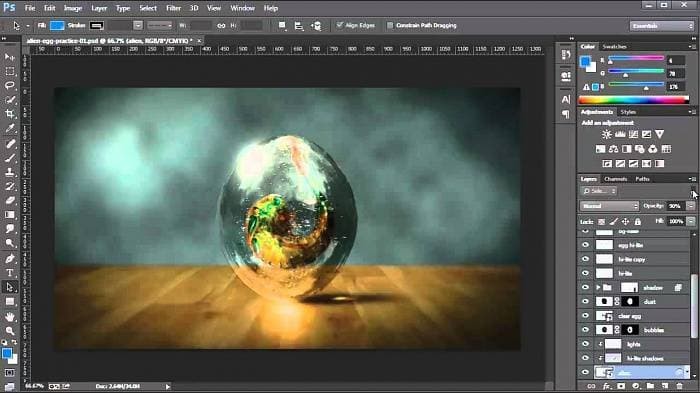 This is a paid software from Creative Cloud Photography, which goes for a plan of $9.99 per month. Its capabilities are not just limited to photography and web design; it is also a digital image creation, photo-editor, and graphic designing and software. Using a layer based editing functionality, users can create images, add masks and filters, apply filters to different aspects of the image, add shadows and much more. Various aspects of an image can also be adjusted including illustration and graphics. This means that you can adjust saturation of colors, colors, blurs, contrast, tone, sharpness and dozens of other things. Photoshop allows designing your entire website where you can later use programs like Macaw or Fireworks to make your website livelier. You can use templates to layout your web accurately, or you can create web graphics from scratch. Photoshop is the leading software in editing images, and it is used by millions of designers and photographers from all over the world.
7. Gimp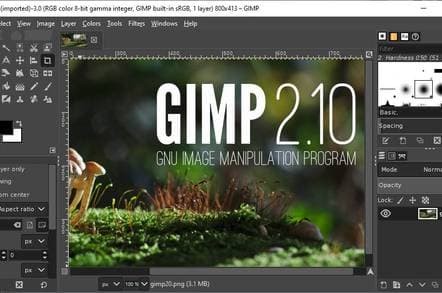 If you can't afford this magnificent tool, to ensure that you are not left in the dark, you can use Gimp as an alternative, which is a free and open-source image editor. If you have GNU/Linux, OS X, and Windows operating systems, then you can use this software. Unfortunately, its features don't come close to a tenth of what Adobe Photoshop offers. However, it has enough juice to ensure that your website design projects pull through. You can easily edit your photos before using them on your website to give them the desired look.
8. Pictaculous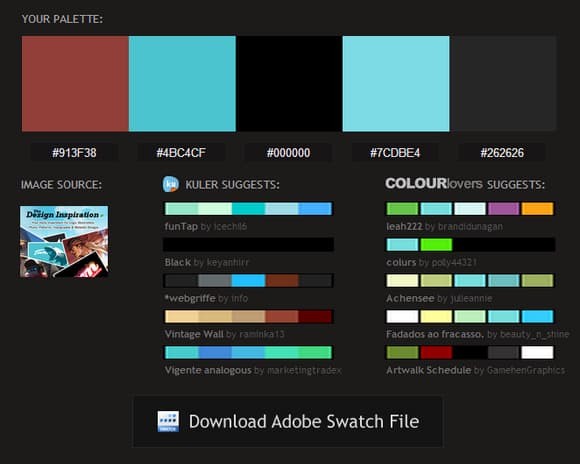 For all the features that this web design tool has to offer, it is hard to believe that this is a free web design tool. If you have not tried it yet, Pictaculous allows you to choose awesome color palettes for your website or blog landing page. For example, you can use this tool if you want to match your image with the color palette of your website to the image. All you need to do is upload the image to Pictaculous, and it will extract a color palette that matches perfectly with the picture color. With this web design tool, you can generate all the correct color values plus it allows you to download the Adobe color swatch for your reference. You can also use it to create decorative designs for your home or office while you are offline.
9. Adobe FireWorks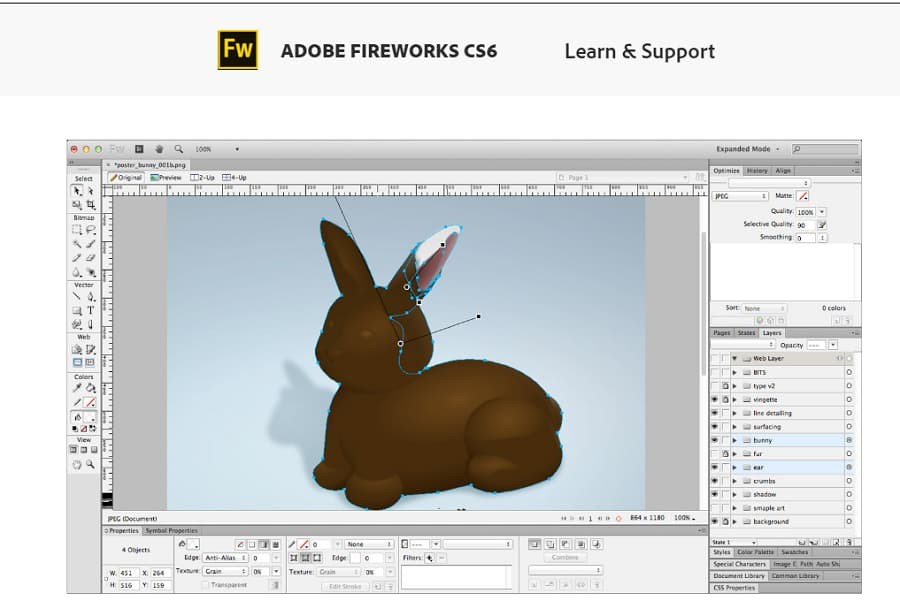 This is a premium tool that costs about $19.99 per month. It is another Adobe app that you can subscribe to as a web designer to help you create awesome websites for your clients. You will get it from Adobe Creative Cloud, meaning that it is a trusted tool just like the other tools found in Adobe Creative Cloud.
This web designing tool allows you to create websites and also create optimized graphics for your site. The graphics are edited easily using both bitmap and vector environments.
It also allows you to import Photoshop and Illustrator files into it whereby you can add pages, apply behaviors to objects, layers, and add states and symbols. It allows you to turn your graphic design work into an interactive web prototype.
10. LightShot Screenshot Maker

For a free tool, Lightshot deserves more credit for the good work it does when designing websites. This is a resourceful web designing tool that is worth more than paid ones. As a website designer, you will need this tool to make your designing work much easier.
This is the best screenshot tool on the web and is used in both Mac and Windows. It's a great tool that allows users to collaborate with others and sharing the project's progress. All the members of the team will be well informed of what is needed from them as the work continues.
Lightshot is easy and easy to use the tool and offers seamless integration with the operating system. The beauty of it is that it simplifies things by allowing users to use the same keyboard shortcut to activate Lightshot as with the built-in version.
Conclusion
If you want your visitors to take you seriously, then you need all the help you can get from these excellent web design tools. Fortunately, most of them are freely available, and for added functionality, you will have to subscribe for monthly subscriptions, but you will be guaranteed of RIO. Make a point of using a couple of these tools to see what they have to offer.
Author Bio:
Naman Modi is a Professional Blogger, SEO Expert & Guest blogger at NamanModi.com, He is an Award Winning Freelancer & Web Entrepreneur helping new entrepreneur's launches their first successful online business.
Social Media Links Below:
Twitter- https://twitter.com/namandigital
Facebook- https://www.facebook.com/NamanModiDigital
Pinterest – https://in.pinterest.com/NM_Digital/
Instagram- https://www.instagram.com/naman_modi_digital/
Gravatar  hello@namanmodi.com