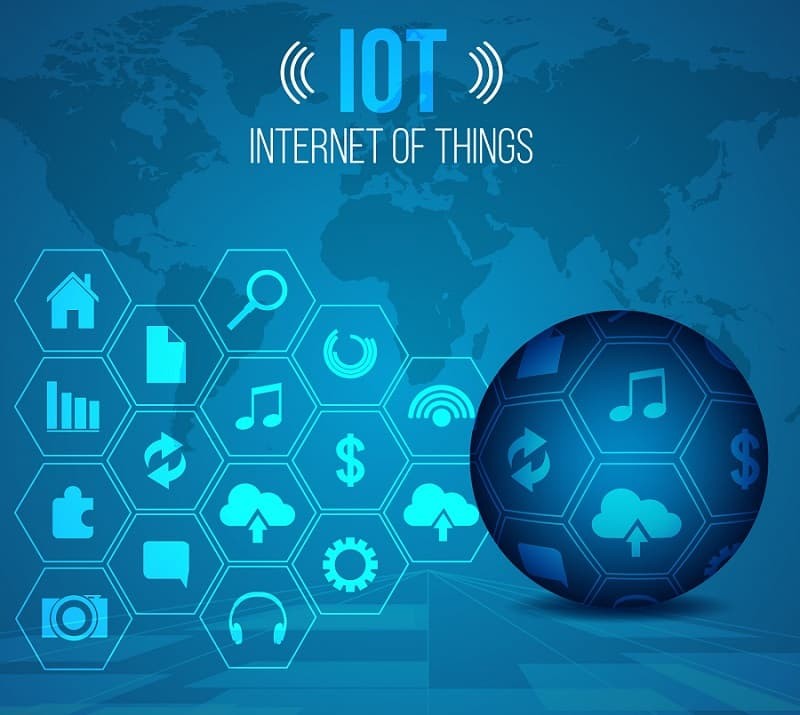 The History of the Internet of Things – Facts and Stats

Tweet This


We all know that the Internet of Things is the innovative idea of computing and communication between various technologies.

But does anyone know from where it all started?

Who was the one who coined the term Internet of Things?

Who had the first idea of using internet technology to connect various non-internet enabled devices for communication?

Here we are with the answers…

And we are going to tell you all about the history, present and future of the Internet of Things.

Started with an interesting experiment, back in 1982, the concept of creating a network of smart devices was inaugurated.

It all started in Carnegie Mellon University, where a coke machine was modified to become the first internet connected appliance by local programmers. The students did so to get real-time information about the coke availability in the machine and see if the drink is cold or not.

However, it took long enough to know IoT and before it came into existence, there were several terms being used for ideas related to internet and device connectivity.

1991 – In 1991, Mark Weiser's presented a paper on omnipresent computing, known as "The Computer of the 21st Century". Other than that, few academic venues such as UbiComp and PerCom came up with the modern vision of IoT.

1994 – In 1994, Reza Raji evolved the concept in IEEE Spectrum as transferable small packets of data to a large set of nodes that integrate and automate everything from home appliances to entire factories.

1993 – 1997 – Between the years 1993 and 1997, there were several companies that proposed solutions like Microsoft's at Work or Novell's NEST. This field emerged when Bill Joy envisioned Device to Device (D2D) communication as a part of his "Six Webs" framework, presented at the World Economic Forum at Davos in 1999.
The Realization of IoT
 It all started when Kevin Ashton, co-founder and executive director of the Massachusetts Institute of Technology's Auto-ID Centre, elated the concept of the Internet of Things for the very first time in 1999 while giving a presentation prepared for Procter & Gamble.
And after that, there was no turning back.
He realized this concept while working as a brand manager for Procter and Gamble. He used to wonder how products could be tracked more accurately so as to know if they are available or not at the moment.
During the same time, RFID, also known as 'Radio Frequency Identification' was developed. These tags consisted of bits of data that could be transferred wirelessly were also being developed.
In the presentation that Ashton had made for Procter and Gamble, proposed the use of RFID tags, He mentioned that RFID can be used to manage the corporation's supply chain so as to be aware of the location and stock availability of each item so that it can be monitored more easily.
2000: LG Electronics enabled the concept of IoT and came up with the Internet Fridge
After the realization of IoT coined by Ashton, Procter and Gamble realized that the newly discovered technology could be of immense benefit and provide a measure of 'connection with other devices.
Breaking through IoT, LG Electronics announced a refrigerator that was known as the Internet Digital DIOS in the year 2000 which was connected to the Internet.
Coming to the point on the use of IoT in the fridge, the Internet Digital DIOS refrigerator kept track of the different type of food items that were stored in it along with their respective quantities by scanning their RFID tags.
However, regrettably, for LG, the Internet Digital DIOS refrigerator didn't sell well due to the reason that most people thought it was too expensive for their needs.
Brief of RFID technology
Now we know that it was RFID technology that dawned the idea of RFID device connectivity with the Internet.
With time, Radio Frequency Identification has undergone various developments and is now incorporated in various modern IoT solutions.
However, the technology RFID not new and have been into existence during the Second World War.
The first use of the technology started when the British army used the radio signals to set up every British plane when it received a signal from a radar station. This was something new if we talk about the connectivity of the plane via radio signals.
The RFID technology was continuously on the developing phase throughout the 70s, 80s, and into the 90s until the 'keycards' incorporated with RFID tags became commonplace.
There was the use of barcodes on almost every product like soap, chocolates etc.
Barcode Technology: Barcodes were implemented on the products so that they could monitor, manage, and track their inventory anytime. The essential feature of the barcode technology is that they provide an overview of product inventory and when a product needs to be restocked. However, it was soon quite evident that barcodes had its own share of problems.
After Ashton's presentation, Procter & Gamble was quite impressed by the idea and granted him a budget to start a research project at MIT, called 'AUTO-ID'.
This again marked another history as AUTO-ID laid the foundation for the standardization of RFID-technology. This eventually promoted the context IoT enablement on devices by coming up with a precise vision to the world.
IoT from 2000 until Today
 We know IoT today as the technology that connects us with our daily use devices.
It has prompted the power of smart devices that enable users with real-time information for prompt decision making. With the realization of open support of smartphones, the technology is being used more than ever in different industrial segments.
Nowadays, most of the companies are looking forward to creating IoT apps to gain data from the devices that will further help them provide insight on their business processes, customer-preferences, and so on.
If you are already working with an IoT Application Development Company to create an IoT app for you, make sure that the company company efficiently covers what is coming next in this technology and how it is going to benefit your business.
Fact Alert – On October 2013, IDC published a report stating that the Internet of Things would be of $8.9 trillion markets by 2020.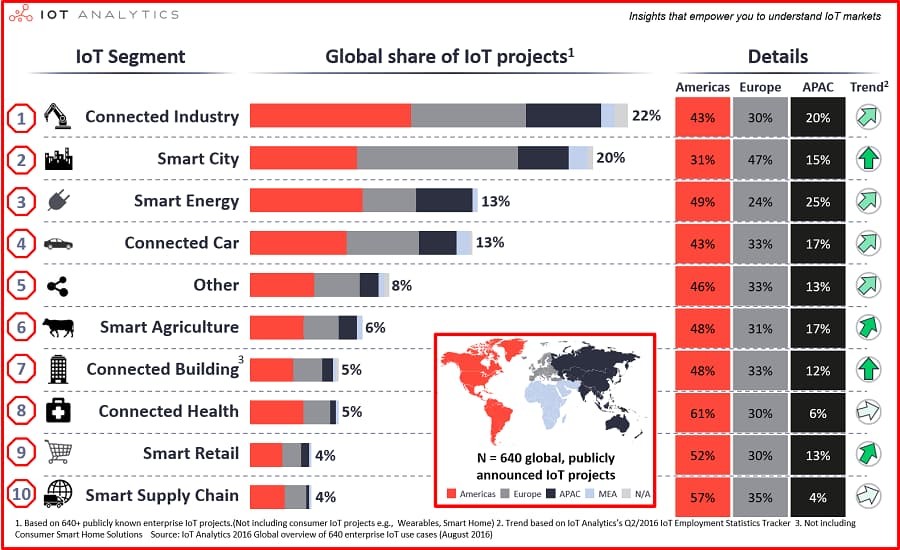 Source: https://iot-analytics.com/product/list-of-640-iot-projects/
Our smartphones are equipped with various features that assists IoT technology is giving the best ever services to users. Few features to mention are GPS enablement, Chatbots, Artificial Intelligence, voice-controlled mechanism and many more.
IoT  Touch Points – IoT Applications and IoT Examples
IoT had touch points in almost all industry segments, ranging from manufacturing in Industry 4.0, transportation and logistics (Logistics 4.0) and utilities to consumer IoT, healthcare IoT, retail IoT, smart city applications and cross-industry IoT.
a) Consumer Applications: IoT has covered consumer applications and developed the idea of smart homes. IoT devices are now part of the home automation process, which includes lighting, heating and air conditioning, media and security systems.
For instance – Siri, Apple's voice-controlled assistant is widely popular as a smart home management application. One can ask Siri to switch on AC, switch off lights, book a cab etc.
b) Healthcare: IoT has totally revolutionized the healthcare management system. The IoT devices are favoured for remote healthcare services and emergency notifications. Smart wearables are now used to track the health status for real-time information that includes heart rate, pulse, blood pressures, stress level, and etc.
For instance – IoT enables doctors to access medical database where patient records are stored despite the location hurdle. This promotes patients to take advice from doctors virtually.
c) Transportation: The best example of IoT in transportation is UBER. IoT enables users to book a cab from anywhere with just the support of smartphones. Uber detects user's location, allow users to check cab status, driver details, location sharing with friends and family, details of other passengers ensuring safety and etc.
The involvement of IoT assists in the integration of fair communications, control, and information processing across various transportation systems including that in manufacturing. Ex. Fleet management
d) Manufacturing: Predictive maintenance in the manufacturing industry is a big hit due to the power of IoT enablement. To maximize the profit and reduce the errors and losses, IoT-enabled systems are incorporated that can sense warning signs, use data to create maintenance timelines and anticipate service equipment before a problem occurs.
e) Supply chains – Even in Supply Chain management, IoT devices enable support in all products, palettes, containers, and transportation. All these are equipped with geo-location functionality that lets you know the exact location. This enhances the supply chain and optimizes it leading to the prediction of late arrivals, replenished and allocated.
Final Words 
To wrap up the entire summary, IoT definitely had been one successful invention in the technology world.
However, one cannot deny the fact that it comes with its own baggage of issue and challenges. Security and Privacy continue to be hassled in the way of IoT.
However, bearing in mind such advancements in IoT since its introduction, we are sure that this hurdle too shall pass with time.
Internet of Things is now a foreseeable reality and more and more people are leveraging its advantage to the full potential. People are now trying to be expertise on learning how to remotely control household, book cab, pay bills etc. using the help of mobile devices.
There's already so much more to explore the plethora of Internet of Things and until then, IoT continues to be the technology that has made the life easy for all of us.
Author  of this awesome article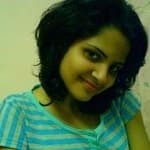 Siya Carla is the Solution Consultant at Finoit Technologies, a leading custom software development company which provides unique web design and mobile app development services. By creating interactive mobile apps for 450+ customers across the globe, Finoit enjoys a great reputation as a prominent mobile app development company.